Absolute Beginners 2023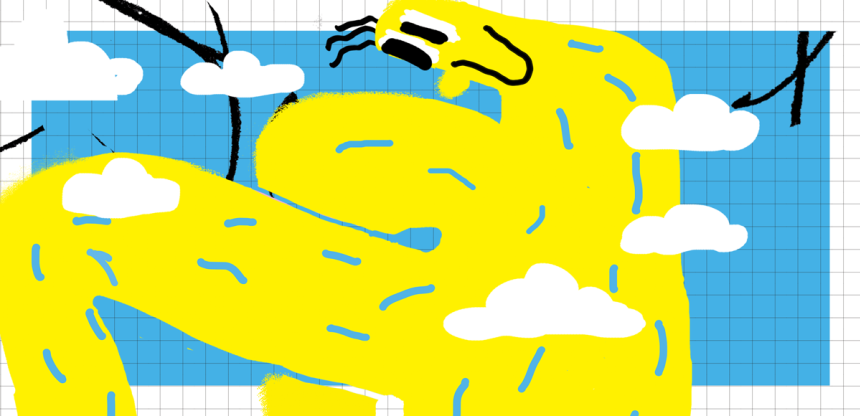 ABSOLUTE BEGINNERS
WORKSHOPS EVERY WEDNESDAY DURING THE SUMMER HOLIDAYS
Absolute Beginners is back! For the third year in a row we are organizing 'Absolute Beginners': a series of workshops for everyone who wants to taste music in a safe environment, whether you want to take your first steps in producing, are interested in music journalism or have long been dreaming of your own band.
Throughout the summer holidays, Absolute Beginners takes over Trix every Wednesday from 2:00 pm to 6:00 pm. Often up to three workshops take place in the building at the same time. The ideal time to meet like-minded creative souls!
In addition, there will be three longer workshops in which you will delve deeper into the themes 'Lighting technology', 'PA & Sound technology' or learn screen printing during a full day from 10:00 to 17:00.
Every workshop costs between €10 and €20. The longer ones cost €35. We offer concession spots to anyone in need of them. Please send us an email!
All courses will take place in small groups of 9 to 15 people.
Do you have a question about any of our workshops? Send us a DM via Facebook or Instagram, or message us on Whatsapp via 0468 21 35 63!

THE WORKSHOPS
5 July 〜 PA & sound engineering with Aude Vanheste
5 July 〜 Make Radio with Daphné Pascual (We Are Various) & Ines Bodlovic (Radio Boslabs)
12 July 〜 How to become a tour manager with Auck Schrover (Tsar B, Kids With Buns, ...)
12 July 〜 Let your tracks sound better met Youniss
12 July 〜 Light Engineering with Kato Ooms (Lander & Adriaan, ...)
19 July 〜 Vocal techniques with Tristan
19 July 〜 Learn to DJ with Lolita
19 July 〜 Learn to screen print with Maarten de With (Afreux)
26 July 〜 Make your own beats with Aram Abgaryan (KRANKk)
26 July 〜 Write lyrics with Meskerem Mees
26 July 〜 Interview techniques with Esther Nwanu (MNM)
2 Aug 〜 Make your own AR filter with Sarah Mayer
2 Aug 〜 Learn to rap with Kleine Crack
2 Aug 〜 Metal voal techniques with Colin H van Eeckhout (Amenra)
9 Aug 〜 Make a podcast with Mo Govaerts (Keuvelsessies)
9 Aug 〜 Music photography with Gerson Ntiti
9 Aug 〜 Songwriting with beats, with Stien Bovijn (Piffy, Sweats)
9 Aug 〜 How to organize a (safe) party with Burenhinder
16 Aug 〜 Homerecording with Aiko Devriendt (Yong Yello)
16 Aug 〜 Spoken Word & Slam Poetry with Michiko Lii
16 Aug 〜 Songwriting with Emy Kabore
16 Aug 〜 Learn to produce with Tsar B
23 Aug 〜 Storytelling in Video with Charlotte De Cort
23 Aug 〜 Demo Club with Youniss
30 Aug 〜 Performance with BRYN
30 Aug 〜 How to get your music to the right people with Ineke Daans [PIAS]
30 Aug 〜 Sound Design with Jan Wallyn
♡♡♡♡♡♡♡♡♡♡♡♡♡♡♡♡♡♡♡♡♡♡♡♡♡♡♡♡♡♡♡♡
Trix strives to be an inclusive place where there is absolutely no room for any form of hate or discrimination.
/ Artwork by Nina Vandeweghe ♡
/ Absolute Beginners is inspired by London's First Timers