ANTWERP MUSIC CITY VINYL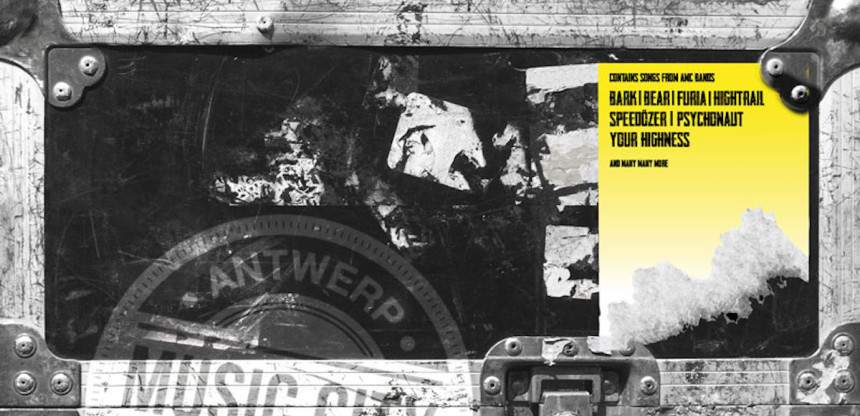 "Antwerp's Underground heart still beats, but it's bleeding", so we read on the benefit page for the underground pearl of Antwerp: Antwerp Music City. A location where not only you can rehearse, but where countless concerts are also organized. Or were organized, because like us, they have also been completely closed for several months. The non-profit organization is in trouble due to the current Corona crisis and unfortunately cannot count on government support. That is why there are countless benefit actions and now a special compilation vinyl LP has been put together by the Antwerp band BEAR.
On this LP you will find many previously unreleased goodies from Toxic Shock, FURIA / BARK, Works Of The Flesh, Abrahamic Liars, Psychonaut, Crayon Sun, Speedozer, Zyklome A, Hightrail, Your Highness and BEAR itself.
With this LP you not only get a piece of the Antwerp underground, you also support a very important player in the local live scene. We can't put it better in words ourselves than the members of BEAR: "This legendary venue has helped establish many bands in our scene and is a home for underground music, not only for locals, but also for international touring acts"
PRACTICAL
You can pre-order the LP here
Expected release: Spring / Summer 2021
Edition: 666 (black, centered splatter, full on splatter)
Absolutely 100% of the profits will go directly to your favourite underground music venue!
The front cover: