BE PART OF IT / BECOME VOLUNTEER IN TRIX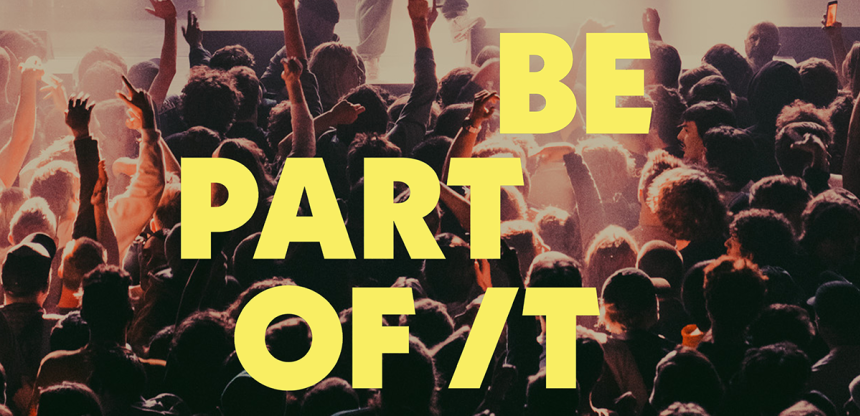 Are you obsessed with music? Do you regularly have a few hours off to take care of our musical home and our dear visitors? Then you will come into your own as a volunteer in Trix!
Of course you're not going to do it for nothing. In exchange for all the sweat you can go to our concerts for free and we organize a nice party from time to time. In addition, we also provide guidance in your first steps in this wonderful world.
"Every person who works here really attracts you
into their world and I think that's just fantastic.
Especially because they are so passionate!"
- Volunteer Luka
As a volunteer you can excel in many functions, without having any experience:
/ Income employee
You are the person our audience sees first. You scan their ticket(s), welcome them and show them the way.
/ Voucher employee
Are you good at arithmetics and would you like to get in touch with our visitors? Then you are the perfect person to sell our drink tickets.
/ Bartender
Do you pour the perfect pint with your eyes closed, or would you like to learn it? Then the position of bartender is something for you. You provide customers with drinks at the counter and you help maintain the bar.
/ Kitchen Aid aka sous-chef
Have you always wanted to cook for artists? And do you want to come and do that every now and then in the Trix backstage kitchen? Then our chef will welcome you with open arms!
/ Stage hand aka roadie
You help the bands with the loading and unloading of material and you help the sound engineer with the sound check. You also make sure that the change overs between bands go smoothly.
/ Atmosphere management
You are the point of contact during events! You are always ready for our visitors and you have a sharp pair of eyes. With questions such as "I have lost my phone" or "I don't feel so well" you take action with full enthusiasm.
/ Promotion team
No concerts without an audience! That is why our promotion team distributes posters and flyers in many places (concerts, youth centers, youth cafes...) in Antwerp and in the rest of Flanders and Brussels.

Do you happen to have any other qualities or ideas in which you excel and that are perfectly suited to a house like Trix, be sure to let us know!
Do you already see yourself developing in Trix? Then sign up quickly!
See you soon!
Charlotte / volunteer coordination
PS: do you have a question or would you like additional information? Don't hesitate to send me an email via charlotte@trixonline.be.
---
Trix strives to be an inclusive place where there is no place for all forms of discrimination or hatred. Everyone is welcome and we strive to be a mirror of the metropolitan reality in our operations at all levels.
Trix is subsidized by the City of Antwerp (youth) and the Flemish Community (arts).
---