D.A.T.E. Talks 2020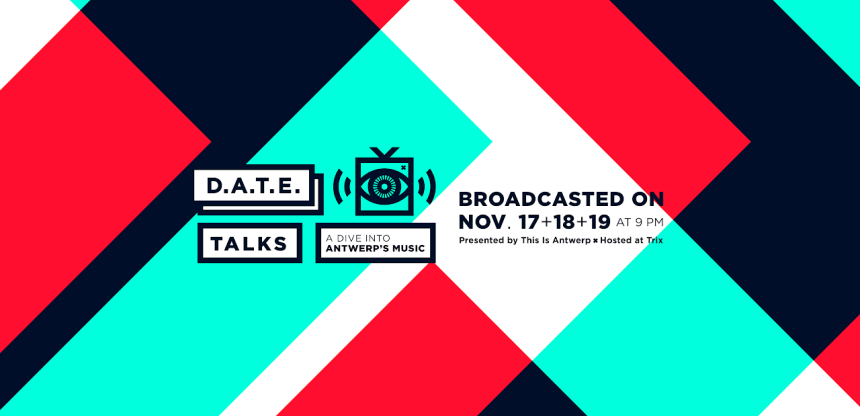 'Discover Antwerp through creativity'
In 2014, This is Antwerp, a campaign by Visit Antwerp, launched the annual D.A.T.E (Discover Antwerp Through Experience) meeting. Every year, creative talents from Antwerp are brought together with international guests. This year, there will be no physical meeting but there will be inspiring talks, live performances and reports which offer a glimpse behind the scenes of iconic locations. On Tuesday 17, Wednesday 18 and Thursday 19 November, from 9 pm to 10 pm, you can experience it all via www.thisisantwerp.be.
Diversity in music
The empty TRIX concert hall forms the backdrop for the talks that are hosted by Rik De Bruycker, Studio Brussel presenter. Viewers can expect animated conversations about diversity and cross-overs in the world of music and about Antwerp as the birthplace of electronic music. The programme also includes stunning performances by Hantrax, Toxic Shock and Borokov Borokov and also eye-catching reports about Wally's Groove World, Studio 2020, Royal Conservatory Antwerp, Opera Royal Ballet Flanders and Antwerp's music festivals.
For three days, viewers from both home and abroad will be immersed in free content regarding the comings and goings of Antwerp's music scene. It's really easy to experience D.A.T.E 2020: just navigate to www.thisisantwerp.be and watch live on 17-18-19 November or watch the sessions later on the YouTube channel, This is Antwerp.