De naald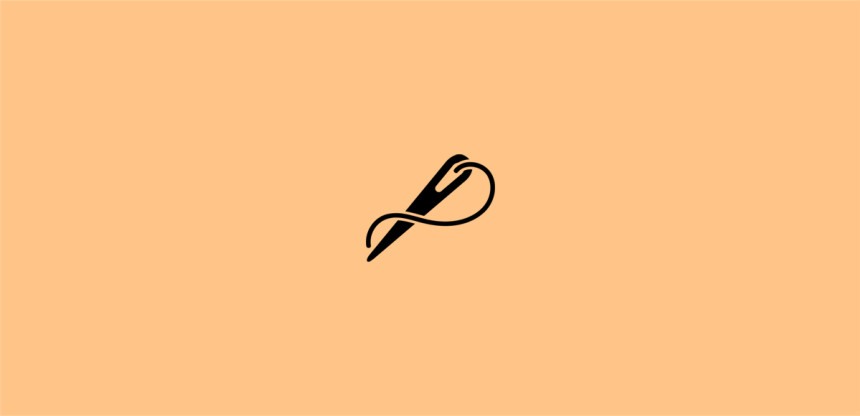 You've listened to your Release Radar, Discover Weekly and friend's recommendations a thousand times? Don't worry! Every Monday, Team Trix plucks a fresh load of music from under the pickup and pours it into a Spotify playlist!
1. Corrupted
Our Artist in Residence Corrupted is an experimentalist with elektronic music, hip-hop and soul. His tracks, such as 'Berg der Miserie' with Luie Louis & Mitxelena, quickly turned him into a rising talent. In Trix, Corrupted seeks inspiration and works on new material. His playlist bursts with experimental grooves and the ideal tracks to get through spring.
2. De fakkel
De fakkel is spreading through the Belgian music scene like wildfire. Here you can find all covers in their original version!
3. Equal Idiots
Since 2012, the two village freaks of Hoogstraten have been attacking your eardrums with razor-sharp garage punk. And boy, did we notice that since they are one of our Artists in Residence. Their playlist bursts with guitar violence, although you'll notice the boys' small heart as well.
4. De klik
The 35 artists on the 35 concert photos from de klik, now put together in a handy playlist! This way, you cannot only listen to your favorite Belgian artists during our musical walk, but do it at home as well. For the full experience: buy a print from our webshop, support the music industry and make your own promenade at home!
5. KRANKk
In the midst of a little pandemic that you might have heard of, KRANKk released their debut album Dark. A - what else - dark piece of future garage beats and grime. For our playlist of this week, the trio stays in this spirit. The ideal way to get to know the band!
6. Carlo Andriani
You might have seen Carlo between the records at an after party in the Antwerp area, or in his record store Tune Up. Specially for De naald, Carlo picked a bunch of musical gems. Can, Goat, Tricky, Ween: all killer, no filler!
7. Collective Conscience
There's a nice bunch of people in Collective Conscience's playlist. Because on top of some scene mates, Thom Yorke, Kanye West and FlyLo are also present! This sizzling portion of tracks makes the perfect playlist for your Monday afternoon, and gives an ideal insight into the sources of inspiration of the threesome.
8. Obroni
This week, Obroni is your intercontinental travel guide. If we can't travel, we just bring the world into our home! He selected the best afrobeat, makossa, afro-latin and everything in between.
9. Girls go BOOM
The feminist DIY collective Girls go BOOM takes over De Naald this week! They picked the songs that every crew member had on high rotation right now, and the result is eclectic to say the least. Tell us again that only guitars can be rebellious!
10. Soe Nsuki
Although you know her as a stand-up comedian in the first place, Soe Nsuki's other passions of deejaying and breakdancing are at least as cool. And thanks to selector Soe we are in good company: Missy Eliott, Thundercat, Weather Report and Chaka Khan are all in her playlist!
11. Katrin Swartenbroux
As a culture and lifestyle journalist, Katrin Swartenbroux writes a load of interesting, funny and quirky articles for De Morgen. In combination with her sublime musical nose, she already landed on our Instagram as an ambassador numerous times. Her record choice is, as expected, a very correct one: from Phoebe Bridgers to Kevin Abstract and even someone called Donna Bummer!
12. The atypical festival playlist
The festival summer of 2020 will look different, but we'll certainly party social distancing wise! To kick-off that atypical festival summer, team Trix provides an atypical festival playlist. Danceable, nostalgic and mellow, and without the Dixi fragrance!
13. Flo Windey
No Instagram feed is safe for Flo Windey. Since she hijacked the Snapchat account of StuBru during Fok De Blok, Flo has grown into a 'phenomenon', a 'queen' and - thanks to her YouTube series Flowjob - even 'the new Goedele Liekens'. Case in point is: Flo is doing damn fine, and we wanted to know what she's listening to.
14. Mathilde Luijten
Mathilde Luijten is everywhere. She organizes Overlast, has her own radio show on We Are Various and presents our podcast Bestemming Bereikt. And now, finally, Mathilde is also in De naald! In uncertain times, she goes back to the songs that have offered her comfort and security over the years, and have made her dance, cry, and laugh.
15. Faisal
Ah, Faisal! He's a hell of a DJ, he surprised us earlier this year with his delicious track 'Some Time Alone' with Glints and he gets bonus points for hanging out regularly in our kelder with that same Glints. For De naald he managed to get Mariah Carey and ADF Samski in the same playlist, with a lot of promising artists in between.