DO YOU NEED A COVID SAFE TICKET WHEN VISITING TRIX?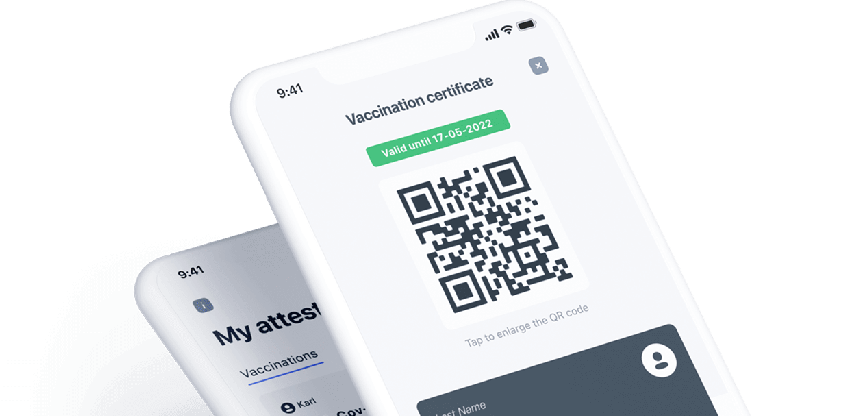 (last update: 22/09/2021)
COVID SAFE TICKET
From 1 September, all precautionary measures will be dropped when visiting an event in Trix (Café, Bar, Club or Hall). Whether or not you need a COVID Safe Ticket for this depends on the location:
/ Trix Café or Bar: WITHOUT COVID SAFE TICKET
For all events that take place in the Trix Café and the Trix Bar, a COVID Safe Ticket (CST) is not required because the capacity of those locations is below 200 people and all precautionary measures there are no longer necessary.
/ Trix Club or Hall: WITH COVID SAFE TICKET
Due to the higher capacity of those rooms, you will have to present a valid COVID Safe Ticket (CST) and proof of identity (identity card or driver's license) to gain access to the room. This already applies to all events during the months of September and October. There is no decision yet for the events that take place from 1 November onwards. However, keep in mind that you may still need a COVID Safe Ticket.
WHY / MORE INFO
By doing so we follow the recent decisions made by the Belgian government and continue to adapt the organisation of events to new measures (hopefully less strict). For that reason, we will always adapt quickly and we'll send all ticket buyers of an event for which a COVID Safe Ticket (CST) is required an extensive email before the planned visit to Trix. In this mail you will find information about all the expected precautionary measures and the influence of this on the tickets.
We do not provide any testing for visitors ourselves. If you want to be tested in advance, you can find more information here.
More information about the COVID Safe Ticket, how to obtain it and how we'll have to check this in a GDPR-compliant manner can be found on the website of the Flemish government or on this CovidSafe page.
If you are planning a trip to Trix from abroad, the equivalent certificate (with QR-code!) from your country of origin or the European Corona certificate are also valid. More info can be found here.
REHEARSALS, WORKSHOPS OR OTHER TRIX VISITS
Would you like to come to Trix during the day or in the evening for a rehearsal, to participate in a workshop or just have a drink in our café or in our garden? Of course that's still possible and you do not need a COVID Safe Ticket (CST) for that. While walking around in Trix it will still be required to put on a mouth mask and respect the distance rules. In the Trix Café we follow – if there is no concert – the then applicable protocols for the catering industry.
QUESTIONS?
Do you have any additional questions about your planned visit to Trix? Do not hesitate to contact us.