Impact precautionary Corona measures / Calendar changes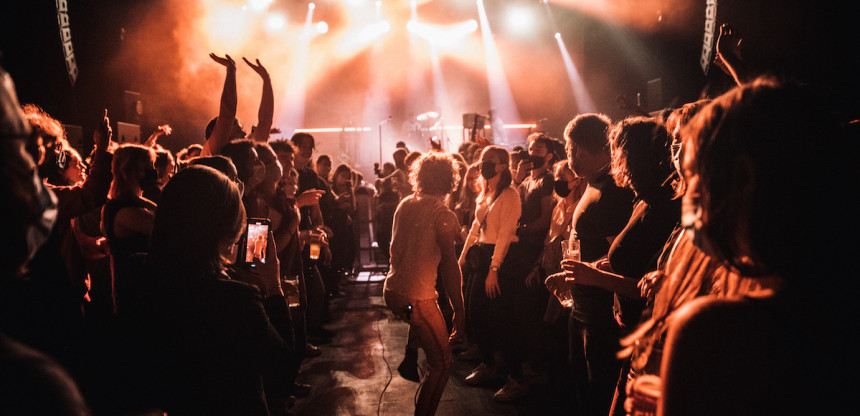 (scroll further below the text for an up-to-date list of all impacted concerts and events and their current status)
A large number of concerts and events that will be on our agenda in the coming weeks and months will not take place on their planned days due to the tightened precautionary Corona measures in Belgium and Europe. We always look for new data as quickly as possible.
We therefore kindly ask you to give us some time to look at our further program in detail. We promise to do everything we can to inform all ticket buyers as soon as possible. Also about the possibilities to exchange tickets.
Don't get discouraged, neither do we. We are already looking forward to the moment when we can party, sing and dance together in all freedom in Trix. Even though at the moment we don't know when exactly that will be.
Trix will remain open and for the time being our workshops and booked rehearsal and studio appointments (for professional and semi-professional musicians) can continue. The Trix Café will also remain open (we apply the applicable precautionary catering measures).
Hope to see you soon!
Team Trix
---
The status of all impacted concerts and events:
/ 2021:
29/11/2021 - Beast In Black - CANCELLED
30/11/2021 - Sylvie Kreusch - NEW DATE: April 6, 2022
1/12/2021 - EUT / My Ugly Clementine - CANCELLED
2/12/2021 - Fritz Kalkbrenner - CANCELLED
2/12/2021 - Pothamus / Endlingr / Mother - NEW DATE: March 13, 2022
3/12/2021 - The Jesus And Mary Chain - NEW DATE: June 22, 2022
3/12/2021 - It It Anita / The Guru Guru / Heisa - NEW DATE: May 2, 2022
3/12/2021 - Catch The Mic showcase - will take place with the precautionary Covid Safe Ticket Plus measures (CST + mouth mask), mandatory seats and lowered capacity (max 200)
4/12/2021 - De Jeugd Van Tegenwoordig - NEW DATE: April 28, 2022
4/12/2021 - Monokimono & friends - NEW DATE: April 9, 2022
8/12/2021 - Teen Creeps / Blossom - NEW DATE: March 8, 2022
9/12/2021 - Brutus / Junior - NEW DATE: March 9, 2022
9/12/2021 - Robbing Millions / Sergeant - CANCELLED
10/12/2021 - Goldband / Willy Organ - NEW DATE: April 13, 2022
11/12/2021 - Blackbird Sound - CANCELLED
11/12/2021 - Klubkid Records Night - CANCELLED
14/12/2021 - Bombataz / Hi Hawaii - NEW DATE: April 24, 2022
15/12/2021 - Henge / Vieze Meisje - NEW DATE: May 30, 2022
15/12/2021 - 'Koyaanisqatsi' Chantal Acda & Eric Thielemans - will take place with the precautionary Covid Safe Ticket Plus measures (CST + mouth mask), mandatory seats and lowered capacity (max 200)
17/12/2021 - Liquicity Antwerp - NEW DATE: Februari 12, 2022
18/12/2021 - Final Sound Track - will take place with the precautionary Covid Safe Ticket Plus measures (CST + mouth mask), mandatory seats and lowered capacity (max 200)
18/12/2021 - Zwangere Guy - new date tbc
19/12/2021 - Crossfest - NEW DATE: May 1, 2022
21/12/2021 - Altın Gün - NEW DATE: May 29, 2022
23/12/2021 - BARK / Mordkaul / Tankzilla - NEW DATE: December 23, 2022
26/12/2021 - Where House - CANCELLED
/ 2022:
9/1/2022 - Amaranthe / Beyond The Black - NEW DATE: October 9, 2022
10/1/2022 - Villagers - CANCELLED
10/1/2022 - Mini Trees - CANCELLED
11/1/2022 - Nation Of Language - NEW DATE: April 18, 2022
13/1/2022 - The Darkness - CANCELLED
16/1/2022 - Eskimo Callboy + Blind Channel + One Morning Left - NEW DATE: April 19, 2022
17/1/2022 - Eskimo Callboy + Blind Channel + One Morning Left - NEW DATE: April 20, 2022
21/1/2022 - Ada Lea + Sun June - CANCELLED
22/1/2022 - Mooneye + Pauwel - NEW DATE: April 11, 2022
22/1/2022 - Little Simz - NEW DATE: November 24, 2022
27/1/2022 - Tremonti + Bad Wolves - CANCELLED
28/1/2022 - The Driver Era - new date tbc
31/1/2022 - Slow Readers Club + October Drift - CANCELLED
3/2/2022 - Yard Act - NEW DATE: June 13, 2022
5/2/2022 - Enter Shikari - NEW DATE: June 26, 2022
6/2/2022 - Bullet For My Valentine - new date tbc
8/2/2022 - The Districts - CANCELLED
9/2/2022 - Melanie C - CANCELLED
10/2/2022 - IBE - CANCELLED
13/2/2022 - Lord Huron - CANCELLED
16/2/2022 - Kvelertak + Planet Of Zeus + Blood Command - AFGELAST
22/2/2022 - Katatonia + Sólstafir - NEW DATE: February 23, 2023
1/3/2022 - You Me At Six - CANCELLED
1/3/2022 - Fuzz - CANCELLED
3/3/2022 - Crystal Lake + Currents + Kingdom of Giants + Caskets - CANCELLED
4/3/2022 - Cloud Nothings - CANCELLED
12/3/2022 - Starset - NEW DATE: March 25, 2023
16/3/2022 - EARTHGANG - NEW DATE: December 11, 2022