Make your discovery of the year in HiFive!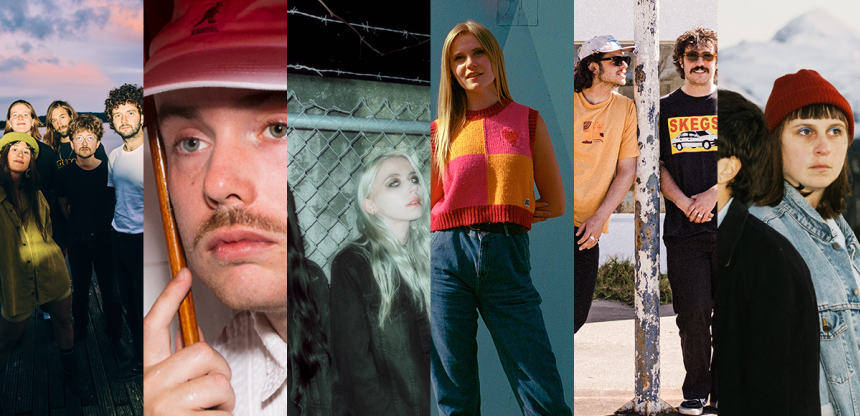 Do you know HiFive? Here you can discover tomorrow's artists for just € 5 (or even cheaper if you come with friends) ⭐️ There are still a lot of beautiful people on the schedule. Get to know 'em all and buy your ticket(s) online.
22.03 / EUT
EUT is an indie pop band from Amsterdam. The five members each bring their own flavor to the songwriting process and you will hear influences from the 90s, from Blur to The Cardigans, but also contemporaries such as St. Vincent.
13.04 / Nonchelange
NONCHELANGE is a Dutch producer, rapper and singer. In his indie/pop/rap he shares his sometimes absurdistic sometimes narcissistic but often light-hearted view of the often harsh realities of life.
19.04 / Softcult
Sister duo Phoenix and Mercedes together form Softcult. A shoegaze, indie scuzz project with socially outspoken lyrics. Softcult doesn't mince words and bring inclusive, feminist songs inspired by their Riot Grrrl heroes.
04.05 / O.
While improvising, this duo blew and beat their way to London cult status. In their search for the limits of their instrument — with Joe a sax, with Tash a drum — there were suddenly far too many guitar pedals, amps and other gear in their studio in Peckham. black midi felt it really hard, and let them open on one of their tours.
18.05 / The Grogans
Their music goes in all directions with a main focus on spacey Surf/Rock and here and there influences of blues, grunge/punk and even reggae aspects. The band supported well-known names such as Northeast Party House, Dear Seattle, Drunk Mums, The Chats and Polish Club.
25.05 / Flasher
A duo seeps into rich new-wave and post-punk chaos. For their new album 'Love Is Yours' they open everything up. The atmosphere and melodies on this new album lean more towards pop.