Miss Angel en Samowar are our new Artists in Residence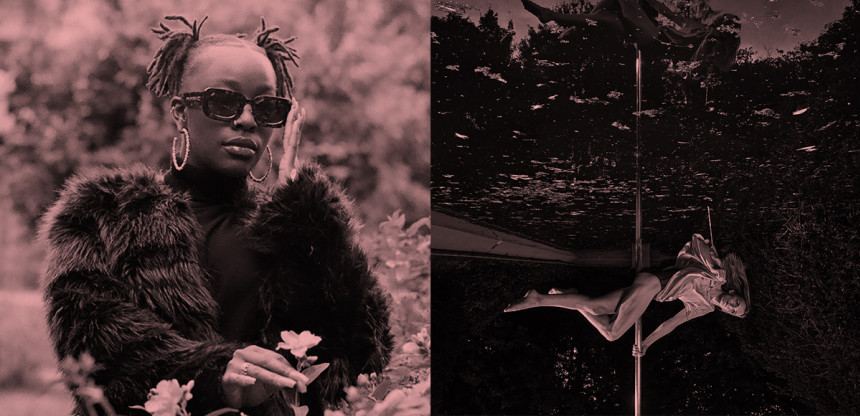 Very good news, because Miss Angel and Samovar are our new Artists in Residence! They join the wild bunch that is currently hanging out in Trix. As Artists in Residence, they can experiment to their heart's content, work on their future and count on our support.
Miss Angel
It went went incredibly fast for Miss Angel over the past two years: from slam poetry shows in Antwerp to a packed Rock Werchter. Her tracks like 'Ghetto Superstar', 'Money Making Mami' and 'All Of The Shmoke' quickly turned her into a new Lil 'Kim or Left Eye Lisa. But the Antwerp-born Angela is more than a series of impressive comparisons, which she confirms continuously with features on tracks from KRANKk and Le Motel, striking live sessions and projects with, among others, the FOMU - Fotomuseum Antwerp and Trix.
As an Artist in Residence, Miss Angel will spend a lot of time in our studio. She wants to find a consistent workflow in order to be able to release a new track on a regular basis. Angela also regularly experiments with dance choreographies in her live shows and wants to develop that element further. With Trix as a base, she already has the ideal rehearsal space available!
Samowar
Samowar is Leen Diependaele's electronic band. After many projects in theater and in other people's bands (Reymer, Marcel Vanthilt, Pepieyaya) her self-titled EP from 2014 will finally get a worthy follow-up next year with the debut album Leeway, on which she worked with, among others, Stijn Cole (Stan Lee Cole, Sheire and the creation) and Andrew Claes (STUFF., Internal Sun). She draws inspiration from Kate Bush, Björk, Goldfrapp and Kylie Minogue.
To finalise and rehearse their brand new live show, Samovar retreats in Trix for a while. Their new single will be released on October 15th.