NEED A COVID SAFE TICKET AND/OR PUT ON A MOUTH MASK WHEN VISITING TRIX?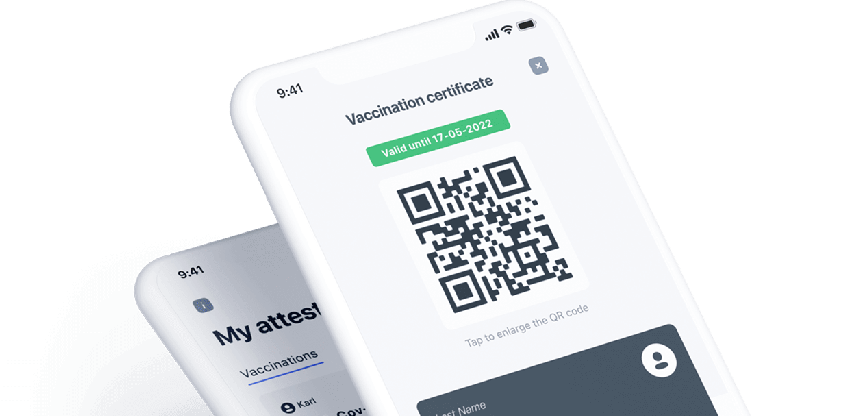 (most recent update: November 26, 2021)
! FROM MONDAY 29 NOVEMBER ONWARDS THERE WILL BE A PROHIBITION ON CONCERTS AND EVENTS WITH A STANDING AUDIENCE IN TRIX FOR AT LEAST THREE WEEKS. This is due to the new stricter precautionary Corona measures that the Belgian government has implemented.
The information below therefore applies again as soon as concerts and events can take place in Trix again (subject to change).
---
From Saturday 20 November, we will follow the new stricter precautionary COVID measures announced by the Belgian government for our sector in Trix and we will therefore work with the system of 'Covid Safe Ticket Plus' (CST + face mask obligation) for all our events and concerts.
In addition, all public areas in Trix are adequately ventilated on a daily basis, we continuously monitor the indoor air quality via CO2 meters and all 'high touch' surfaces (including door handles and light switches) are disinfected several times a day. Guaranteeing our audience the safest possible experience is our highest prioroty.
But what exactly does that mean for your planned visit to Trix? An overview:
/ CONCERTS AND EVENTS
-> COVID SAFE TICKET AND FACE MASK REQUIRED!
When visiting a concert or event in Trix (Café, Bar, Club, Hall or a combination thereof), you will ALWAYS have to present a valid Covid Safe Ticket (CST) and proof of identity (electronic identity card or driver's license). Once inside the concert hall you should also keep your face mask on at all times, only to drink you can of course pull it down.
This applies from November 20, 2021 to everyone older than 12 years and 2 months at least until January 31, 2022. However, keep in mind that a Trix visit will also take place under these precautionary measures for events that are a little further in the future. We follow the applicable government guidelines at all times and communicate about this in a timely manner in an extensive 'Plan Your Visit' info mailing to all ticket buyers.
More information about the Covid Safe Ticket, how to obtain it and how we'll have to check this in a GDPR-compliant manner can be found on the website of the Flemish government or on this CovidSafe page. We do not provide any testing for visitors ourselves. Do you want to be tested in advance to obtain a Corona certificate, you can find more information here.
COMING TO TRIX FROM ABROAD?
The similar INTERNATIONAL certificate in the app or on paper with QR code from your country of origin is also valid (with evidence of full vaccination, recent test or recovery). This applies to all European countries and the countries that have joined the EU system for digital Covid certificates (including the UK and Switzerland). Always ask explicitly for an international certificate valid for visiting an indoor event in Belgium when you take a test for visiting an event in Trix from abroad.
Examples of international Corona apps in which we can check this international certificate with QR code:
- The Netherlands: CoronaCheck App
- Germany: CovPass App
- France: TousAntiCovid App
- UK: NHS COVID Pass App
- ...
The European Corona certificate is also valid and the QR code can be scanned at the box office of Trix. More info on how to obtain the European Corona certificate can be found here.
Can't get an EU Digital Covid Certificate? Then in most cases you must be tested in Belgium to obtain a certificate.
/ TRIX CAFÉ
-> COVID SAFE TICKET AND FACE MASK REQUIRED!
In the Trix Café we follow the precautionary Corona measures for catering. Here too, when visiting from November 20, 2021, you will ALWAYS have to be able to present a valid Covid Safe Ticket (CST) and proof of identity (electronic identity card or driver's license) and put on your face mask when moving around in the café or building.
/ REHEARSALS AND WORKSHOPS OR OTHER TRIX VISITS
-> FACE MASK REQUIRED!
Are you coming to Trix to rehearse, participate in a workshop or visit one of our diverse 'residents'? You do not need a Covid Safe Ticket (CST) for this, but you must always wear a face mask if you move around in the building.
/ QUESTIONS?
Do you have any additional questions about your planned visit to Trix? Do not hesitate to contact us.
SEE YOU SOON AT TRIX!