Register for our summer workshops and camps!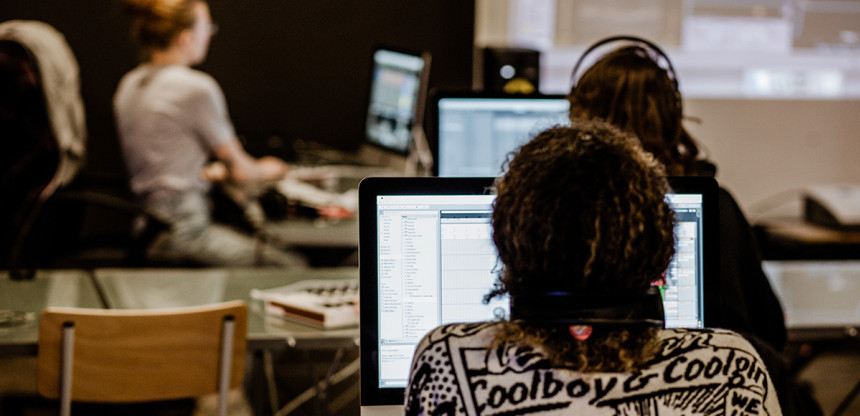 More good news! After announcing our reopening and our summer residencies, we today are happy to inform you the upcoming months are packed with workshops and summer camps! Of course we organize all of these within the applicable COVID-19 prevention measures.
Going back to our favorite music space means first and foremost that we get to experiment in our Kelder. A bunch of our usual workshops return and we added some new ones.
Learn everything about Ableton in either Ableton / Getting Started, Ableton Push of Ableton Live Performance.
Want to step up your game on the interwebs? Fien Deman will teach you everything about Social Media for Artists.
In need for some technical bagage? You can follow the class in lighting techniques or a PA course.
We also introduce a new workshop. In the workshop Beatmaking with Corrupted, Artist in Residence Youniss Ahamad will give you all the tricks of the trade concerning sampling, interpolation, effects and beats.
Summer camps at Trix!
This summer, we organise three camps.
In July, Annelies van Dinter (Echo Beatty), Anne-Sophie Ooghe (High Hi), Sarah Green (Portland) and Stefanie Mannaerts (Brutus) will be your coaches in our pop and rock camp for younsters between 13 and 17 years old.
Are you a young producer? Champion Sound and Trix will host a second producer camp, where Polar Youth and Amos will teach you all you ever wanted to know about producing. For youngsters between 13 and 17 years old, and 18+!
And last but not least, CLAC will host a Groove Bootcamp for 12 to 18 year olds where you learn a bunch of drumming techniques.