Star Club West presents group exhibition "We hebben allemaal ons best gedaan"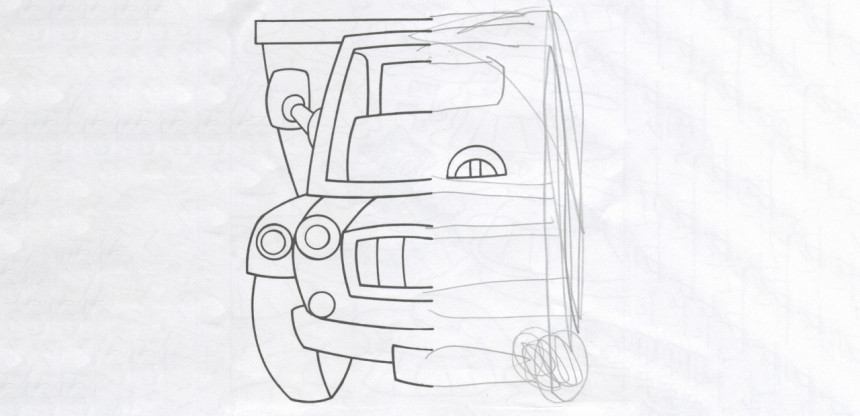 Star Club West delivers wonderfully compelling 'Antwerp' indie pop as we like it and which has been deserving of a much larger audience for years.
The group will release no fewer than three (!) new records on October 22: WE HEBBEN ALLEMAAL ONS BEST GEDAAN, LOS VLAMIGOS en PIPI LINKOUS.
In this context, key figure Nico Jacobs invited 40 artists to create visual work for the 40 new compositions. On Friday 22 and Saturday 23 October, these can be viewed and listened to together in the Pekfabriek during the group exhibition "We hebben allemaal ons best gedaan".
/ PRACTICAL
/ WHEN
Friday October 22, 6pm—11pm (during Borger)
Saturday October 23, 2pm—11pm
/ WHERE
Pekfabrik
Kattenberg 93
2140 Antwerp
/ HOW
Bring a smartphone with headphones. Visitors who do not have this can borrow basic headphones; people without a smartphone will also be helped.
/ PARTICIPATING ARTISTS
Aldo Struyf, André Catalão, Annabel Jacobs, Bert Lezy, Bjorn Ericksson, Bob Hermans, Boris Bruegel, Debby Huysmans, Dennis Van Der Plancken, Frederick Van Den Eynde, Gaston Meskens, Izabel Angerer, Izja Rutten, Jessie Schietecatte, De Klup, Jóhanna Kristbjörg, Koen Boyden, Koen De Ceuleneer, Koen De Roovere, Kris Gevers, K. A. A. Marx, Lara Dhondt, Luciano Margo, Lucia Scheffer, Manon Chéniot, Marc Donny, Özge Akarsu, Peter Pask, Pieter Vrints, Raphaël Vandeputte, Rudy Trouvé, Sabrina Transiskus, Sarah Cousein, Steven Holsbeeks, Tim Boers, Timmy Twotimes, Tycho Van Essel, Wannes Cré, Wim Janssen, Wim Winten, Wio d' Hespeel
With the support of Trix, and thanks to Klaas Janzoons, Kurt Marx, Dieter Sermeus, and all participating artists.