Start Your Band - workshop series by Girls Go BOOM!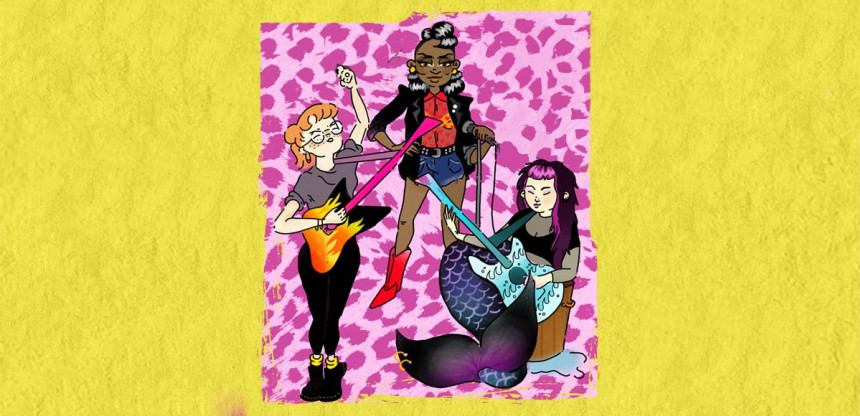 Start Your Band is a workshop series curated by Girls go BOOM for beginners! Have you always wanted to play an instrument or start a band, but didn't know how to get started? Then Start Your Band is for you!
This semester Girls go BOOM and Trix are teaming up to bring you a double calendar of workshops for guitar, vocals, keys, bass and drum.
PROGRAM
The workshops always take place on Saturday, start at 2 pm and continue until 5 pm.

12/03 - Vocals with Kaat Verstraelen
26/03 - Guitar with Naomi Sijmons (Reena Riot)
02/04 - Bass with Simon Mahieu (Marquis)
23/04 - Drums with Tina Ghillebert (The Glücks)
30/04 - Keys with Sam de Clercq (Brorlab, Bontridders)
Registration is required. The price per workshop is €5
-
We try to create a safe(r) space for everyone by keeping the workshops as accessible as possible, so if you notice something that we can improve, please let us know. Are you unsure or do you have a question, send us or Girls Go BOOM a message on Facebook, Instagram or Whatsapp via 0468 21 35 63. We are ready to answer all your questions.
Start Your Band is for girls, (trans) women and non-binary people. Are you not sure whether you fit into this description or is the price of the workshops outside of your budget? Please send us a message on Facebook, Instagram or Whatsapp via 0468 21 35 63.
If you missed a previous workshop, don't be afraid to join. And for those who can't wait until March: be sure to check out the brand new Girls Go BOOM YouTube channel!