Trix sends blackwave., Jaguar Jaguar and Jaouad to Peepshow Palace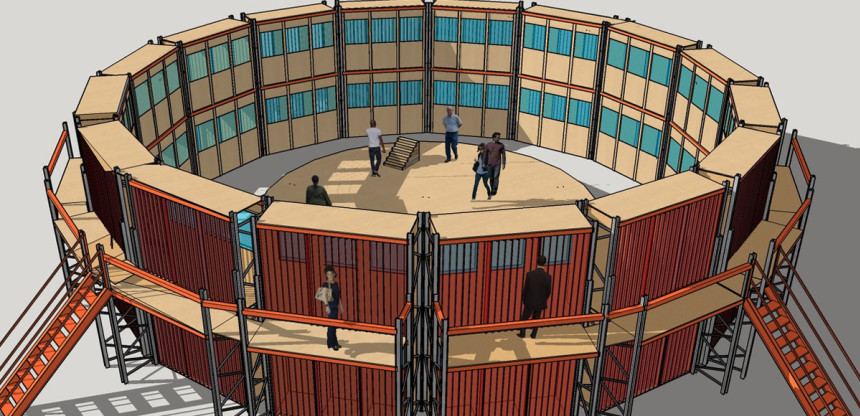 Dutch people who spend their holidays in their own country this summer can visit the Peepshow Palace Festival by Theatergroep De Warme Winkel & Vlaams Cultuurhuis De Brakke Grond. Together with many Dutch cultural organizations, Trix gives a Belgian twist to the programming in the form of blackwave., Jaguar Jaguar and Jaouad.
The Peepshow Palace is a result of De Warme Winkel's desire to respond artistically to the changes that had to be made by Covid-19 and the need to present their work differently. The Peepshow Palace has created a public setting and stage that offers a unique experience to 94 people per performance, in which intimacy and being together is corona proof. The need for a playground from befriended makers after the disappearance of festivals, and the opportunity to share investments have led to the Peepshow Palace Festival.
In July and August, three performances a day are presented 6 days a week to an audience of up to 94 people per performance.
In addition to Trix, the programming is also made possible by BOG., Motel Mozaïque, Stichting Doek, Julidans, theater festival De Parade, SEXYLAND, Grasnapolsky, Grachtenfestival and Cinetol.
For the full program, please visit peepshowpalace.nl.