Wanted: project manager artistic youth work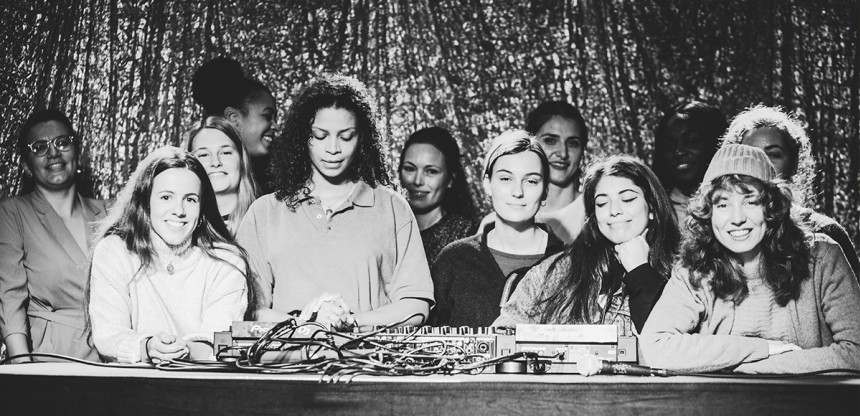 Wanted: project manager artistic youth work, fixed duration (with possibility of extension)
MUSIC MUSIC MUSIC MUSIC MUSIC
Trix is the music centre of Antwerp.
Music is our language that we use to connect artists, youngsters, music minded people and the residents of our city. We are a network of art and youth, musicians and music lovers. The artists and projects on our stage, in our workshops and on locations in the city are the result of a passionate team and fascinating collaborations.
Team Trix is looking for a project manager who is passionate about music and wants to join our artistic team with a focus on youth:
You get to know the arts and youth field, you actively seek collaborations, you detect gaps, you have an eye for social challenges and you feel like a fish in the water in this super diverse city.

You follow up existing projects (workshop and concerts) but you also elaborate projects yourself.

You like to realize projects and are willing to work in a flexible schedule with evening and weekend work.

As a team player, you seek out colleagues for feedback, but you also support colleagues in the performance of their work.

You help to build Trix as an inclusive leading house of music.

You broaden our view of the world.
YOU ARE EAGER :)
Relevant experience and knowledge (at least a high school diploma) are welcome, but an attitude that matches Trix's is just as important. The desire to work in a network organization is crucial.
The basic principle is that everyone's talent and expertise are given opportunities in the operation of Trix because it makes the operation of Trix rise above itself. Ultimately, power is shared, both internally and with external partners. It is a continuous investigation into the ideal organizational structure to move smoothly as an organization in a rapidly changing metropolitan and international reality.
WHAT WE OFFER
A full-time position (40 hours per week) for a limited period (September to December 2021) with an option to extend. A salary within scale (PC 329.01). Meal vouchers, hospitalization insurance and social subscription or bicycle allowance. A chance to learn (and a chance to teach us something).
INTERESTED?
Mail a motivation letter, a video or a vision text and your resume to dieter@trixonline.be with the mention 'application vacancy project manager artistic youth work' before 22 June 12 at noon. We make a selection from the submitted applications for a meet & greet, a walk and a tour.
Trix strives to be an inclusive place where there is no room for any form of hate or discrimination.
Trix is subsidized by the city of Antwerp (youth) and Flanders (Art & Culture).