WHEN DO YOU NEED A COVID SAFE TICKET WHEN VISITING TRIX?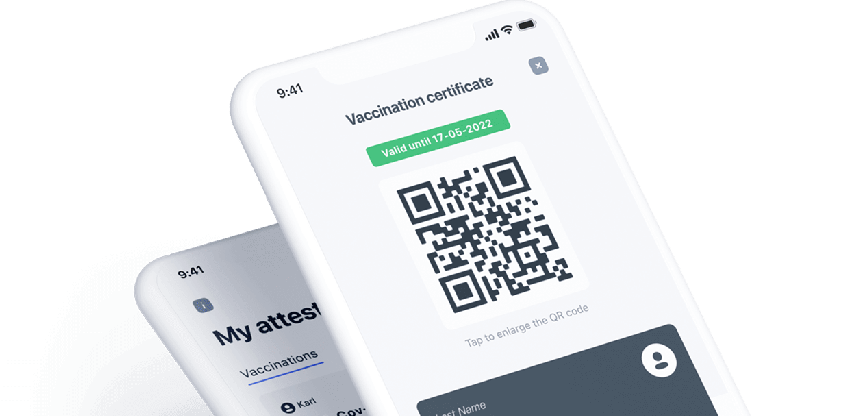 / COVID SAFE TICKET
From October 1, all precautionary measures will be dropped when visiting an event in Trix (Café, Bar, Club or Hall). Whether or not you need a Covid Safe Ticket for this depends on the location:
Trix Café or Bar: WITHOUT COVID SAFE TICKET
For all events that take place in the Trix Café and the Trix Bar, a Covid Safe Ticket (CST) is not required because the capacity of those locations is below 500 people and all precautionary measures there are no longer necessary.
Trix Club or Hall: WITH COVID SAFE TICKET
Due to the higher capacity of those rooms (+500), you will have to present a valid Covid Safe Ticket (CST) and proof of identity (identity card or driver's license) to gain access to the room. This applies to all events until October 31, and probably also for the months afterwards. So keep in mind that you will still need a Covid Safe Ticket.
More information about the Covid Safe Ticket, how to obtain it and how we'll have to check this in a GDPR-compliant manner can be found on the website of the Flemish government or on this CovidSafe page. We do not provide any testing for visitors ourselves. If you want to be tested in advance, you can find more information here.
/ EVENTS THAT TAKE PLACE FROM NOVEMBER 1 ONWARDS (+500, Trix Club & Hall)
For that period there is no legal framework yet (decision will be made on October 29). However, keep in mind that you may still need a Covid Safe Ticket. We communicate about this in an extensive 'Plan Your Visit' info mailing to all ticket buyers. If you bought your tickets before August 23, they could be exchanged for a certain period (for a voucher). This is no longer possible for the tickets that were purchased afterwards.
/ COMING TO TRIX FROM ABROAD?
The similar INTERNATIONAL certificate in the app or on paper with QR code from your country of origin is also valid (with evidence of full vaccination, recent test or recovery). This applies to all European countries and the countries that have joined the EU system for digital Covid certificates (including the UK and Switzerland). Always ask explicitly for an international certificate valid for visiting an indoor event in Belgium when you take a test for visiting an event in Trix from abroad.
Examples of international Corona apps in which we can check this international certificate with QR code:
- The Netherlands: CoronaCheck App
- Germany: CovPass App
- France: TousAntiCovid App
- UK: NHS COVID Pass App
- ...
The European Corona certificate is also valid and the QR code can be scanned at the box office of Trix. More info on how to obtain the European Corona certificate can be found here.
Can't get an EU Digital Covid Certificate? Then in most cases you must be tested in Belgium to obtain a certificate.
/ REHEARSALS, WORKSHOPS OR OTHER TRIX VISITS
Would you like to come to Trix during the day or in the evening for a rehearsal, to participate in a workshop or just have a drink in our café or in our garden? All precautionary measures are dropped and you do not need a Covid Safe Ticket (CST).
/ QUESTIONS?
Do you have any additional questions about your planned visit to Trix? Do not hesitate to contact us.
SEE YOU SOON AT TRIX!