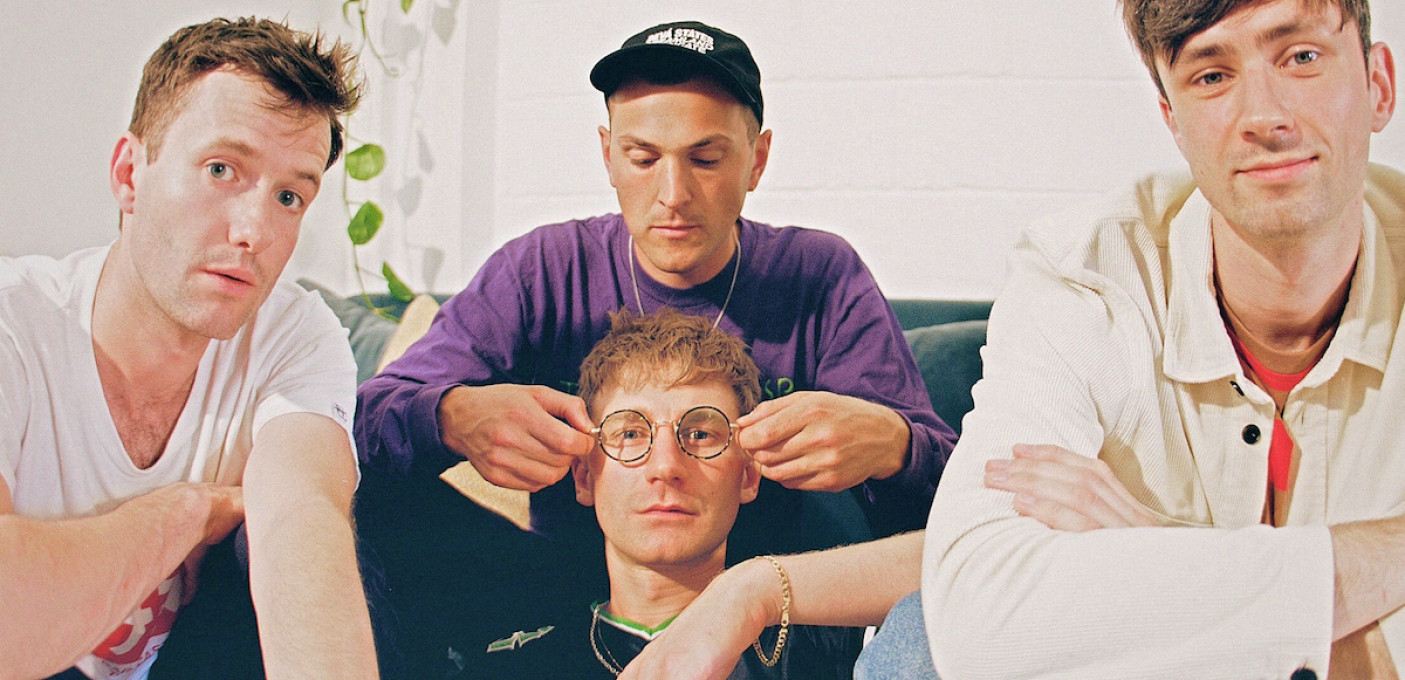 With 'Dreamland' this British electronic indie pop band released a great new album that they are happy to present in Trix.
For fans of
alt-J / Max Frost / Joywave / Electric Guest / Foals / Jungle
Glass Animals en
Oxfordshire quartet Glass Animals are Dave Bayley, Drew MacFarlane, Edmund Irwin-Singer and Joe Seaward. They grew up together from the age of thirteen and started working together when Dave showed Drew some tracks. They self-released a 5 track demo in 2012 which form the basis of the 'Leaflings EP', released via Kaya Kaya Records. It included 'Cocoa Hooves', 'Golden Antlers' and 'Exxus', later included on the 'Black Mambo / Exxus EP'. Having left the confines of their creative hub in the woodlands of Oxfordshire (referred to as The Shed), the band took up residence at Paul Epworth's London studio in the Autumn of 2013. 'Psylla' was released on November 11 by Wolf Tone (Epworth's own label) backed with 'Woozy (feat. Jean Deaux)'. The track 'Gooey' was premièred on February 13, as the second taster to their forthcoming début album, "ZABA". Released on June 9th 2014, the 11 track record was recorded at Wolf Tone Studios in London, and produced by frontman Dave Bayley under executive production of Paul Epworth. 'Pools' was announced as the follow up single on April 16. http://glass-animals.tumblr.com
Read more on Last.fm. User-contributed text is available under the Creative Commons By-SA License; additional terms may apply.
Read More