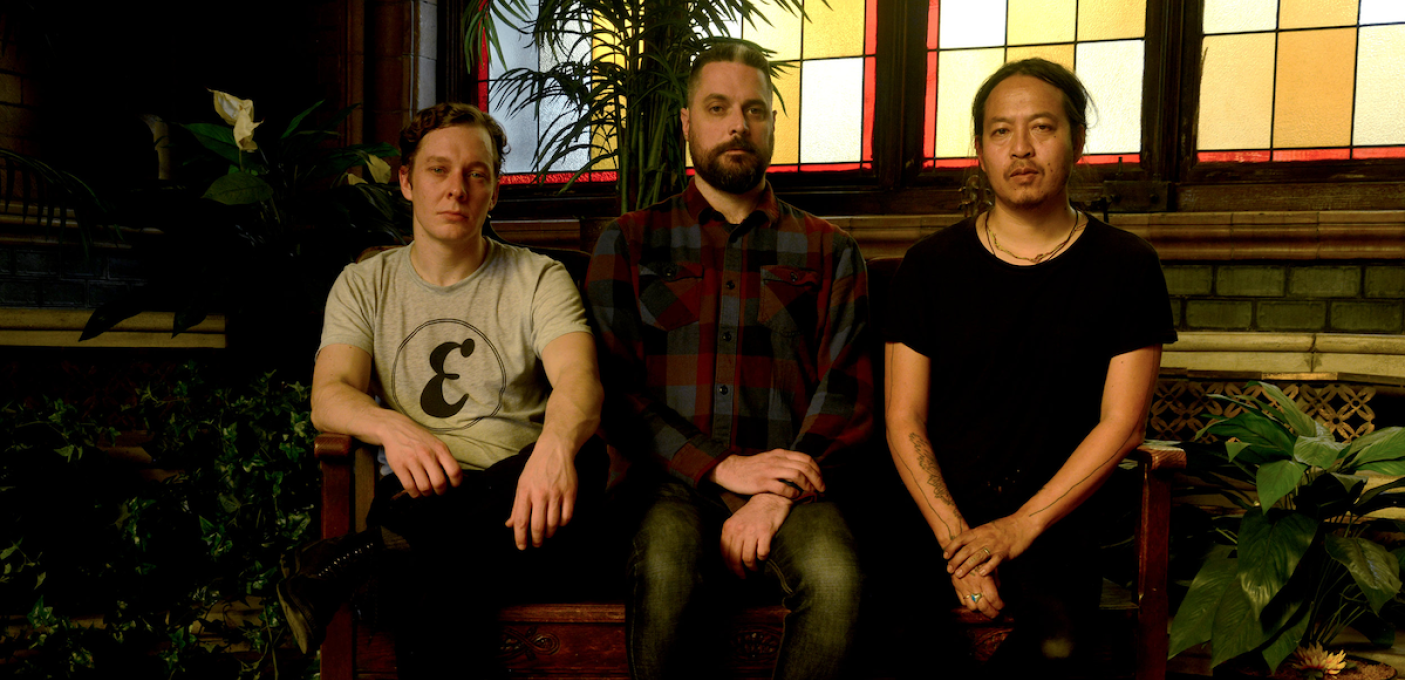 After the very well received two previous releases, Kuzu now comes with All Your Ghosts In One Corner, a brand new release for Aerophonic.

(© picture: Julia Dratel)

After the successful releases Purple Dark Opal (Aerophonic, 2020) and The Glass Delusion (Astral Spirits, 2021) Kuzu returns with All Your Ghosts In One Corner, a brand new release for Aerophonic and a perfect occasion to embark on an extensive European tour. When Floris Vanhoof (who replaces John Dikeman) & Farida Amadou took the stage at the Summer Bummer Festival this summer we could hear and see the sparks fly, and we expect no less when this dynamic duo takes the stage for this first Oorstof show at Trix with an audience since the pandemic.
/ KUZU
Reed player Dave Rempis is one of the mainstays of the adventurous Chicago music scene and going by releases like Phalanx by The Rempis Percussion Quartet (Aerophonic), Low Level Stink by Ballister ( Dropa Disc), Dead Leaves Drop by From Wolves To Whales (Dropa Disc) and Tripel/Dubbel by Banch/Rempis/Flatern/Østvang (Aerophonic Digital) all recorded at the Oorstof series, you can say he's more than a regular. The Bhutanese, residing in the U.S., guitar player Tashi Dorji is without a doubt one of the most original improvisors of the moment. His first stop at the Oorstof series in 2015, and his first concert in Europe at that, and the ensuing tour as guest and support of Godspeed You! Black Emperor was extremely succesful. Dorji can be found on a regular base in the company of drummer Tyler Damon, a percussive whirlwind who finds himself at ease in both the mesmerising alternative rock of Circuit Des Yeux and the experimental world of free improvised music.
/ FARIDA AMADOU & FLORIS VANHOOF
Bass player Farida Amadou is one of the fasted rising players in the scene. As a self-taught player she extracts the most surprising sounds from her Fender electric bass and makes an (inter)national mark in the company of iconic players like Peter Brötzmann, Thurston Moore (Sonic Youth), Ken Vandermark, Mette Rasmussen, Hanne De Backer, Stan Maris, Wolf Eyes, Audrey Lauro, Julien Desprez, John Dikeman and Floris Vanhoof.
After meeting the English drummer Steve Noble (Rip Rig & Panic, Æthenor, Saint Francis Duo) at the Summer Bummer Festival in 2017 they play together on a regular base. A new release titled M.A.N.-B.A.N. of Amadou and Noble in trio with Moore (M.A.N.) and Brötzmann (B.A.N.) is released on the Dropa Disc label on November 1st 2021.
In an ongoing quest for new sounds and possibilities Amadou last summer teamed up with media-archaeologist and analogue electronics fanatic Floris Vanhoof who is replacing the earlier announced John Dikeman who is prevented. Vanhoof surprised us earlier with an audio-visual spectacle in the company of Lieven Martens at Freakscene's Summer Bummer in 2014.
A recent residency at Les Ateliers Claus proved that Vanhoof's analogue electronics blend extremely well with Amadou's new endeavour into effects and electronics. At the Summer Bummer Festival their intense show was one of the absolute high lights and now they are ready for more.
icw Sound In Motion