BLUAI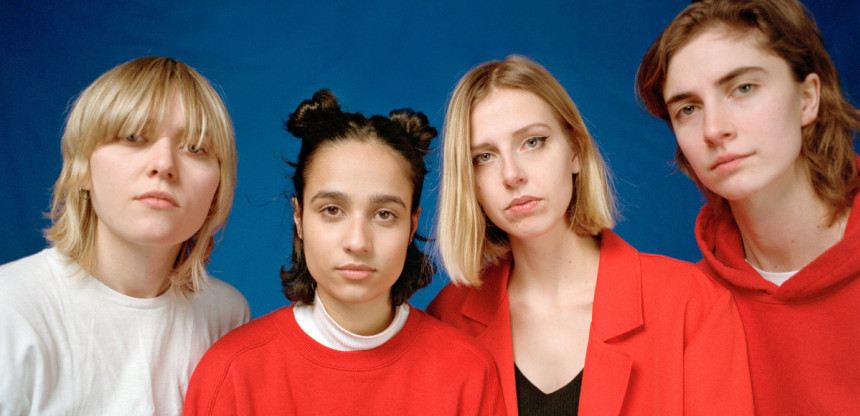 Catherine Smet started recording intimate songs not so long ago in her student room, but in the meantime she managed to gather a whole band around her. She was selected for De Nieuwe Lichting 2021 (StuBru), played some festivals this summer and was the support act for Mauro Pawlowski several times.
They are one of the winners of this year's Sound Track and were selected for Humo's Rock Rally. It is clear that pop can also sound introverted, small and sensitive. The songs are all rock solid, smooth and interspersed with exciting details.
During their residency, BLUAI is working on perfecting their songs to record a first EP. In addition, they will rehearse for their numerous upcoming shows. They do PA rehearsals to fine-tune their live set and are continuously working on new material.
Facebook - Instagram - Spotify