The Melvins moeten afzeggen voor Desertfest Belgium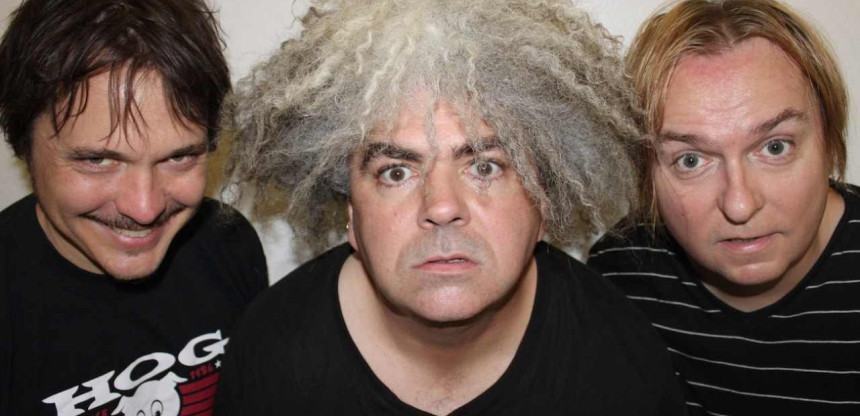 Vandaag bereikte ons het jammerlijke nieuws dat The Melvins hun concert op Desertfest moeten annuleren. Hieronder vindt u de toelichting van de organisatie van Desertfest.
Dear friends of Desertfest Belgium,
It is with great regret that we have to announce The Melvins will not be playing the 2015 edition of Desertfest Belgium. The band was forced to cancel their appearance at the festival due to an exclusivity contract for their shows at the 2015 Incubate festival in Tilburg. This fact unfortunately only surfaced after our public announcement had been made. We have tried to negotiate a deal that would be satisfactory for both events, but to no avail. Desertfest Belgium has no choice but to accept there will be no Melvins at our 2015 edition.
We want to stress that the circumstances of this cancellation are entirely beyond the control of our organisation, as we were not aware of this exclusivity deal at the time the booking was confirmed. The booking agency has already come forth to take full and complete responsibility for this error, as they failed to acknowledge the exclusivity deal with Incubate. An official statement from the band is forthcoming, and we will share it with you all as soon as we receive it. Please understand that they also have no choice in the matter.
We realise this news will come as a heavy blow to a lot of our fans, but rest assured that it's a hard pill to swallow for our organisation as well. We are working round the clock to make sure that our other headliners and the rest of the line-up will make up for this unfortunate loss. We are also still in talks with The Melvins to see if they can make up for this mix-up next year.
Once again our sincere apologies, and we hope we have your understanding and support in this most unfortunate turn of events. But in the case this makes you reconsider your purchase of an early bird ticket, we want to offer our supporters the chance to demand a refund.
Tickets will be refunded for two weeks on from today (until 27/7), contact us through contact@desertfest.be.
Thanks,
The Desertfest Team
Facebook event