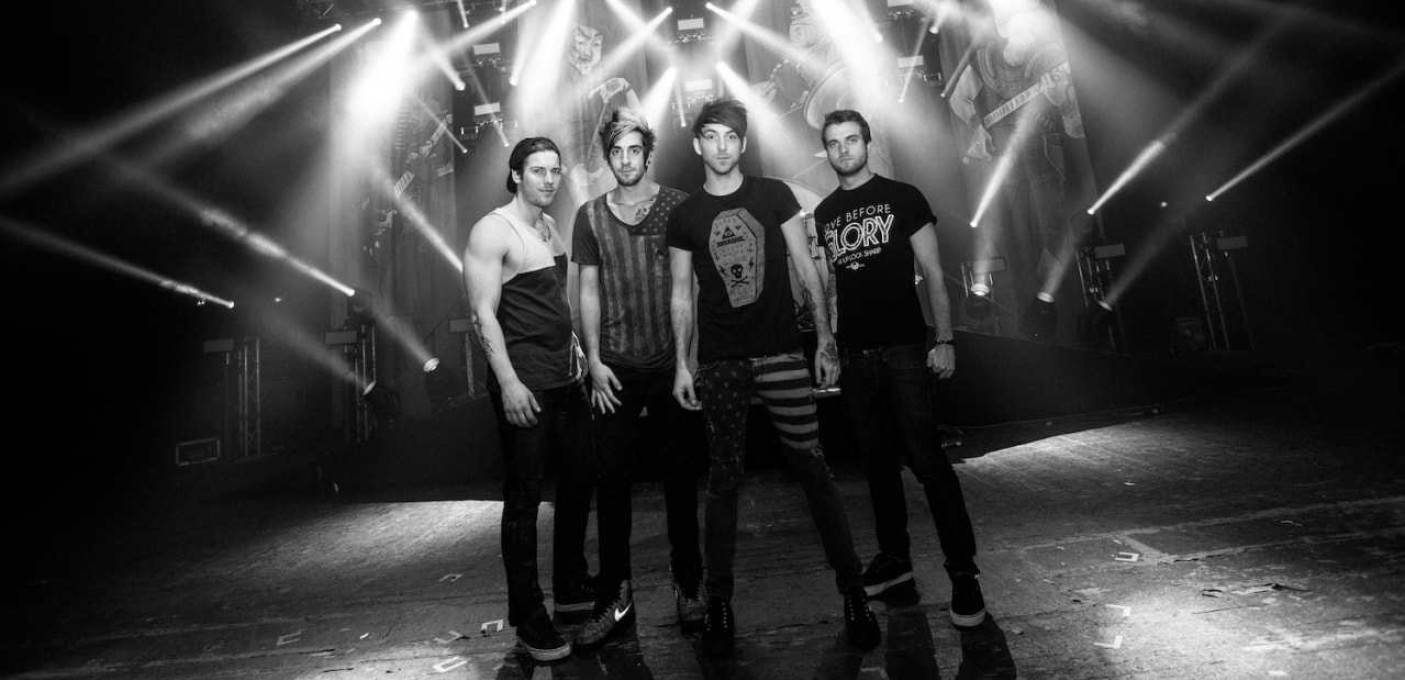 This concert is sold out. The box office will stay closed.
TIME SCHEDULE
- 19h30: doors open
- 20h00 - 20h30: Real Friends
- 20h50 - 21h30: Neck Deep
- 22h00 - ... u... : All Time Low
Any questions regarding the 'Poster Signing Session' (17h00)? Mail meetatl@hopelessrecords.com
Any questions regarding the 'Early Entry with/out Meet & Greet' (18h30)? Mail memberships@atlhustlerclub.com
For fans of
Simple Plan, Pierce The Veil, We The Kings, Sleeping With Sirens
All Time Low
The American pop rockers of All Time Low return to our country for the first time since 2015! With new single "Sleepwalking" under our arms and a recently announced – already memorable – show at the iconic OVO Arena in Wembley, we are looking forward to an evening full of anthems.
Over the years, All Time Low undeniably conquered a place in the pop, punk and rock culture. The Maryland quartet – consisting of Alex Gaskarth (vocals, guitar), Jack Barakat (guitar, backing vocals), Zack Merrick (bass, backing vocals) and Rian Dawson (drums, percussion) – has previously been at the top of the American charts. charts and sold out multiple arenas worldwide. No fewer than five consecutive albums made it to the top ten of the Billboard Top 200, and the album So Wrong, It's Right was named one of the "50 Greatest Pop Punk Albums," according to Rolling Stone. In 2020 they reached a new high with long player 'Wake Up, Sunshine' - including single "Monsters" featuring blackbear, their biggest hit to date. "Monsters" spent 18 weeks at #1 on the Billboard Alternative Airplay Chart, catapulting it to the longest-recorded #1 ever in the modern rock genre. With "Sleepwalking" All Time Low is entering a new era, which can be seen live on the stage of Trix in Antwerp.
Read More
Real Friends us
Real Friends are an American pop punk band from the south side of Chicago, Illinois. The band consists of bassist Kyle Fasel, guitarist Dave Knox, vocalist Dan Lambton, drummer Brian Blake and guitarist Eric Haines. The band formed in late 2010, releasing their debut EP, This is Honesty, in early 2011. They have since released three more EPs - Everyone That Dragged You Here (2012), Three Songs About The Past Year of My Life (2012) and Put Yourself Back Together (2013). An acoustic release, entitled Acoustic Songs, was released in May 2012.
Read more about Real Friends on Last.fm. User-contributed text is available under the Creative Commons By-SA License and may also be available under the GNU FDL.
Read More
Neck Deep uk
Neck Deep is a pop punk band formed in April 2012 based in Wrexham, Wales. The band has released two EPs, 'Rain In July' in 2012 and 'A History Of Bad Decisions' in 2013. Their debut album, 'Wishful Thinking' will be released through Hopeless Records on January 13th 2014.
Read more about Neck Deep on Last.fm. User-contributed text is available under the Creative Commons By-SA License and may also be available under the GNU FDL.
Read More