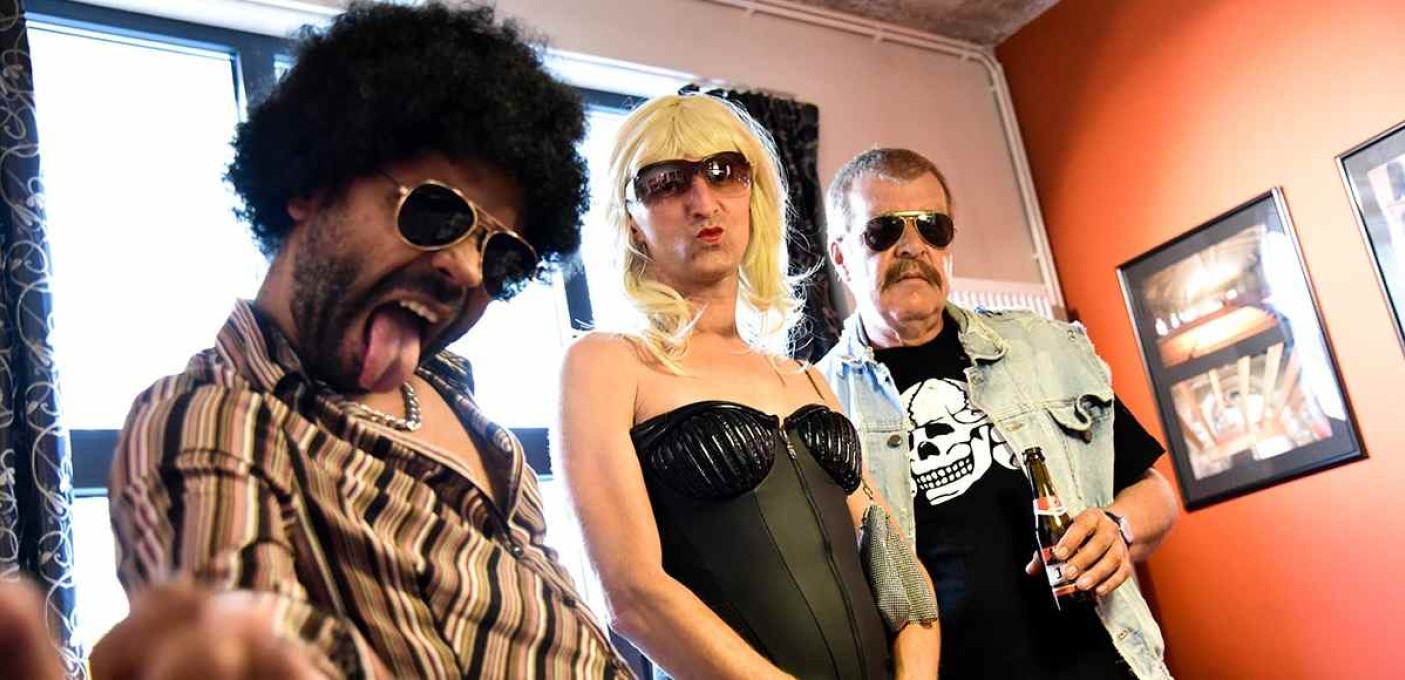 Dikke Lu, Vindegij Mijn Gat and Geft Da Kaske Na Is Hier are just some of the amazing songs of the coolest rock band of Belgium.
CPeX b
Clement Peerens Explosition is a Belgian occasional formation, with comedian/writer Hugo Matthysen, singer Bart Peeters, and musician Ronny Mosuse. They sing in Antwerp dialect and play rock music. The band was formed, to play one little show, but they stuck together. After a break of several years, CpeX returned in Spring 2008. After performing at Humo's Pop Poll Deluxe they couldn't leave us: The Clement Peerens Explosition is touring this summer. At this very moment they play a lot of gigs as headliner on festivals in Belgium. Their latest hit "Geef da kaske" is as woman-unfriendly as ever before, which makes them so popular. And they have a new drummer: Dave Depeuter! Peerens: 'Onze drummer, onze vorige drummer moet ik eigenlijk zeggen, is spijtig genoeg verhinderd. De Bock Swa zit namelijk in de jail in Thailand. Hij is na het concert in het Sportpaleis in maart op vakantie gegaan naar Phuket en we hebben sindsdien niks meer van hem gehoord, tot een week of drie geleden. Toen kreeg zijn bejaarde moeder een postkaart, en daar stond op: "Lieve moeder. Ik zit hier in den bak in Thailand te wachten op mijn proces. Ik denk dat ik door 't oranje ben gereden, want voor de rest kan ik mij eigenlijk geen misstappen herinneren". Maar no worries: Dave is een absoluut toptalent. Die gast heeft al ongelooflijke dingen gedaan bij Antwerpse groepen als Black Space, Warfare with Satan en The Untamed Peamels. En ofcourse: de beroemde neger/bassist Aertbeliën Sylvain zal in meer dan volle glorie aanwezig zijn!
Read more on Last.fm. User-contributed text is available under the Creative Commons By-SA License; additional terms may apply.
Read More