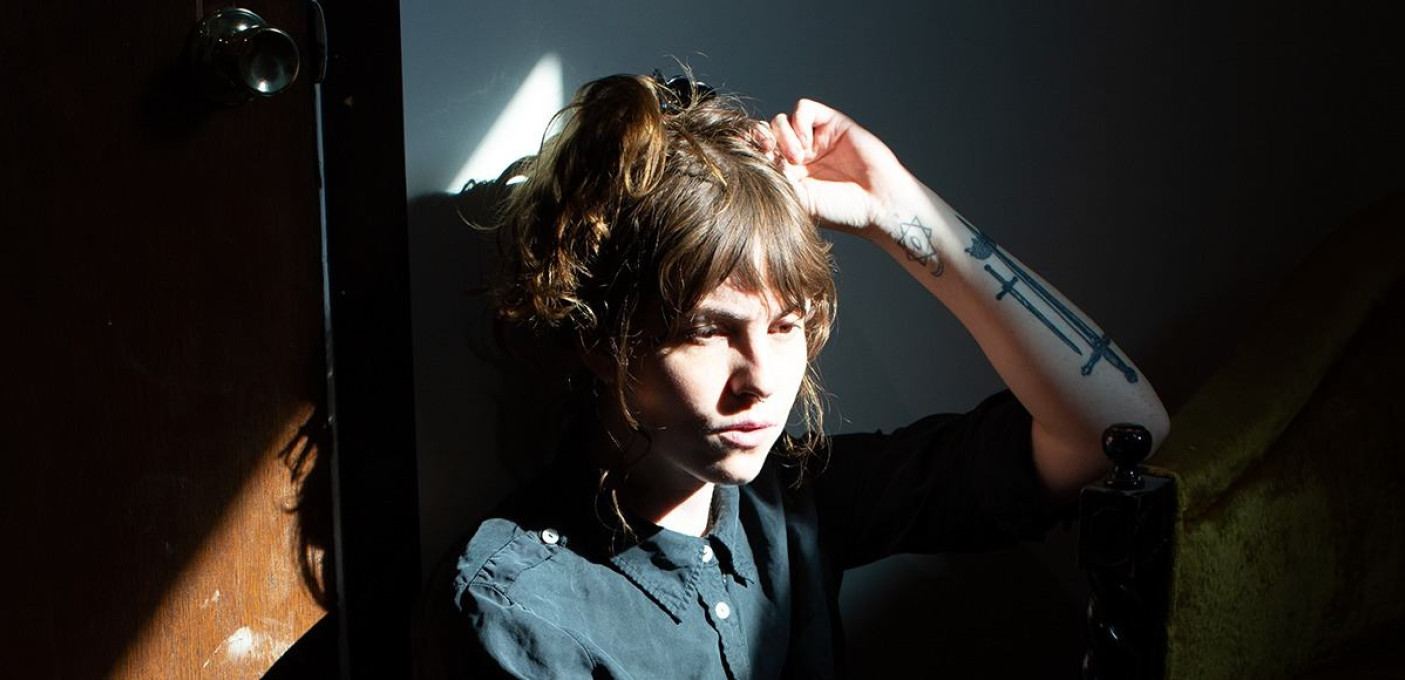 Beautiful and poetic dark dreamfolk. New record: "On Dark Horses".

TIMING
- 19u30: doors open
- 20u15: Jaye Jayle
- 21u15: Emma Ruth Rundle
The expected end time is 22u30
(this schedule is subjected to last minute changes)

For this concert a limited number of Gate15 cultural vouchers (for Antwerp students) will be accepted. Send us at least two working days before the day of the concert a request for reservation by mail. After the devaluation of your voucher you will receive the Trix concert ticket.
For fans of
Chelsea Wolfe, Marissa Nadler, Woven Hand, Grails, Julianna Barwick, Grouper, Weyes Blood
Emma Ruth Rundle us
Emma Ruth Rundle (born on October 10, 1983, in Los Angeles, CA) is an American singer-songwriter, guitarist and visual artist. Formerly of The Nocturnes, she is currently guitarist in Red Sparowes and vocalist/guitarist in Marriages. Rundle's solo debut recording, Electric Guitar: One is a collection of guitar-based ambient pieces improvised and recorded over the course of 6 weeks while on tour with Red Sparowes in Europe in late 2010. The 30-minute album ebbs and flows as one continuous piece of music moving through six passages of textures, drones and melodies that rise, repeat and fade back into the ongoing haze. Akin to the stark emotional impact of threadbare guitar in Neil Young's stunning Dead Man soundtrack, Electric Guitar 1 maintains a similar intensity led by creative voicing of guitar run through minimal effects. Rundle recorded the entire album while traveling in the tour van. Much of the scenery passing outside helped shape the mood, as seemingly endless hours unable to move one's body while it is hurtled across grandiose landscapes helped define the music's sense of motion without easily discernible rhythms. Electric Guitar: One begins with "Oslo, Part 1" and "Oslo, Part 2" building up from a lulling drone into a somber, delay-drenched folk picking guitar line, with ringing notes jutting out from the distance. The second piece of the pair takes tremolo splashes of guitars verging into feedback that slowly morph into more delicate waves of sound. Elsewhere, small hints of syllabic, yet wordless singing emerge amid more intensified drones and brisk strumming. "The Ecstasy in Thinking of Final Exits" concludes the album with a culmination of the sonic elements visited earlier. A swelling, low drone serves as the base for a lumbering Western-tinged guitar line as a distortion ravaged haze slowly overtakes the proceedings as it builds to a slowly unwinding conclusion. Rundle's first ambient solo work is reminiscent of fellow guitar explorers like Earth, Grouper, Bohren & Der Club of Gore. She has a growing catalog of solo works -- not all of which are ambient. emmaruthrundle.com Read more on Last.fm. User-contributed text is available under the Creative Commons By-SA License; additional terms may apply.
Read More
Jaye Jayle us
Vocals/Guitar - Evan Patterson (Current: Young Widows. Past: Breather Resist, The National Acrobat) Keys/Vocals - Jonathan Glen Wood (Solo artist) Drums - Neal Argabright (Current: Freakwater) Bass - Todd Cook (Current: Shannon Wright/band. Past: Shippng News, The For Carnation) Guitar - Matt Fox Read more on Last.fm. User-contributed text is available under the Creative Commons By-SA License; additional terms may apply.
Read More