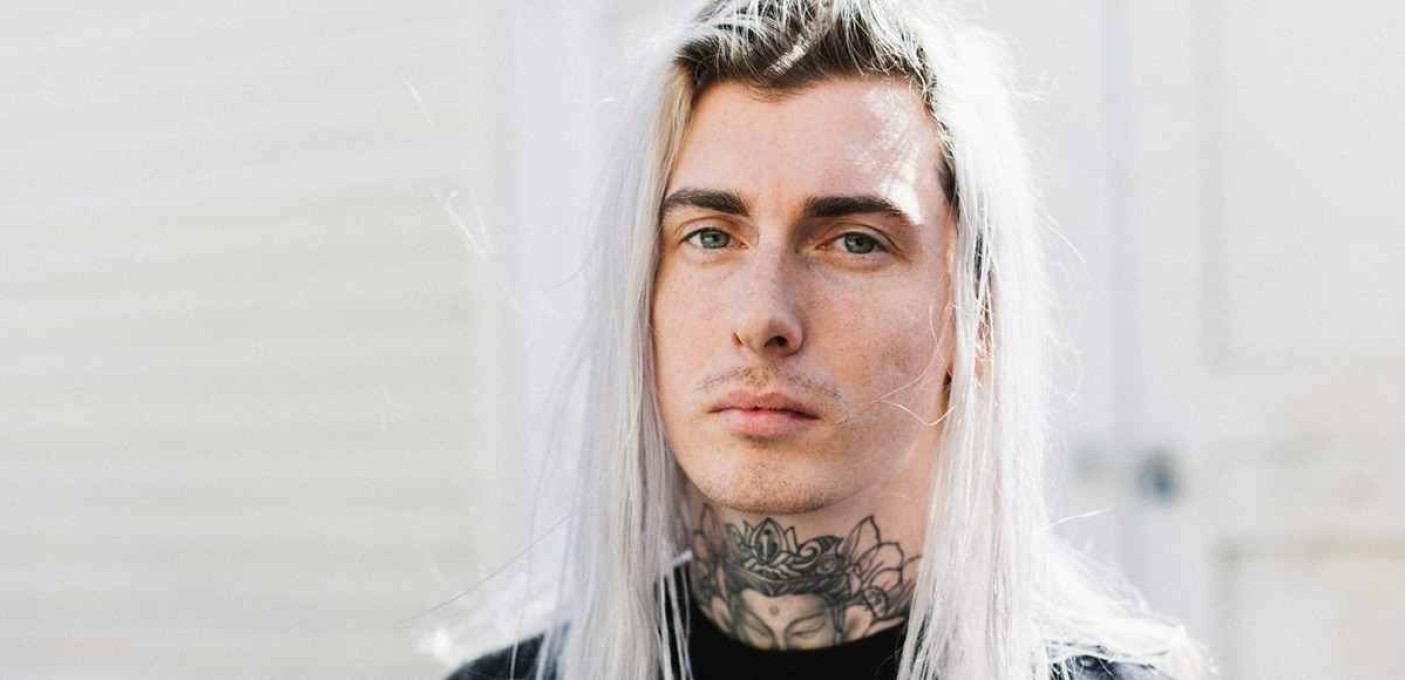 Bouncing beats and the dark vocals of Eric Whitney. Hip hop with a hint of hardcore.

TIMING
- 19h30: doors open
- 20h00: Parvo
- 20h30: Horus The Astroneer
- 20h50: Wavy Jone$
- 21h15: Ghostemane
The expected end of the concert: 22h15.

Afterwards, there is a free aftershow of Roedel and a DJ set of Black Mamba at our café.
(this timetable is subject to last-minute changes)

This concert is organized by FADED.
For this concert we don't accept Gate15 culture vouchers (for Antwerp students).
For fans of
$uicideboy$, Pouya, Killstation, Lil Peep, Shakewell, Yung Lean, Bladee
Ghostemane us
Eric Whitney (born 15 April 1991),[2] known professionally as Ghostemane is an American hip hop artist from Lake Worth, Florida. Growing up in Florida, Whitney was originally a guitar player for hardcore and doom metal bands.[3] Whitney moved to Los Angeles, California after starting his career as a rapper eventually finding success in the underground. Eric Whitney was born 15 April 1991 in Lake Worth, Florida to parents from New York. Whitney grew up in West Palm Beach, Florida. As a teenager, he was in several bands and played the guitar which introduced him to music. He also played football whilst in High School, saying he was practically forced to by his father, who died when Whitney was seventeen. Whitney was introduced to rap music when he was the guitarist in the hardcore punk band Nemesis and a bandmate introduced him to Memphis rap. Whitney graduated from university after studying astrophysics and was eventually employed in a position earning $65,000 annually.In 2015, Whitney moved to Los Angeles, California due to his music not thriving in Southern Florida, giving up his employment at the same time. Meeting up with JGRXXN, Whitney joined his collective Schemaposse which included artists such as the now-deceased Lil Peep and Craig Xen. In April 2016, Schemaposse disbanded leaving Whitney not associated with any group. Whitney eventually began to associate with the popular underground group $uicideboy$ and fellow Florida rapper Pouya. Pouya released the video for "1000 Rounds" with Ghostemane in April 2017.The video quickly went viral and as of May 2018, has nearly 9 million views. In May 2018, Pouya announced that he had a mixtape with Ghostemane in production Read more on Last.fm. User-contributed text is available under the Creative Commons By-SA License; additional terms may apply.
Read More