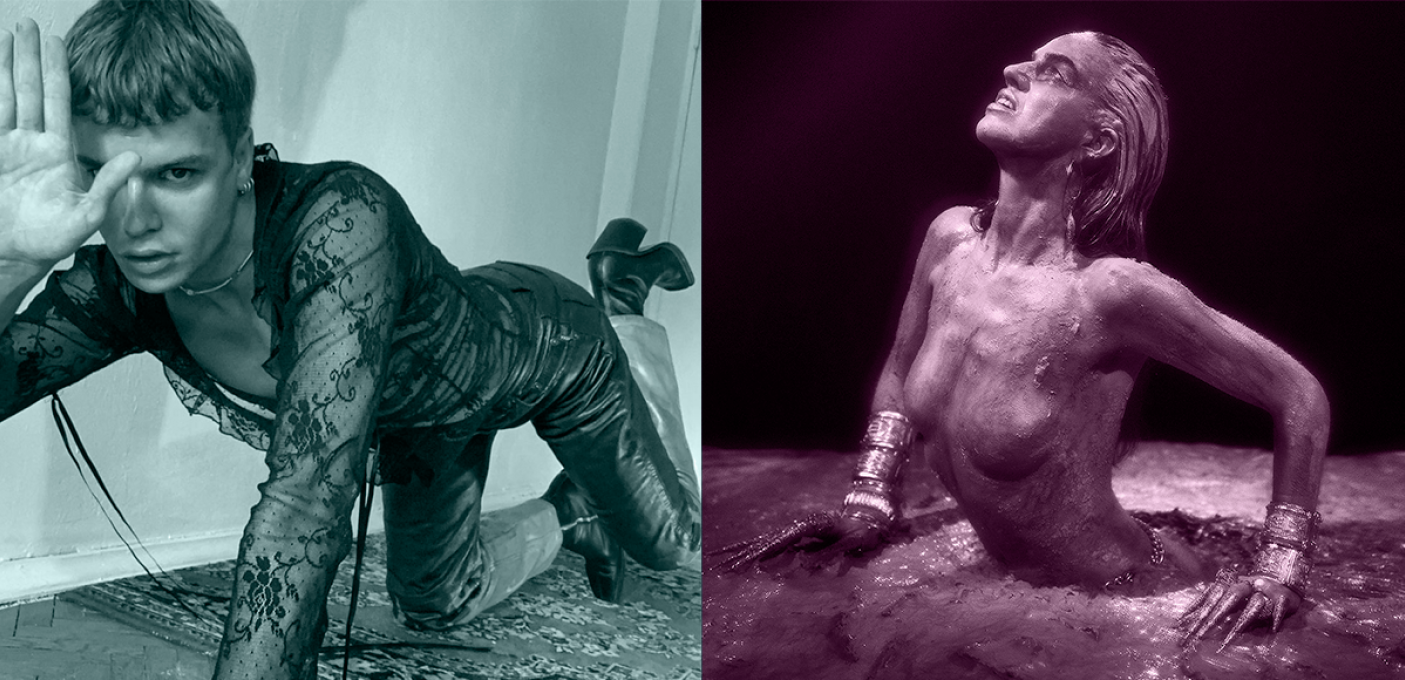 This event has been cancelled. All tickets are automatically refunded to the account of origin.
Kirill Shapovalov
Kirill Shapovalov is an artist, creator and inspirer of the eclectic electronic project Haute Dance in St. Petersburg (Russia), young extravagant DJ known for artistic behaviour in his sets. Shapovalov is DJ resident of the main queer party in Russia, Popoff Kitchen (Moscow). Also Kirill is a frequent guest of European parties in cities such as Paris, Berlin, Vilnius, Antwerp and many others and not only in Europe. Kirill performed with his sets on the most respected radio broadcasts around the world, such as Rinse France in Paris, Test fm from Saint-Petesburg, 20ft Radio in Kiev and many others. His conceptual and at the same time provocative style is loved by the public in world famous clubs such as Wilden Renate, Opium club (Vilnius), Le Depot (Paris), Khidi (Tbilisi) etc. Kirill loves to collect various genres in his sets, always pays a lot of attention to emotional and vocal tracks, mixing them with hard underground dance tunes, so he is a master in combining styles both in music and in clothes, and this can be seen in his energy performances. It's hard to
clearly describe his style because he is constantly different. Kirill powerfully blew up his dancefloor with his set at the Whole United Queer festival (Ferropolis, Germany) in June 2019 and in performed 2 times on Boiler Room.
Read More
KARMA SHE
Berlin-based (and Jerusalem-born) multi-disciplinary artist Carmel Michaeli has constructed the vessel of KARMA SHE to transcend the stage and create extra-sensorial musical experiences. KARMA SHE's rhythm induced experimental electro club productions are complemented by a soft twist of explicit vocals. KARMA SHE creates a highly visual live performance that combines choreography and ecstatic ritual elements that lure you into her universe — a universe inspired by Michaeli's Jewish heritage, subcultures and spirits. She is the writer, producer and vocalist of KARMA SHE's music and directs all her performances and music videos with a punk DIY attitude, collaborating with other artists in her queer community. The project is an ongoing deconstruction of pop conventions;.
With her recent ep Shakti Sugar on Klubkid Records she and flirted with Berlin's darker techno sound which made it to several huge Spotify playlists like Electronic Rising, Fresh finds and was supported by Richie Hawtin, Joseph Capriati, Perel, Slam, Maceo plex to name a few...
Read More