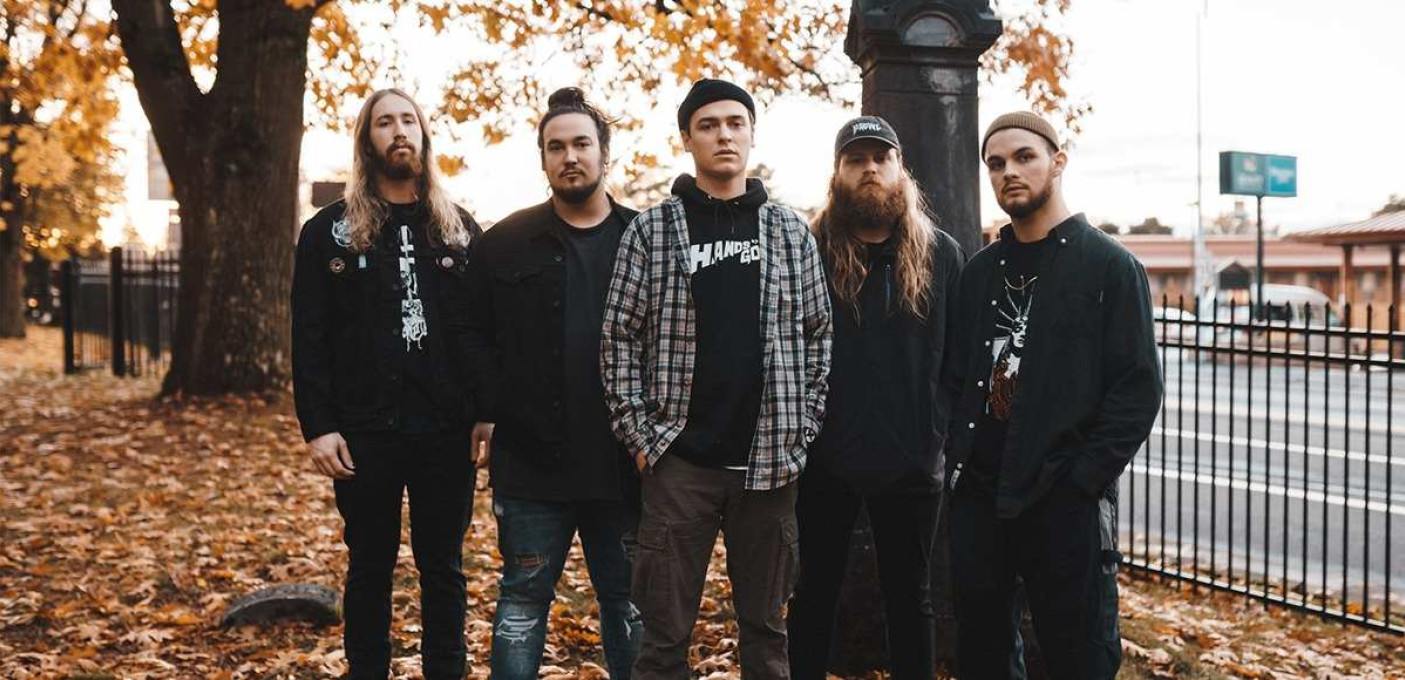 Messy moshpits, heavy hardcore and a new album: A Different Shade Of Blue.

TIMING
/ 7.30pm: doors open
/ 8.05pm - 8.35pm: Justice For The Damned
/ 8.40pm - 9.10pm: Renounced
/ 9.30pm - 10.30pm: Knocked Loose
(this schedule is subjected to last minute changes)

This concert was first planned to take part in Zappa, Antwerp. Purchased tickets will remain valid.
Knocked Loose us
Heavy metalcore from Louisville, Kentucky. http://knockedloose.bandcamp.com
Read more on Last.fm. User-contributed text is available under the Creative Commons By-SA License; additional terms may apply.
Read More
Justice For The Damned au
Since the release of "Dragged Through The Dirt", the four piece's touring schedule has been relentless, with Australia-wide runs alongside bands such as Miss May I, Polaris and Alpha Wolf, and support shows for Killswitch Engage, Parkway Drive, and In Hearts Wake. The band also had their first taste of international stages, supporting Thy Art Is Murder on their Death Dealers tour across Europe, an experience which pushed the band to step up every aspect of their live show.
A year and a half on from their debut album, Justice For The Damned have faced tremendous challenges, and through this have grown as both performers and individuals; building both a solid fanbase, and team with which they can create music that really moves people. When piecing together their punishing new single "No Brother, No Friend", the band was fortunate enough to work alongside new friends like Will Putney (Fit For An Autopsy/End), while reconnecting with old friends such as Clayton from The Brain Studios who recorded all their early work. This cohesion lead to a sound that is familiar, while at the same time breaking new ground for the band.
With a clear path and vision ahead of them, the future is looking bright. The band has come a long way from the stages of Blacktown in Western Sydney, but to all the members of Justice For The Damned everything up to this point is just a taste of what's to come, and the best is still all ahead of them.
Read More
Renounced gb
In the early 00's the metalcore scene was flourishing with the likes of Killswitch Engage, Misery Signals and Poison the Well… to name a few. Fast forward to present day there is a distinct lack of bands willing to rise to be the new wave of metalcore bands, enter Renounced.
Whilst new 'hype' bands have been coming and burning out just as fast Renounced have been quietly and confidently growing in the background watching the music scene flash by, biding their time and waiting for their rightful place at the top of Metalcore.

The third album "Beauty Is A Destructive Angel' out on 27th September 2019 on Holy Roar Records is what 'The End of Heartache' is to Killswitch Engage, and what "You Come Before You" is to Poison The Well.
Read More