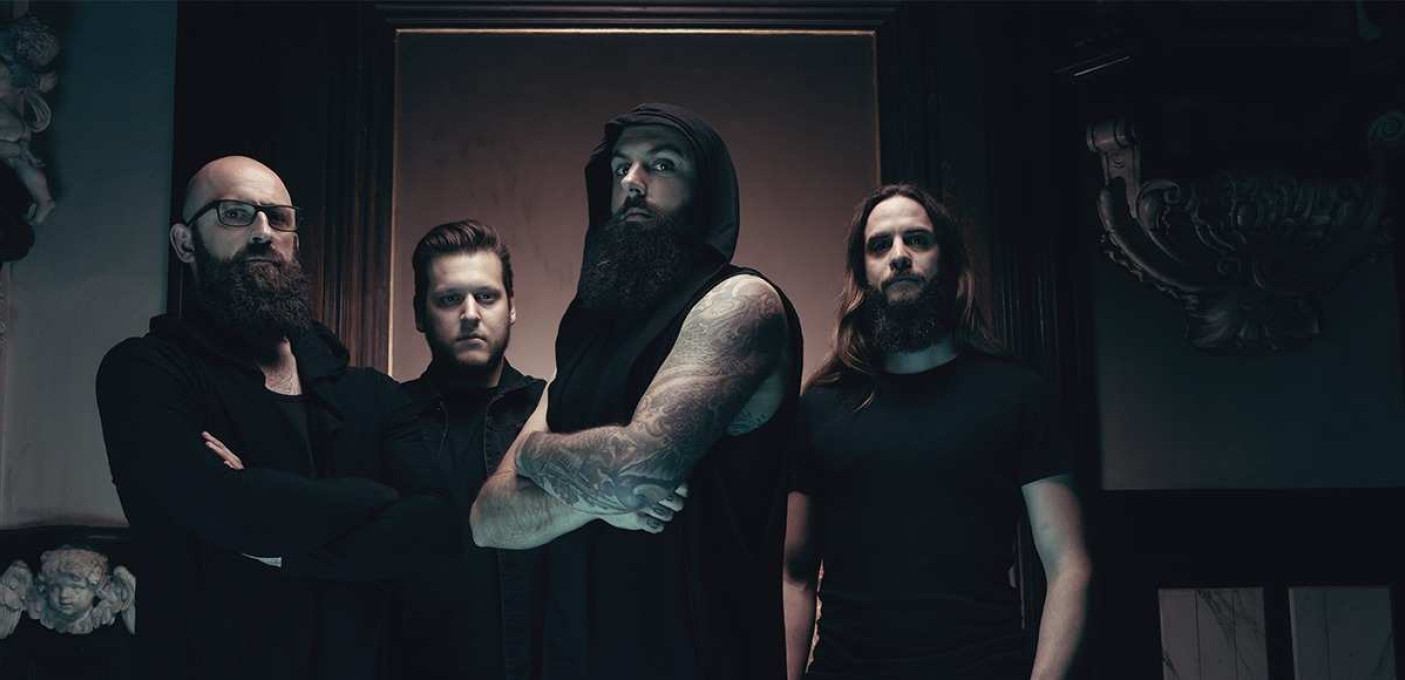 The Antwerp metal band is presenting their new EP called 'Era'.

TIMING
- 19h00: doors open
- 19h30: Furia
- 20h15: Carnation
- 21h05: Toxic Shock
- 22h00: Off The Cross
The expected end time is 23h00.
(this schedule is subjected to last minute changes)

For this concert a limited number of Gate15 cultural vouchers (for Antwerp students) will be accepted. Send us at least two working days before the day of the concert a request for reservation by mail. After the devaluation of your voucher you will receive the Trix concert ticket.
For fans of
Fleddy Melculy, Heaven Shall Burn, Toxic Shock, Suicidal Tendencies, Power Trip
Off The Cross be
For the last couple of months, Off The Cross has been showing everything they've got on big and small stages in Belgium & The Netherlands. Everyone keeps asking how to describe the genre of the band. Well, the answer is simple: LOUD! Now, Off The Cross is ready to hit the road and present their first full album: DIVIDED KINGDOM. Off The Cross will bring raw music to a fucked up world. We hope you are ready for this! Read more on Last.fm. User-contributed text is available under the Creative Commons By-SA License; additional terms may apply.
Read More
Toxic Shock be
Toxic Shock is a thrash, hardcore punk band from Antwerp (Belgium). Started rehearsing in 2010. After a long search for a suitable singer they found a perfect match in Wally. The first Toxic Shock release was a demotape which saw the light of day in 2011. An EP followed a year later. In 2013 Reflections Records put out the Daily Demons album. Since that the band did a split 7" with Iron Reagan, a Record Store Day 7" and worked with Antwerp hip hop masters Team Panini.

The first show the fivesome played was with Black Breath in Antwerp. After that first one, more shows in Belgium, England, Germany, France and Holland followed. They supported bands like Testament, Iron Reagan, Black Breath, Suicidal Tendencies, Slapshot, D.R.I., Negative Approach, Poison Idea, Agnostic Front, Power Trip, Phil Anselmo & the Illegals... And hit the road with Ceremony and Eagulls (England), Cro-Mags (Germany) and Reproach (France).

Recently recorded a new album with iconic producer Flemming Rasmussen – who worked with Metallica on their classic albums - in Denmark. The new Toxic Shock LP will come out somewhere in 2017.
Read More
Carnation be
1) carnation is a Rock'n'Roll band hailing from Biel/Bienne, Switzerland. Their sound is inspired by popular music of the 1960's, mixed with the attitude and energy of 70's rock. Their latest album "waxy's little sister" was recorded in Sweden by Fredrik Kronbäck & Martin Sventorp. 2) Carnation (カーネーション) is a Japanese R&R band. 3) Carnation is an old school death metal band from Belgium, formed in 2013. Their debute album 'Cemetery Of The Insane' will be released in the spring of 2015. 4) Carnation is a shoegaze/indie rock band from Melbourne, Australia influenced by the Brit-pop of the early 90s, 80s Manchester rock, as well as the psychedelic 60s. Read more on Last.fm. User-contributed text is available under the Creative Commons By-SA License; additional terms may apply.
Read More