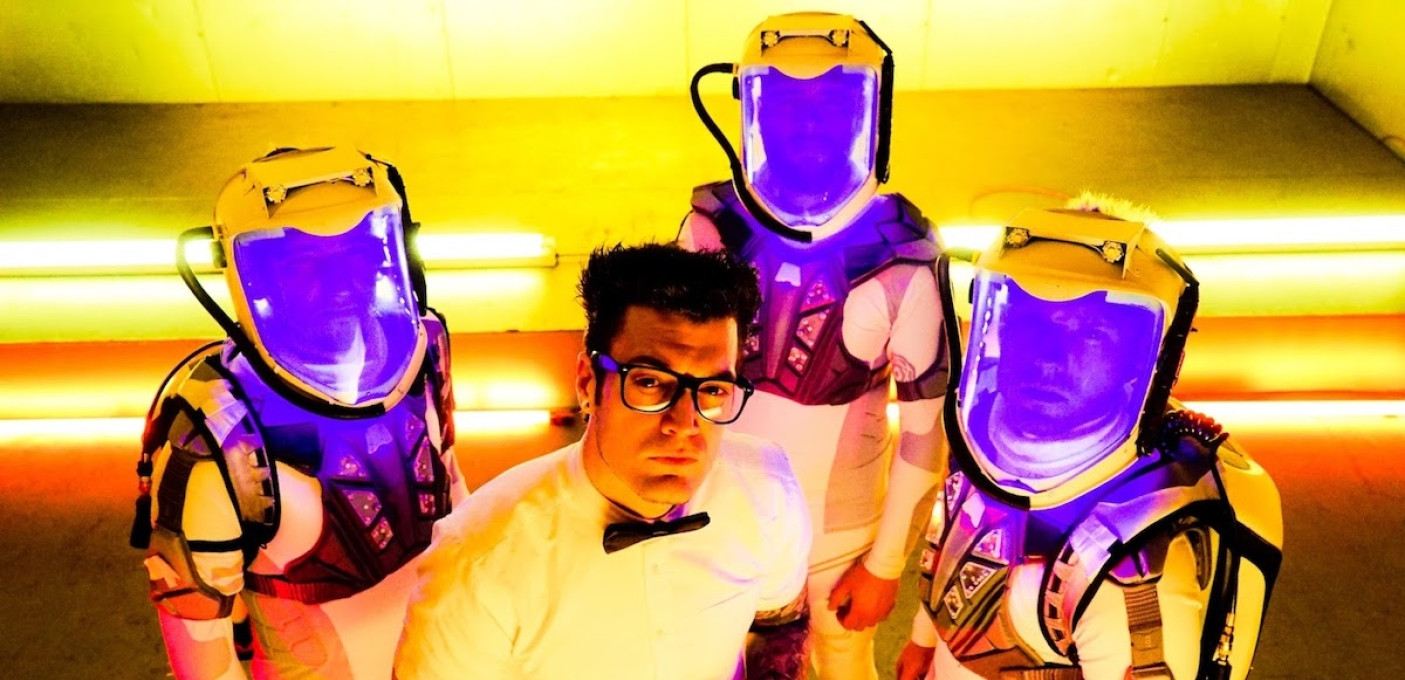 The music of Starset is generally labelled 'rock', with influences ranging from djent, EDM and symphonics to ambient.

TIMING
/ 7.00pm: doors open
/ 7.30pm - 8.00pm: Atmospheres
/ 8.30pm - 10.00pm: Starset
(this schedule is subjected to last minute changes)

This concert is organized by Biebob.
For fans of
Downplay, Red, Ashes Remain, Nine Lashes, Breaking Benjamin, Smash Into Pieces
Starset us
Starset is an American alternative rock band from Columbus, OH formed by Dustin Bates, lead vocalist of Downplay. The band released their debut album "Transmissions" on July 8, 2014 on Razor and Tie label. For the first week album sold more than 5,300 copies. The album debuted at #49 in the Billboard 200. In addition to the Billboard 200 album hit in other charts. In the category "Hard Music" album debuted #5, "Rock" #15 and a "Digital" #24. In the early hours of New Years Day 2013, a radio astronomer at the Allen Telescope Array in northern California discovered a mysterious signal emanating from a star within the Ophiuchus Constellation. Contained within the signal was a Message--of human origin--foretelling the details of man's imminent demise. The Message was brought to The Starset Society, who quickly realized the importance of its immediate publication. Risking extreme danger, The Starset Society commissioned a group of musicians and scientists to assist them in spreading the knowledge to a broader audience. This group became known simply as STARSET. Please hold. STARSET will begin the TRANSMISSION of the Message to the public shortly. ignorance : slavery :: knowledge : power END TRANSMISSION Read more on Last.fm. User-contributed text is available under the Creative Commons By-SA License; additional terms may apply.
Read More
Atmospheres be
facebook | soundcloud | youtube | vi.be | got-djent | bandcamp ATMOSPHERES is AMBIENT DJENT from BELGIUM... ATMOSPHERES started out with Stef Exelmans creating something that brings two of his favorite genres together: progressive metal and ambient music. Late 2012, he began to write the basics of the songs with just a laptop and an 8string guitar. After a while it became clear that there was more to this music than just some demos for fun. As a good friend, Karoly Alapi joined the band as guitarist. He also shared the same passion in music as Stef did, so it was only natural that these two collaborated. Having worked together with Stef in the past, Stephan Noens joined ATMOSPHERES as a drummer. In this formation, they started to rehearse the songs Stef had written so far. After a while it became clear that the band needed a bassist to complete the setup. Musician and friend MattRach, who is known for his guitar playing videos on YouTube, tried out for the band as a bass player only once and joined in on that same day. By the time MattRach completed the ATMOSPHERES line-up, all the songs for the first release were finished. June 2013 they started recording. The complete process of recording, mixing and mastering was done by ATMOSPHERES. The main goal is to create something that sounds unique, yet accessible to any kind of listener. November 8th, they released the complete first album. In 2014 ATMOSPHERES will play on a stage near you! http://atmospheres.bandcamp.com https://www.facebook.com/atmospheres.music Read more on Last.fm. User-contributed text is available under the Creative Commons By-SA License; additional terms may apply.
Read More