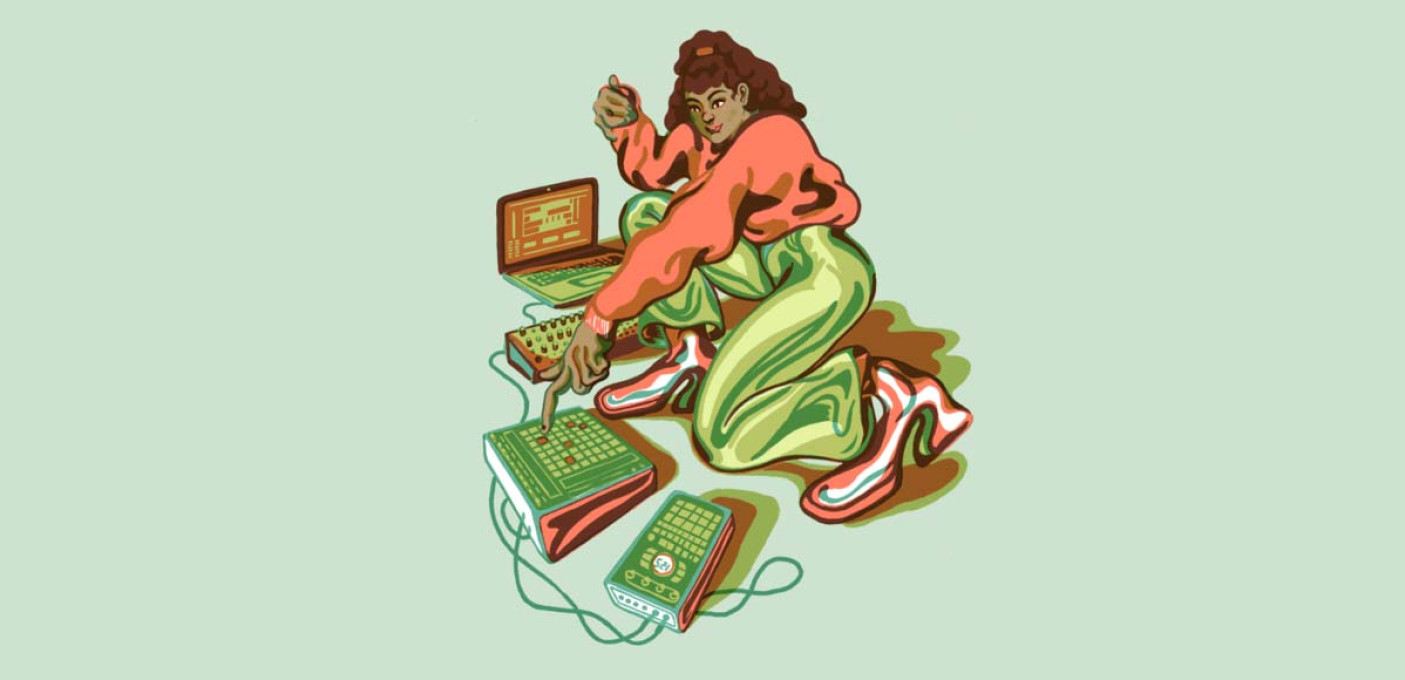 In four courses and a presentation night, you will learn the tricks of the producers trade from Unos and Polar Youth!

Champion Sound is an organization that supports Belgian beatmakers and producers. One of its key events is the annual Champion Sound Beat Battle, a competition in which 16 Belgian producers battle each other by sampling Belgian tracks into new creations.

While Champion Sound has succeeded to attract a lot of Belgian beatmakers and producers over the past couple of years, they usually come to same conclusion: barely any female* producers sign up for the challenge. Therefore, Champion Sound and Trix would like to engage more music enthusiasts who define themselves as female* to start producing music.

Enter the Female* Producer Camp: a series of workshops in which you learn the basics of music production through Ableton.

*We use an inclusive definition of the word 'female' and welcome trans, genderqueer, intersex and non-binary people.
PRACTICAL INFO
WHEN? From 22 to 26 August 2022.
You can follow the courses from Monday till Thursday during the daytime between 14:00 and 17:00 or in the evening between 19:00 and 22:00.
On Friday, there will be a get-together with all participants and producers at the Trix Café. We'll check out each other's beats and connect with each other. Details will follow.

PRICE? €50 (incl. service fees)
We offer concession spots to anyone in need of them. Please send an email to melissa@trixonline.be.
This course will take place in a small group of maximum 9 people. Trix strives to be an inclusive place where there is absolutely no room for any form of hate or discrimination.
These courses will only be given in Dutch.
------------------------------------------------------------------------
// Artwork door Juliane Noll ♡

// Ableton Live en Ableton Push worden zowel in de (Home) Studio als live op het podium gebruikt door tal van Musici, Bands, Producers en DJs. Ableton introduceert een totaal nieuwe kijk op het maken van muziek die sommige revolutionair noemen. Op dit moment zijn er miljoenen Ableton gebruikers over de hele wereld zowel beginners als super professionals, en dat aantal stijgt nog iedere dag.
Probeer Ableton Live 10 SUITE (alle functies!) geheel gratis voor 30 dagen.