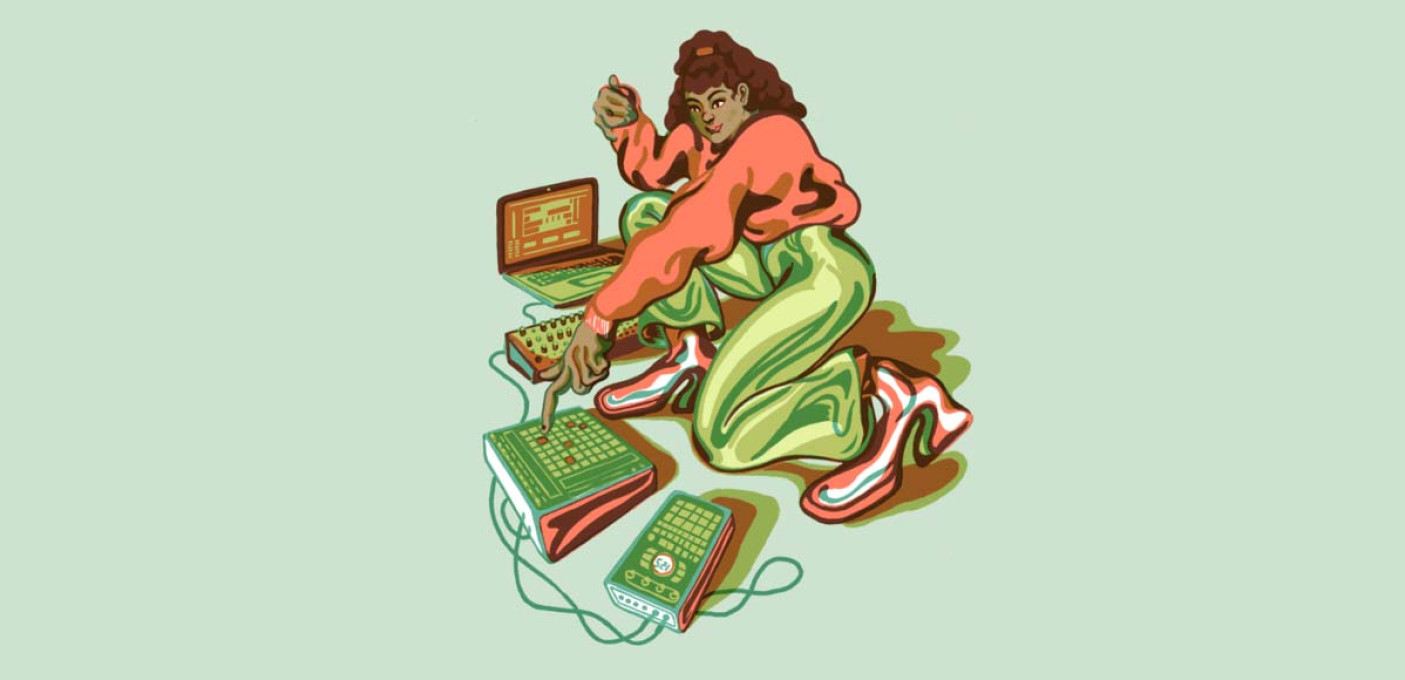 Learn the tricks of the producer trade from scratch during the summer holidays. *This camp is for women and trans, non-binary, genderqueer, genderfluid and intersex people.

Together with some enthusiastic coaches you will work for five days to learn everything you need to learn how to produce. Ranging from Ableton lessons, to a studio, DJ, sampling and beatmaking workshop. You will learn about song structures and prepare for a show at the end of the week.

This camp is in collaboration with Champion Sound. Champion Sound annually organizes the Champion Sound Beat Battle, a competition in which 16 Belgian producers compete against each other by adapting a series of Belgian songs in a recognizable way into new creations. Over the past eight years, the organization has succeeded in attracting quite a few Belgian beatmakers and producers. Unfortunately, every year we come to the same conclusion: few or no female, trans or non-binary producers register for the preselection round. We are therefore looking for ways to create a more inclusive landscape within the producer profession.

Do you feel like delving into the world of Ableton, sampling and beat making? Then sign up quickly!
PRACTICAL DETAILS
When?
From Monday 17 to Friday 21 July 2023. Every day starts at 10 AM until 4 PM.

For whom?
No prior knowledge of music making is required for this camp. Do feel welcome! The series is intended for women and trans, non-binary, genderqueer, genderfluid and intersex people who are older than 15.

What do you get?- Ableton lessons
- Workshop studio techniques & sampling
- Workshop DJing
- Songwriting workshop?
- Photo shoot
And so much more!
Teachers?
UNOS, Jan Wallyn, Diana Dzjamaldaeva, Marijke Maes (Audri), Rrita Jashari en Daria Miasoedova.
Price?
€103,50 (service fees included)
This course will normally be given in Dutch. If you only speak English, do feel welcome! Just let us know beforehand so we can inform the teacher! You can send an email to melissa@trixonline.be.

Trix strives to be an inclusive place where there is absolutely no room for any form of hate or discrimination.