DE OCHTENDDIENST / Podcast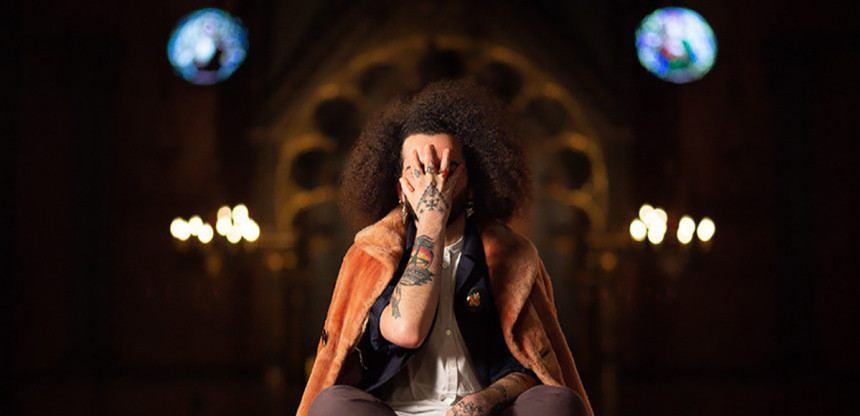 De Ochtenddienst is a podcast series with musical followers from all over the place. Which songs have enriched their lives? Which records are inspiring, vital or just ... fun?
At dawn host Jaouad walks us through their view of the world through music, we also listen to some songs together.
The guests of the first season: Eppo Janssen, Sidi Larbi Cherkaoui, Hannelore Knuts, Colin H Van Eeckhout, Dalilla Hermans, Saskia De Coster, Chrostin, Mohamed Ouaamari and Farah El Bastani.
These fascinating people are scheduled on De Ochtenddienst:
Stephan Vanfleteren: Renowned photographer with several prestigious awards such as the World Press Photo.
Soe Nsuki: Stand-up comedian, DJ, b-girl, screenwriter, actress ... but above all optimist.
Joppe De Campeneere: Content creator at Wel Jong Niet Hetero, freelance journalist and founder of the lifestyle blog SPARKEL.
Karen François: Known as the most crazy content creator for the VRT Creative Lab, and for her own company KOAREN.
Jeroen Olyslaegers: Known for his satirical triptych of folk novels Wij, Winst en Wil and plays including Mount Olympus by Jan Fabre.
Joffrey Anane: Professional dancer in numerous theater productions and went viral with his Instagram sketches "Afro Belg" and his striking questions in De Slimste Mens Ter Wereld.
Sofie Lemaire: Radio and television presenter and known for "Meer vrouw op straat", in which she brought attention to women who deserve a street name.
Indi Mouart: Acquired international fame by getting stars like Billie Eilish, Frank Ocean and Lil Peep in front of his lens and right to his portfolio on Instagram.
Listen to both seasons here (Spotify).