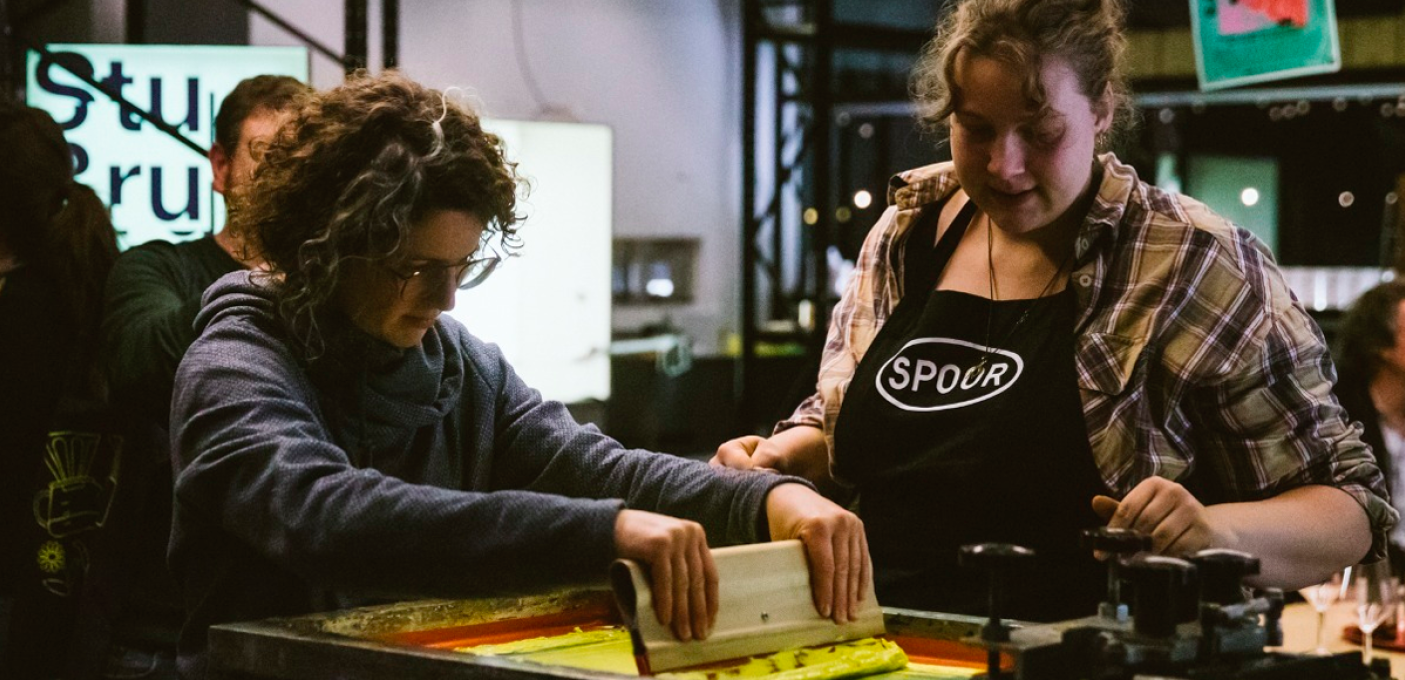 Experienced screen printing talent teaches you the basics of screen printing, so that you will soon know your way around this wonderful printing technique on your own.

Experienced screen printing talent Bert Depuydt (Afreux) and Els Baeten (Gezeever) will help you on your way in this wonderful printing technique and in our Spoor atelier.

We teach you the entire screen printing process in 2 days. You learn how to prepare designs for screen printing, prepare screens and illuminate. But above all: you learn to print your own designs on totebags, shirts or paper. You go home with a good basic knowledge of screen printing techniques.

After successfully completing this course, you can also use our atelier Spoor on your own after reservation.