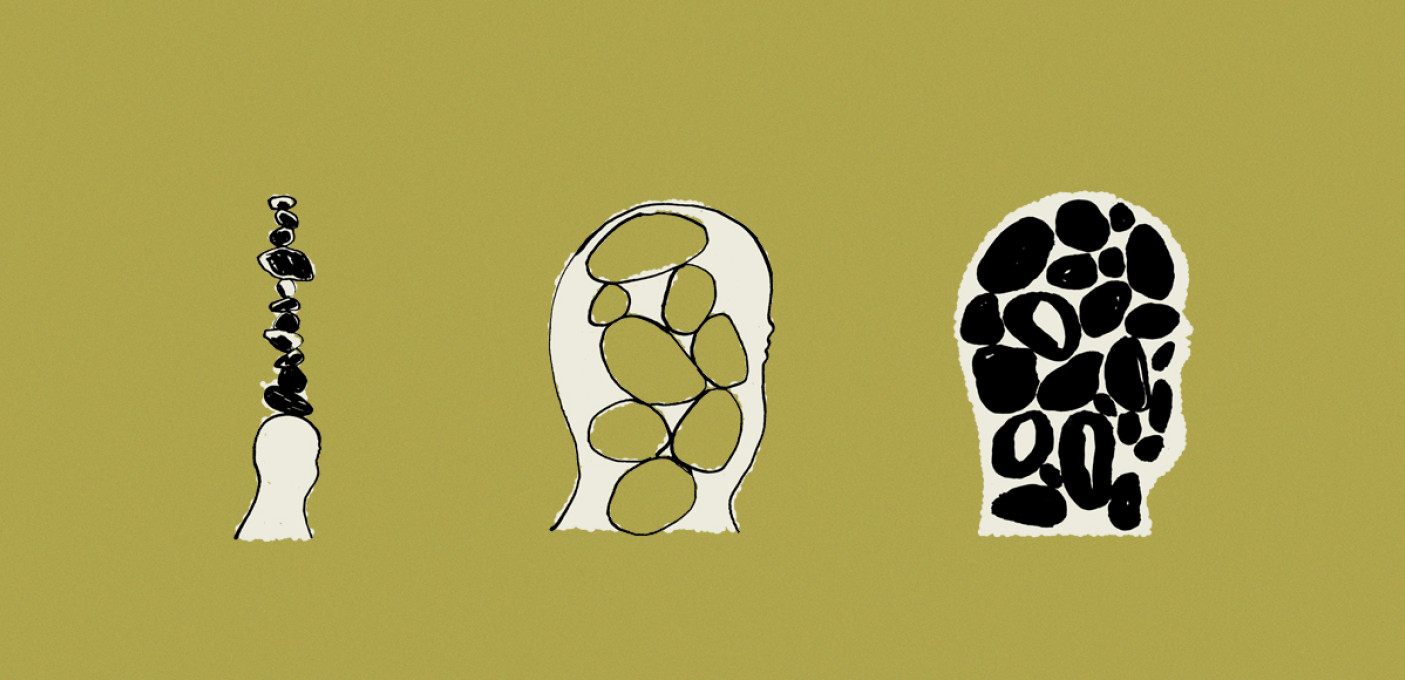 Your sounding board in dark days.
We Should Talk
Your mental health is vital, and yet it is difficult to talk about. No matter how open you are in your lyrics, how exposed you give yourself on stage or how exciting your life as a musician looks like. We understand you and want to do something about it. Three psychologists or therapists with experience in the music industry are ready to talk to you. Do you not feel good about yourself? Is your musical motivation in demand, do you need perspective or are you looking for a sounding board? With We Should Talk we make psychological help accessible at a reduced rate within the music sector.
In order to be able to follow up the registrations quickly, we focus these one-on-one sessions specifically on musicians (m/f/x).
Do you also have something and do you need a conversation? You can also talk about it via Tele-onthaal, Awel, CAW or Zelfmoordlijn.
The psychologists
Tom Hannes
When he is not on stage himself, Tom Hannes works in his conversation practice. He combines his experience from the cultural sector with Zen Buddhism, which he has been practicing intensively for almost 25 years. He also writes books on the subject, publishes in De Standaard and Knack, among others, and works part-time as a philosophical researcher at the Technical University of Eindhoven.
Michaël Verschaeve
Michaël Verschaeve was the drummer for 16 years with The Van Jets, the band he founded together with his brother Johannes. While their musical careers gained momentum and The Van Jets flattened the festival meadows, Michaël obtained his Masters in Clinical Psychology. In the meantime, he is a clinical psychologist, his main profession, and he has studied sports and performance psychology and he also helps athletes and musicians.
Eef Lommelen
Eef Lommelen is a sexologist and solution-oriented cognitive and systemic therapist, or in short: Eef has a heart for people and the interpersonal. She knows what it feels like to struggle with the here and now, and is happy to offer perspective for tomorrow. She has worked in health care for seven years, as a psychosocial counselor and therapeutic assistant, and also has her own practice. She is also the driving force behind - when that was still hip - a number of pop-up therapy projects. And here too she pops up, especially for Trix ... and for you!
/ Artwork by Sadrie Alves ♡