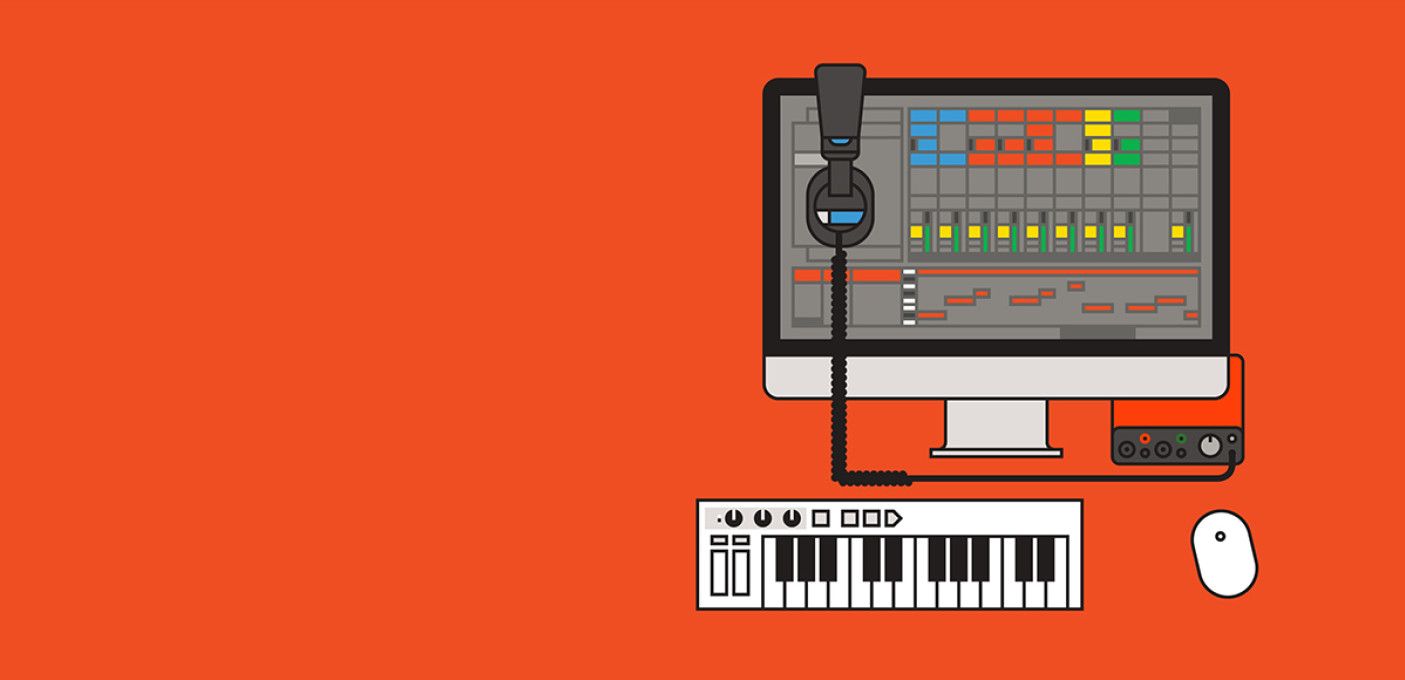 Learn how to professionally mix your recordings using just your computer.

More and more musicians, producers and sound engineers only use their computers to record and mix tracks. You will learn exactly how this works in this workshop!

Much new audio software is just as powerful or even more powerful than many analog outboard equipment. Just think of the awesome plugins from UAD, Waves, Soundtoys, Slate Digital and many other software makers. The latest generation of computers, DAWs (Digital Audio Workstations) and audio interfaces have also become so strong that a large analog table is gradually becoming redundant. In this masterclass, Aram Abgaryan (KRANKk, Martha Da'Ro, Fifty Hertz, DVTCH NORRIS, ... ) explains how you can professionally mix your recordings using only your computer. Both technical aspects (timing issues, gain staging, trimming, templates,...) and creative topics (EQ, compression, reverb, delay,...) are discussed.

- Gain Staging, Phase and Headroom.
- Cleaning up your tracks
- 3D panning
- (Dynamic) EQ vs Analog Emulations
- Compression: Digital, Analog emulations, Multiband.
- Sidechaining, Frequency Overlap
- Texture: Distortion, Saturation, Tape, Layering
- Reverb: Convolution vs Digital
- Working with groups and sends
- Vocal Chain | Live Drums vs Programmed Drums |
- Your own mix identity: Mellow, Mean or Clean
PRACTICAL INFO
For whom? Anyone who is older that 15 years. You need knowledge about the subject beforehand.
When? On Monday 7, 14, 21 and 28 March, from 19h30 to 22h30.
Where? In the basement of Trix. Come say hi at our Café and we will show you the way.
Teacher? Aram Abgaryan (KRANKk, Martha Da'Ro, Fifty Hertz, DVTCH NORRIS, ... )
Price? €100 (service fees included)
15% discount if you are younger than 26 years old.
We offer concession spots to anyone in need of them.
Please send an email to melissa@trixonline.be.
! Please note that this course is given in Dutch.

This course will take place in a small group of about 9 people.
Trix strives to be an inclusive place where there is absolutely no room for any form of hate or discrimination.
/ Artwork by Vincent Fourrel ♡