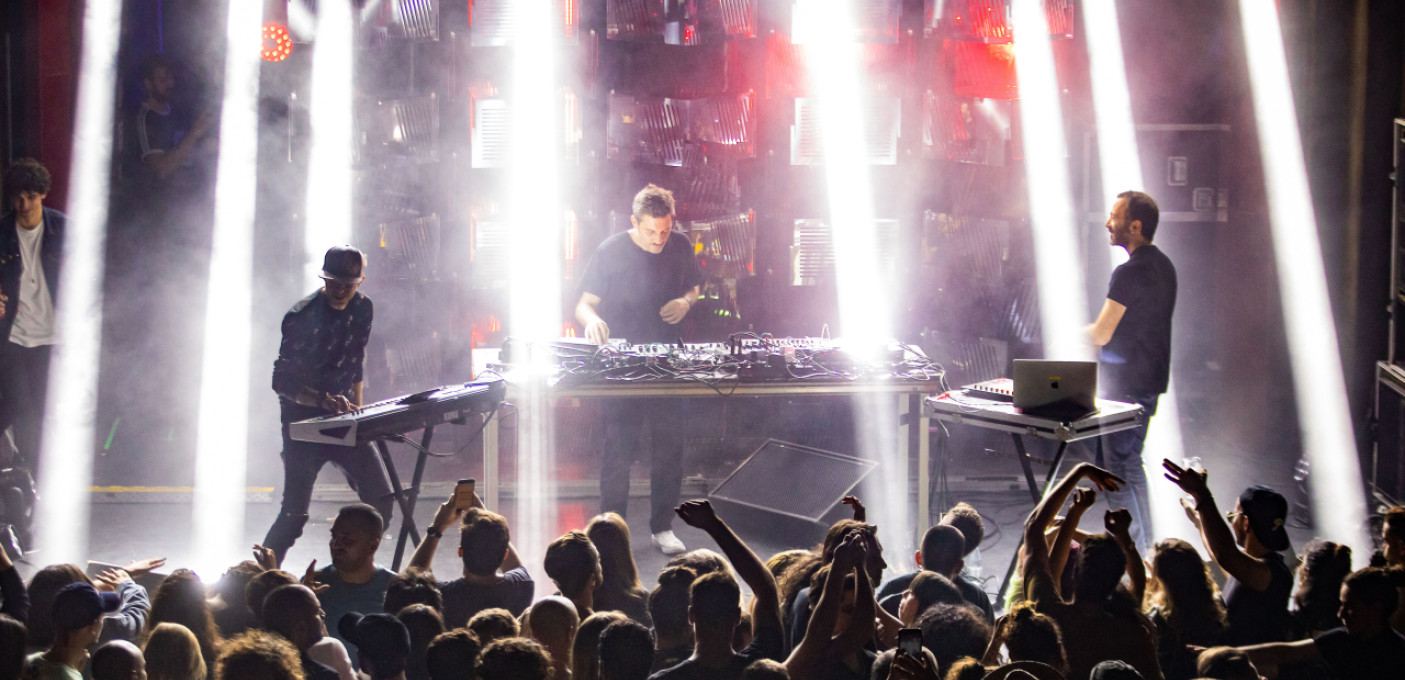 Their mix of sharp Western electronic music and Eastern sounds set the whole world on fire.
For fans of
Flavien Berger / Agar Agar / Omar Souleyman / Ammar808
Glitter55
The Moroccan DJ known as GLITTER55 (Manar Fegrouch as real name) started shining when she arrived in Paris at the age of 24. Her performance at Transmusicales de Rennes in 2018 push the young artist forwards into the electronic world from her session for Boiler Room at Festival Le Bon Air in Marseille to major festivals like Nuits Sonores or We Love Green. In 2021/ 2022 she has appeared on two Arte Live formats and a HÖR Radio session.

Now GLITTER55 is continuing her journey into some of the most demanding clubs such as La Machine du Moulin Rouge (Paris), Le Sucre (Lyon) but also in Geneva, Berlin, London, Amsterdam... and obviously in her homeland, Morocco. She's also started her own residency called FISSA in Paris..
In 2022, GLITTER55 was selected as pupil artist on platform WE ARE EUROPE. In 2022 she has joined KEYCHANGE broadcast.

There she can keep on refining her sound between the music of the western world and the futurism of techno. In 2020 she has started to release tracks : firstly a few vocal featurings (w. Bawrut, Malcolm, Sebastien Forrester...) released in 2020/2021. GLITTER55 is now ready to spread her own breaking borders tracks, coproduced with fellows Cheb Runner and DeGrandi. It would be revealed at fall.
Read More