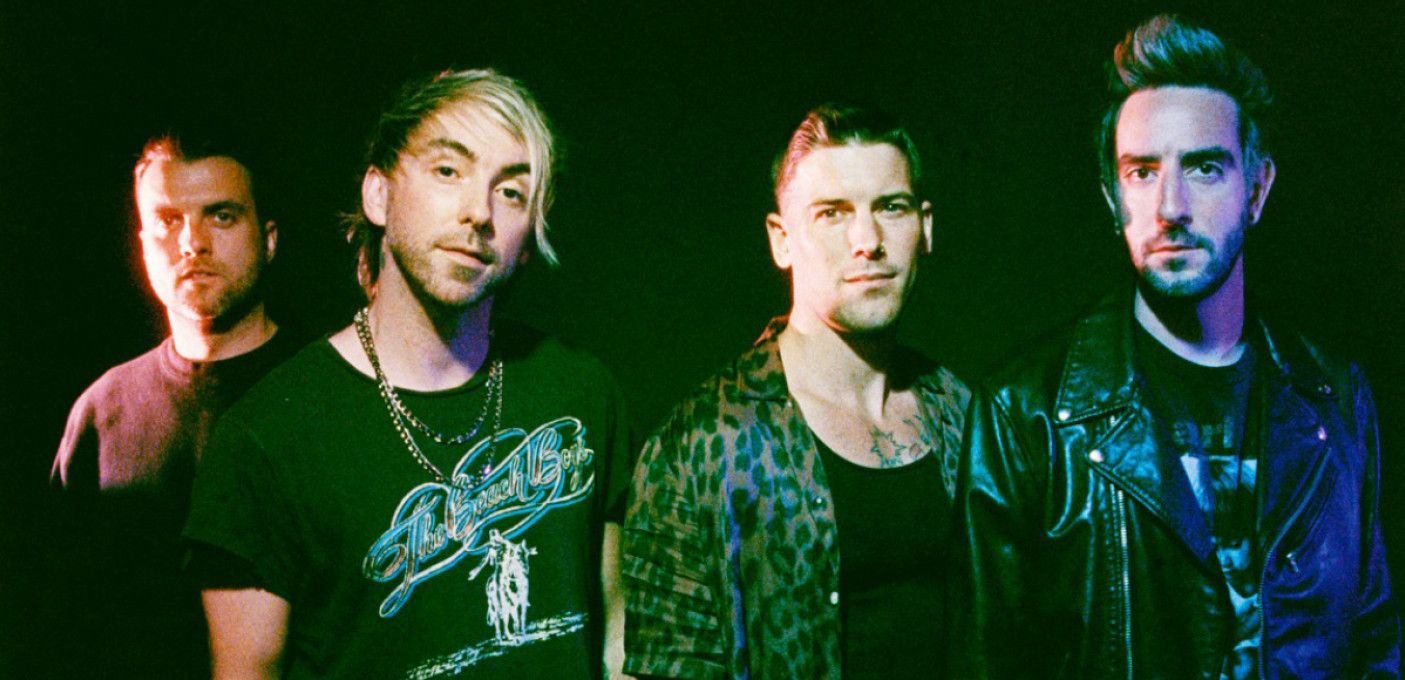 Straight-forward pop punk with catchy choruses that set all halls and festivals ablaze.

TIMING
/ 19u00: doors
/ 19u15 - 19u45: Games We Play
/ 20u00 - 20u30: Lauren Hibberd
/ 21u00 - 22u30: All Time Low
For fans of
Mayday Parade, Yellowcard, The All-American Rejects, Neck Deep
All Time Low
The American pop rockers of All Time Low return to our country for the first time since 2015! With new single "Sleepwalking" under our arms and a recently announced – already memorable – show at the iconic OVO Arena in Wembley, we are looking forward to an evening full of anthems.
Over the years, All Time Low undeniably conquered a place in the pop, punk and rock culture. The Maryland quartet – consisting of Alex Gaskarth (vocals, guitar), Jack Barakat (guitar, backing vocals), Zack Merrick (bass, backing vocals) and Rian Dawson (drums, percussion) – has previously been at the top of the American charts. charts and sold out multiple arenas worldwide. No fewer than five consecutive albums made it to the top ten of the Billboard Top 200, and the album So Wrong, It's Right was named one of the "50 Greatest Pop Punk Albums," according to Rolling Stone. In 2020 they reached a new high with long player 'Wake Up, Sunshine' - including single "Monsters" featuring blackbear, their biggest hit to date. "Monsters" spent 18 weeks at #1 on the Billboard Alternative Airplay Chart, catapulting it to the longest-recorded #1 ever in the modern rock genre. With "Sleepwalking" All Time Low is entering a new era, which can be seen live on the stage of Trix in Antwerp.
Read More
Lauran Hibberd
She calls herself garageband superstar and she releases poprock banger after poprock banger. Lauren Hibberd is unstoppable. Her music instantly catapults you to the 90s and then it instantly gets you dancing. Her first full length album "Garageband Superstar" was released in 2022 and is packed with danceable guitar tracks.
Read More
games we play
Games We Play is the unapologetic, in-your-face pop punk band that sneaks up on you and quickly becomes the artist that takes over your daily playlist. This band's punchy guitar riffs and stunning vocals make you want to flip a desk, quit your day job, and start a new life. No really, their music is that good... you have been warned.
Read More