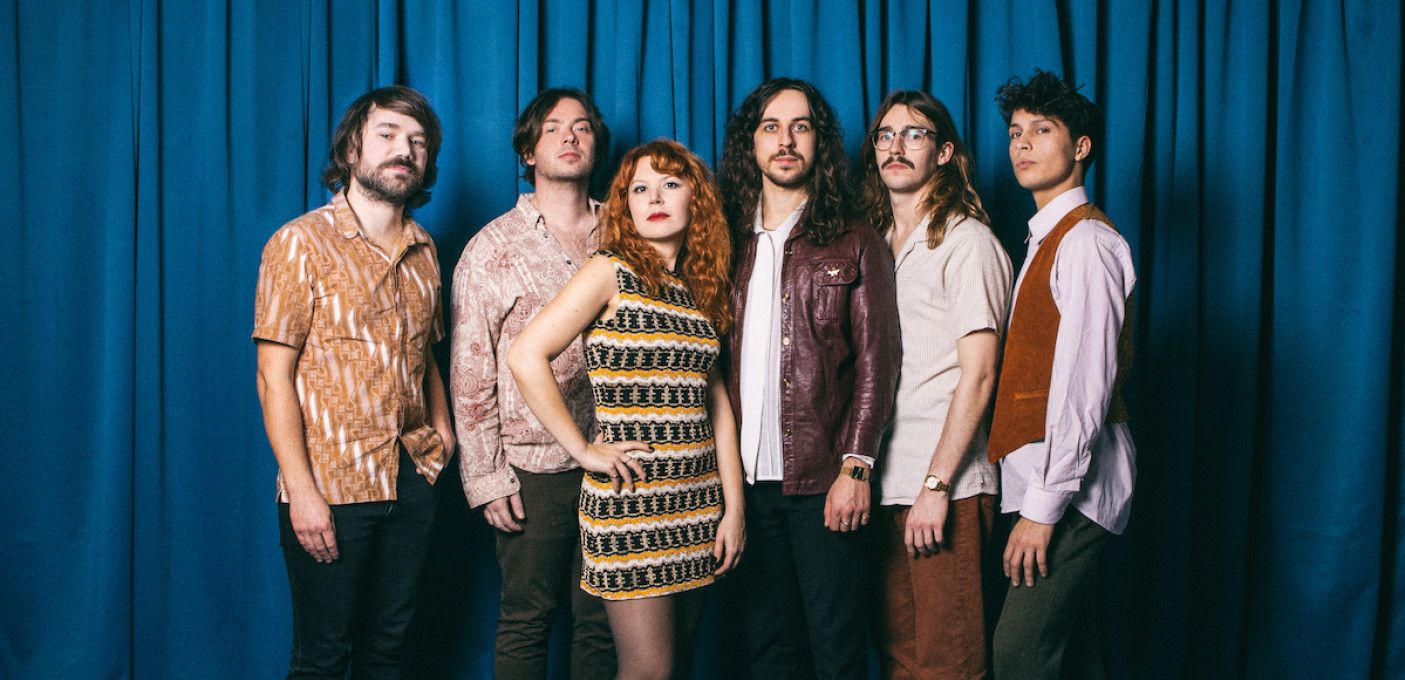 Altın Gün biedt een opwindende mix van Turkse folk, psychedelica, funk en rock.

/ TIMETABLE
- 7.30 pm: doors open
- 8.00 pm - 8.30 pm: Asa Moto
- 9.00 pm - 10.30 pm: Altın Gün
- 10.30 pm - ... u... : Aso Asin (Afterparty @ Trix Café)
For fans of
Yin Yin / Barış Manço / Khruangbin / Cem Karaca / El Michels Affair
Altin Gün
Altın Gün is a Dutch-Turkish psych folk band based in Amsterdam, The Netherlands. They mostly revive Turkish folk, psychedelia, funk and rock repertoire of the 1970s. After performing in Istanbul with Jacco Gardner, bassist Jasper Verhulst became fascinated by the Turkish sound of the 70s. At that time, artists like Selda, Barış Manço and Erkin Koray combined traditional music with western rock influences. Along with bandmates Ben Rider (guitar) and Nic Mauskovic (drums), Verhulst searched for Turkish musicians to revive this sound. They found Merve Dasdemir (vocals) and Erdinc Yildiz Ecevit (vocals, saz, keys) through Facebook. Jungle by Night's energetic percussionist Gino Groeneveld joined the group and the band was complete. Altın Gün play songs from the aforementioned artists from the 70's and their lesser-known contemporaries and also make their own arrangements of Turkish traditionals. This way different worlds meet and form a refreshing danceable sound.
Read More
Asa Moto (Live)
Anyone who can call Soulwax's DEEWEE studios their second home is in good form. Asa Moto first appeared at DEEWEE in 2016 and quickly became one of the showpieces of the stable.
They regularly tour with the Dewaeles, occasionally host a wonderfully eclectic radio show on Kiosk and wonderfully found time to (co-)produce the albums 'Yol' and 'Âlem' by Altïn Gun. With that same eye for precision they also put together their live show, where you get their unmistakable body music fired at you.
Read More