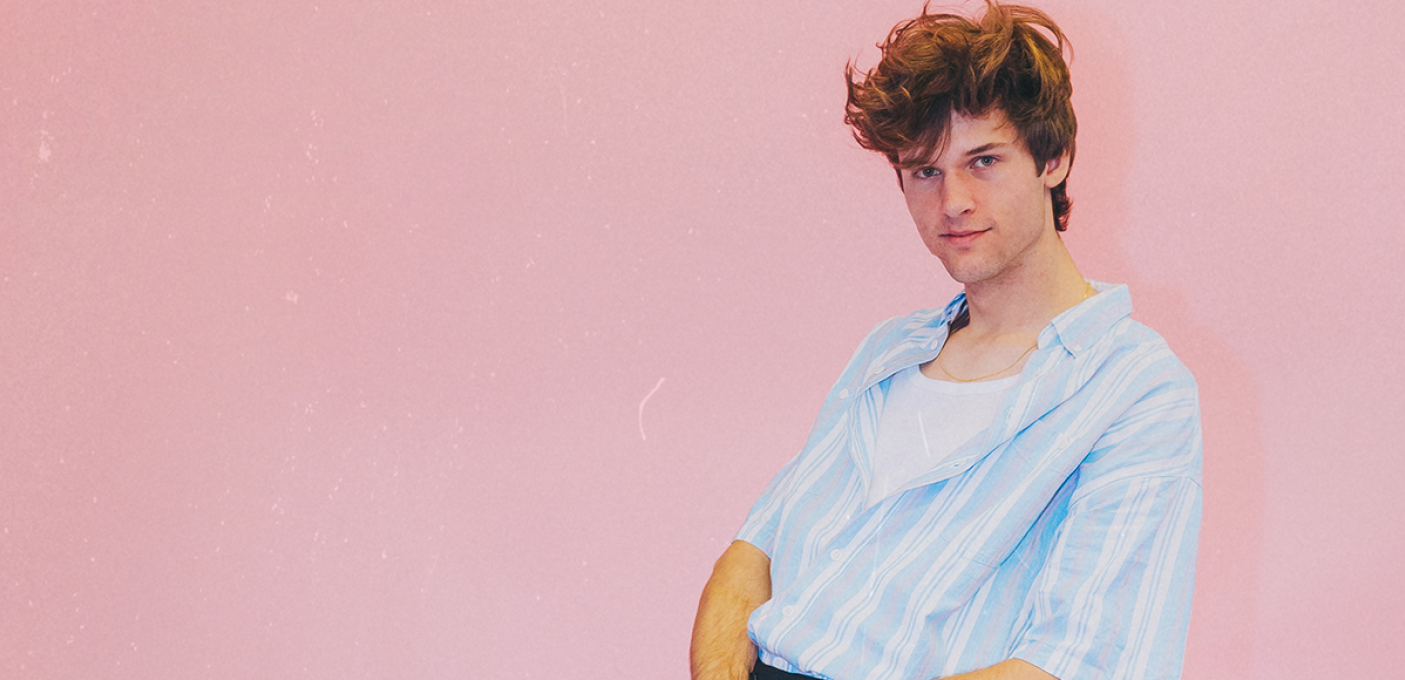 The Netherlands' indie-pop promise went viral, dropped its long-awaited album and now extends his tour. A trajectory to be jealous of!

TIMETABLE
/ 7.30 pm: doors open
/ 8.00 pm - 8.30 pm: Oski
/ 9.00 pm - 10.30 pm: Blanks
For fans of
Froukje / The Driver Era / Valley / david hugo
Blanks
Because Blanks sold out all his shows in 2021, Blanks will extend his Nothing Lasts Forever And That's OK EU tour with 18 shows in May and June 2022. During this tour he will surprise his fans with his old and new songs. This will be Blanks' biggest tour so far. With his enthusiastic songs like What You Do To Me and Never Have I Ever, and his emotional songs like I'm Sorry Blanks will be able to show his diverse musical pallet on stages around Europe. Ticket sale starts on Friday, November 5.
Remember the song that played during that amazing summer with your friends? And the happy but melancholic way it makes you feel now? That's what Blanks wants with his music. And with his debut album 'Nothing Lasts Forever, And That's OK' which is set for release on October 29th, he's ready to make you feel just that.
Starting out as a bedroom producer at his parental home, the 24-year-old songwriter is already the most promising indie-pop artist from the Netherlands. Traveling the world as the "overexcited music boy" he is, not even a pandemic could bring down his spirit. Blanks stayed optimistic as always and immediately wrote and released an uplifting quarantine song with quirky dance moves on top. He's always looking for ways to connect with his fans and thanks to social media they are more engaged than ever! That makes Blanks part of the next wave of artists like Conan Grey, Troye Sivan, and Shawn Mendes., who were able to receive mainstream success thanks to their highly engaged online fanbases.
While playing around on Instagram, Blanks frequently asks his followers to contribute ideas during his songwriting process, resulting in instant bops like 'Wave', 'Bittersweet' and 'Higher'. His YouTube channel "Music by Blanks" currently has over 1.3 million subscribers and expresses his unlimited love for music, e.g., during his "Blanks Invites" series which led to studio collaborations with Alfie Templeman, Dayglow, San Holo, and Sheppard.
Read More
OSKI
Rising star OSKI is gearing up for an amazing ride. The 19-year-old artist released his first singles in 2019 and has since then evolved from a young kid with big dreams to a mature pop-rap artist with a clear vision. OSKI distinguishes himself in the pop landscape by crafting an addictive self-produced sound. With almost two million streams on Spotify alone, his first steps as a recording artist didn't pass unnoticed by the radio and media. While he previously worked as an independent artist, he signed to Sony Music in 2021 and is ready to unveil his debut album under their wings.
At the age of 9, OSKI started producing dance music, influenced by icons like Avicii and Skrillex. Over the years he started combining elements from hip hop, R&B, and electro pop into his productions, inspired by new musical heroes such as Tyler the Creator, The Weeknd and Brockhampton. Intrigued by their approach to music, he took a new turn in his career.
The tone for an (inter)national career has been set with Sony Music debut single 'Falling'. With his EP 'My Apologies for Falling in Love' and latest single "insecure" OSKI goes one step further and goes after his ambitions to the fullest: to have his music heard by fans across the globe.
Read More