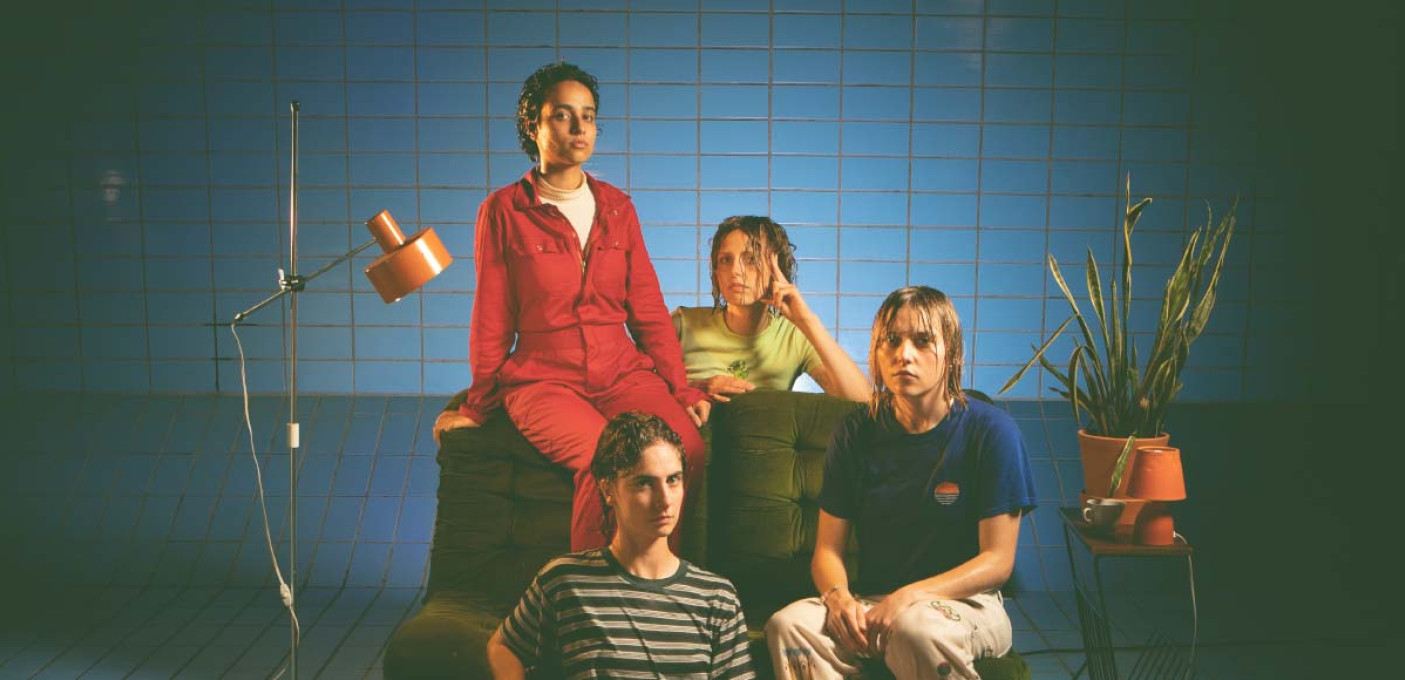 Soft indie folk and carved 90s guitars, soaked in broken hearts, break-ups and fleeting crushes. First EP: Junkyard.

TIMING
/ 19u30: doors
/ 20u15 - 20u45: TJE
/ 21u15 - 22u00: Bluai

For fans of
Skullcrusher, Julia Jacklin, Haim
BLUAI
BLUAI, the first band to win all three (!) of the country's most prestigious music competitions in one year. With a statue of Sound Track, De Nieuwe Lichting and Humo's Rock Rally on the mantelpiece, the world is at BLUAI's feet.
What started as Catherine Smet's intimate bedroom project (voice, guitar), quickly grew into a full-fledged band with Caitlin Talbut on bass and Mo Govaerts on drums. After the recording of the EP, guitarist Amina Parago took over from Ilayda Cicek (Ila).
Now they are there with their first EP Junkyard. Junkyard's sound originates from the need to keep it simple and to translate an authentic live sound into an EP. The songs float between soft indie folk and cutting 90s guitars. They are drenched in hopeful melancholy from broken hearts, road trips to break-ups and fleeting crushes. Influences such as Skullcrusher, Julia Jacklin and Haim are not far to seek.
Read More