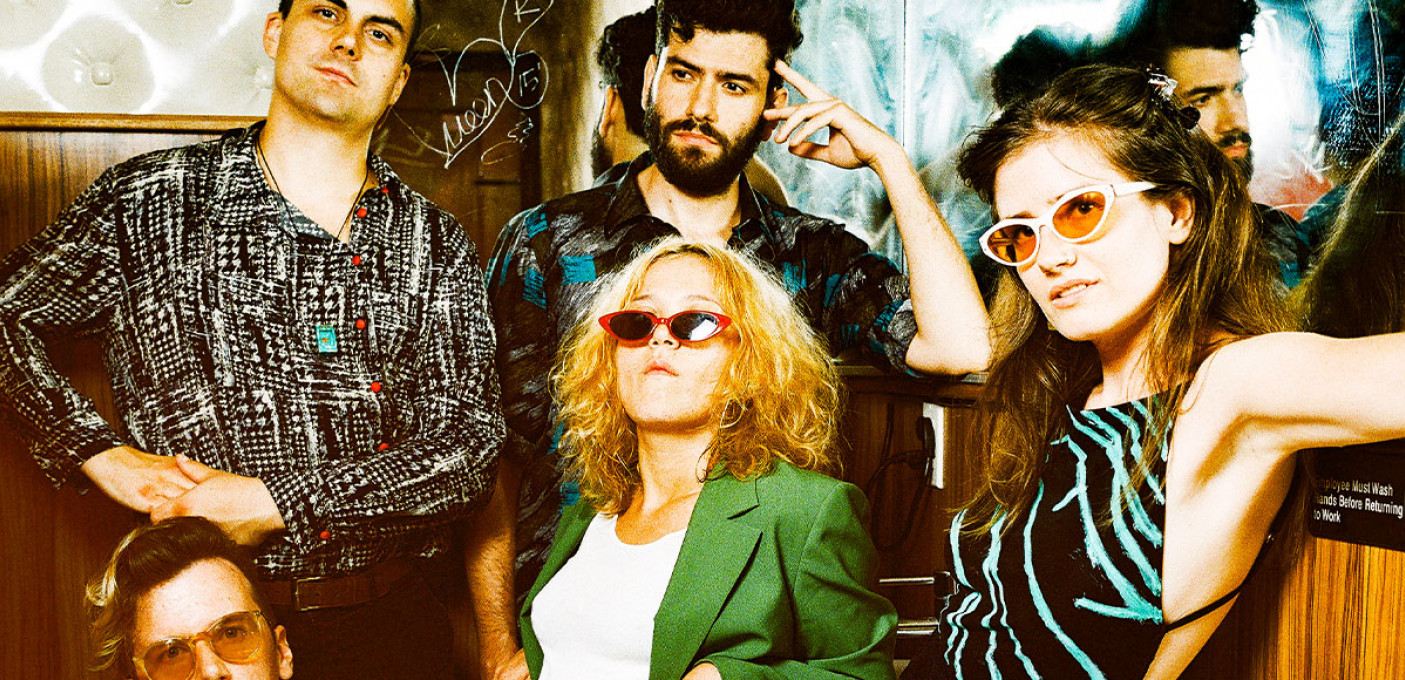 Artpunk from New York. New album: Broken Equipment

TIMETABLE
/ 7.30 pm: doors open
/ 8.15 pm - 8.45 pm: The Homesick
/ 9.15 pm - 10.30 pm: Bodega
For fans of
Shame, Warmduscher, Yard Act, Fat White Family, Drahla, The Murder Capital
Bodega
BODEGA's new album was inspired by a book club. In the early months of 2020, the Brooklyn art-punk incendiaries gathered together with close friends to study the works of a wide range of philosophers. Passionate debates lasting long into the night became a regular occurrence, motivating the band to become as ideologically unified as the weighty tomes they were reading. Broken Equipment is BODEGA's attempt to interrogate the external factors that make them who they are, propelling existential quandaries with tongue-in-cheek humour, highly personal lyrics, and irresistible grooves.
Read More
The Homesick
It's early 2020 when the playful noisepop trio The Homesick is set to release its criticaly acclaimed SubPop-debut 'The Big Exercise'. Things are looking bright for the band as they plan to tour the US for the upcoming summer. From a small town up north in the Netherlands to Seattle: it reads like a boy's book, but like so many others, The Homesick now also has to start a new chapter without properly closing this one.
Quirky as she is, 18 months later The Homesick reinvented herself. Gone are the bass and the guitar: Elias Elgersma and Jaap van der Velde now each use a container of samples, keys, loops and cassettes full of recorded sounds. Together with the industrial driving drums of Erik Woudwijk it is playful and noisy as always. Unmistakably The Homesick and at the same time like you've never heard them before.
Read More