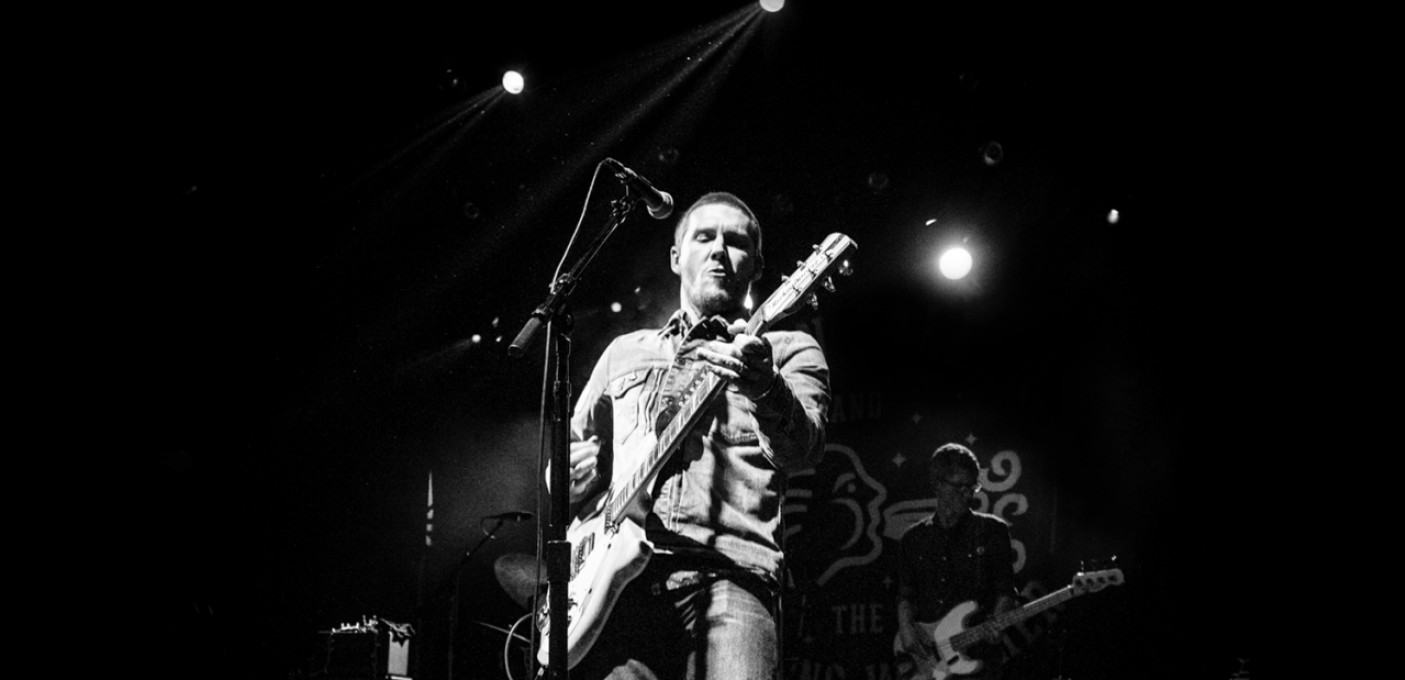 The frontman of The Gaslight Anthem is back with new album Local Honey.

TIMETABLE
/ 6:30 pm: doors open
/ 7:15 pm - 7:45 pm: Jesse Malin
/ 8:00 pm - 8:30 pm: Chris Farren
/ 9:00 pm - 10:30 pm: Brian Fallon & The Howling Weather
For fans of
The Gaslight Athem, Bruce Sprinsteen, Frank Turner, Craig Finn, Waxahatchee, Bright Eyes
Brian Fallon and The Howling Weather
Brian Fallon (born January 28, 1980) is an American musician. Fallon is one of the founding members of the band The Gaslight Anthem. He plays guitar, provides lead vocals and is the main songwriter for the band. He has also worked on a side project called The Horrible Crowes with The Gaslight Anthem guitar technician, Ian Perkins.
Read More
Jesse Malin
Jesse Malin (born January 1968 in New York City) is an American singer-songwriter who started his performing career at the age of 12 in the 1980s in the New York hardcore band Heart Attack. After that Malin was the original frontman for the 90's punk/hard rock band D Generation. After that band broke up in 1999, Malin formed the alt. rock band Bellvue before he began to work on solo material. Malin's solo songs have displayed such influences as Paul Westerberg, Bruce Springsteen, and Neil Young. In 2010, he formed a band called Jesse Malin & the St. Mark's Social and later the same year released as single as a member of Rodeo Queens. In going solo, Ryan Adams, an old friend, was impressed by Malin's songs and offered to produce a record for him, in spite of having never done it before. Malin's debut, "The Fine Art of Self Destruction," was made in just under a week, and was released in January, 2003. He toured both the US and the UK in support of the album. Malin's follow-up, "The Heat," was released in June, 2004. He released his third solo album, "Glitter in the Gutter," in March, 2007. In 2010, Malin formed a band called Jesse Malin & the St. Mark's Social and released an album called Love It To Life; the title comes from a quote by Joe Strummer (the title was previously used on a 2007 UK release of live material on the One Little Indian label.) Featuring a more rockier approach, the album's first single was "Burning The Bowery" and next single was "All The Way From Moscow." Love It To Life was referred to as "the best album of his career" by Paste Magazine. In December 2010, Malin, along members of Green Day, formed the band 'Rodeo Queens'. They released one song, along with a video, called 'Depression Times'. D Generation reunited in 2011 and continue to play live. In 2019, Jesse Malin released the critically acclaimed album "Sunset Kids," in collaboration with American roots icon Lucinda Williams and Billie Joe Armstrong of Green Day.
Read more on Last.fm. User-contributed text is available under the Creative Commons By-SA License; additional terms may apply.
Read More
Chris Farren
Chris Farren is the guitarist and vocalist for Naples, Florida beach punk band Fake Problems and 1/2 of the power-pop duo Antarctigo Vespucci with Jeff Rosenstock of Bomb The Music Industry! Chris Farren will be the first to tell you he's a "musician's musician" although he's not really sure what that means. Maybe it means that the Florida-based musician has been grinding it out for over a decade, making endless friends along the way. The charismatic frontman of the Naples band Fake Problems has toured with everyone from Against Me! to The Gaslight Anthem to Say Anything. But as Fake Problems has been eerily quiet since the release of their full-length, 2010's Real Ghosts Caught on Tape, Farren has been branching out and dipping his toes into other waters. He recently unveiled his two-man project with Bomb the Music Industry!'s Jeff Rosenstock called Antarctigo Vespucci, a refreshingly unpretentious pop machine. He's also been stripping things down and experimenting with solo material. Farren recently released a split EP with Grey Gordon, Ducks Fly Together. Without the comfort of a backing band, the self-made Verified Twitter user is seeing how far he can get on his own, with nothing but a ton of inspiration and a good reputation. After all, Chris Farren is a musician's musician. Ask anyone, just not him.
Read more on Last.fm. User-contributed text is available under the Creative Commons By-SA License; additional terms may apply.
Read More