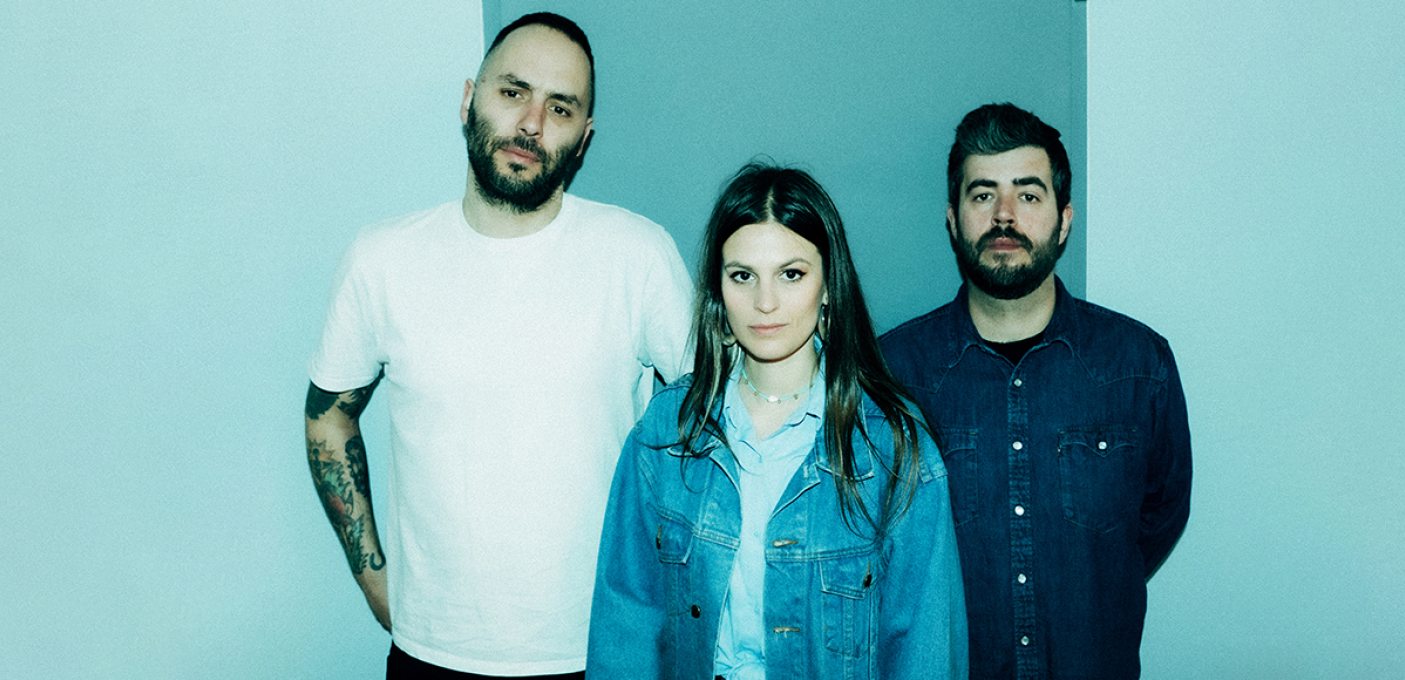 Belgian powertrio ready to blow you away

TIMETABLE
/ 7.30 pm: doors open
/ 8.15 pm - 8.45 pm: Ronker
/ 9.15 pm - 10.30 pm: Brutus
/ 10.30 pm - 11.15 pm: No Prisoners (aftershow @ Trix Café)
For fans of
STAKE / Cult Of Luna / Cave in
BRUTUS
Stefanie, Stijn and Peter teamed up to start Brutus in 2013. They all met while playing in different bands from the same region of Leuven (Belgium). In merging their different ideas and musical tastes they have formed a strong union, both musically and personally.
Drummer vocalist Stefanie mixes black-metal blast beats with math-rock flourishes whilst belting out the most impassioned vocals, shifting from deceptively melodic to out-right larynx-punishing in the blink of an eye. Guitarist Stijn Vanhoegaerden takes ethereal post-rock tones to hardcore punk levels of speed and energy aside Peter Mulders powerful sub-frequency shifts. It's the way in which the band mixes post-rock construction, metal dynamics with hardcore energy and prog rock all the while lacing it with pure pop melodies that make Brutus' sound so unique and all their own.
Brutus' debut album BURST (2017) was released by Hassle Records in UK and Europe, and then later by Sargent House for USA and the rest of the World. In 2017- 2018 they have toured extensively all over Europe, playing many large festivals as well as direct support to Russian Circles, Thrice and Chelsea Wolfe on their European tours.
With a new album slated for release in early 2019, they are ready for more. Trouble comes in threes, so does Brutus.
Read More
Ronker
RONKER is dripping with sweat and nineties guitar riffs. Their music straight up punches you in the face. Life is complicated enough as is, so RONKER looks for simplicity. With one foot in the ramblings of the nineties and another in the echos of the eighties, the band consciously balances between extremes. Blackened post-punk gaze for Nine Inch Nails fans, or indie metal? Whatever it might be RONKER mainly is a band you have to experience live. Loads of sweat, no bullshit.
Read More