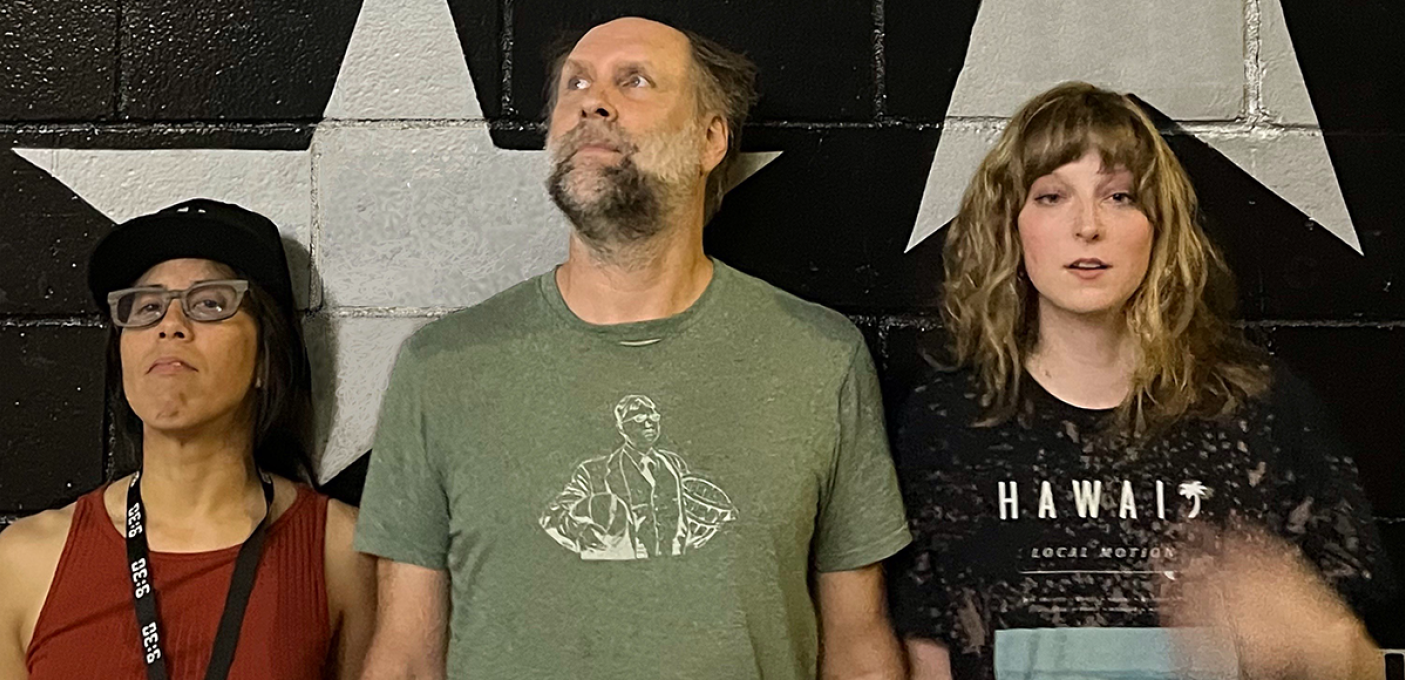 True legends of the American alternative rock scene.

Before and after the concert, Dj Pi Nuts aka Pater Vleugels (Buffoon, Third Kind, The Concerned Consumers), spins some records.

TIMING
/ 19u00: doors
/ 19u45 - 20u30: The French Tips
/ 21u00 - 22u30: Built To Spill
For fans of
Pavement / Grandaddy / Guided by Voices / Sebadoh
Built To Spill
Built to Spill is an indie rock band based in Boise, Idaho, United States. The band is best known for its catchy guitar hooks and the unique voice of frontman Doug Martsch. Former Treepeople frontman Doug Martsch formed Built to Spill in 1992 with Brett Netson and Ralf Youtz as the band's original members. In an interview with Spin magazine, Martsch stated that he intended to change the band's lineup for every album, with Martsch being the only permanent member.
Read more about Built to Spill on Last.fm. User-contributed text is available under the Creative Commons By-SA License and may also be available under the GNU FDL.
Read More
The French Tips
The French Tips are three women playing dance-punk bangers in Boise, Idaho. What began as an avenue for releasing pent up rage through music has evolved into a refuge from the personal and collective challenges of being a human over the past five years. The French Tips fuel their sound with an abundance of influences. Punk rock, post punk, disco, dance, pop, funk, surf, and doo wop are infused into the rock sound they have honed over two albums, 2019's It's the Tips and 2022's All the Rage. Released in 2019, It's the Tips is an eight song ripper with heavy hooks and fevered dance beats that drive songs aching with righteous rage. A veritable feast of fourth wave feminist anthems, punk rock bangers and surfy love songs. The year of its release, It's the Tips was the most played record on Boise community radio station KRBX. Their sophomore album released May 2022, features a gaudy pink cake brought to life by the talented Boise cake artist Sugar Librarian on its cover, All the Rage is a fire starter wrapped in pink cream. The record is a multicourse meal with pulsing dance beats, heavy guitar riffage and the nimble interweaving vocals of the three musicians.
Read More