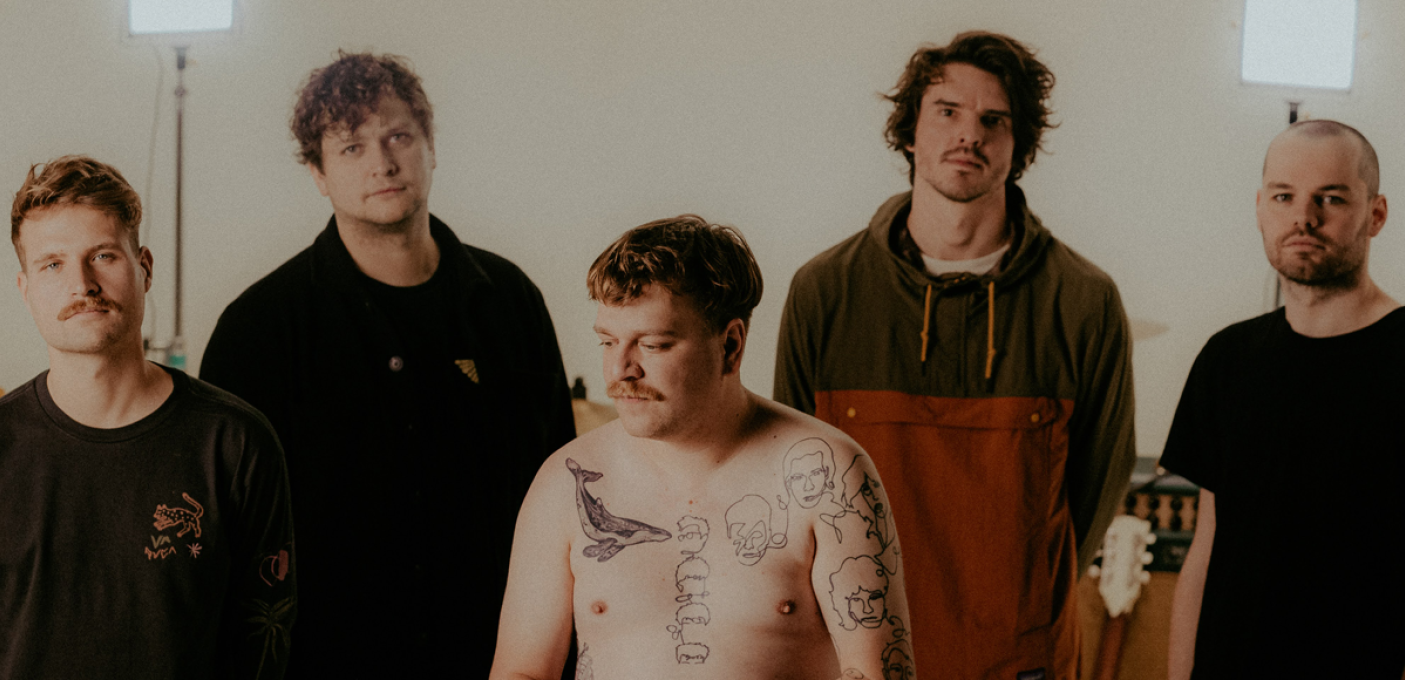 Captain Kaiser presents their brand new album 'Rhyme & Reason' and invite the Dutch punk gods of Tusky.
For fans of
Steele Justice / The Priceduifkes / CRACKUPS
Captain Kaiser
Five unshaven but otherwise clean-cut young men from the Kempen region. Captain Kaiser debuted in 2018 with Dog Days On Deck, a record that went through the Kempen punk scene like an express train. With shows at Sjock, Clamotte Rock, Retie Rock & Breda Barst, among others, it's time for something new. In the local pub The Drovers Inn, these Kempeners found a solution: a new record with the same name as the pub they hang out in! Captain Kaiser balances on the border between punk, garage rock and post-punk, making their first single 'Moscow Mule' a must listen for any guitar lover."
Apart from all the viral woes, Captain Kaiser have had a fine 2021. Single Moscow Mule could be heard regularly on Studio Brussels this summer, and successor Hotel Room was also well picked up by the likes of Dancing Bears and Knack Focus. And then Michèle Cuvelier herself asked if Captain Kaiser would make an anthem for her Morning Show on StuBru. Meanwhile, the band also took a prominent role in a De Morgen article on the need for small venues and their new single 'Post Gig Depression' was released via a premiere at Knack Focus.
Read More
STEVE
STEVE manages to combine the typical punk, hiphop and noise sounds into playful tracks. The three headed band introduces you to a lively soundscape and opens the door to an insane world. In this world there's nothing but droning synths, crushing riffs and freaky vocals. After shaking up the Belgian live scene, they now released their first single "No Hands".
Read More
Mil Kink (dj)
Think you can't dance to loud guitars? Mil Kink will make you think again.
Producer and Musician Glenn Engelen takes on his Mil Kink alter ego and takes to the decks. During his time at the Koninklijk Conservatorium Antwerpen he taught himself the ins and outs of DJ'ing. Now, with his love for guitars and his skills as a DJ he has the crowds dancing to well known tunes and lesser known bangers from local bands.
Read More