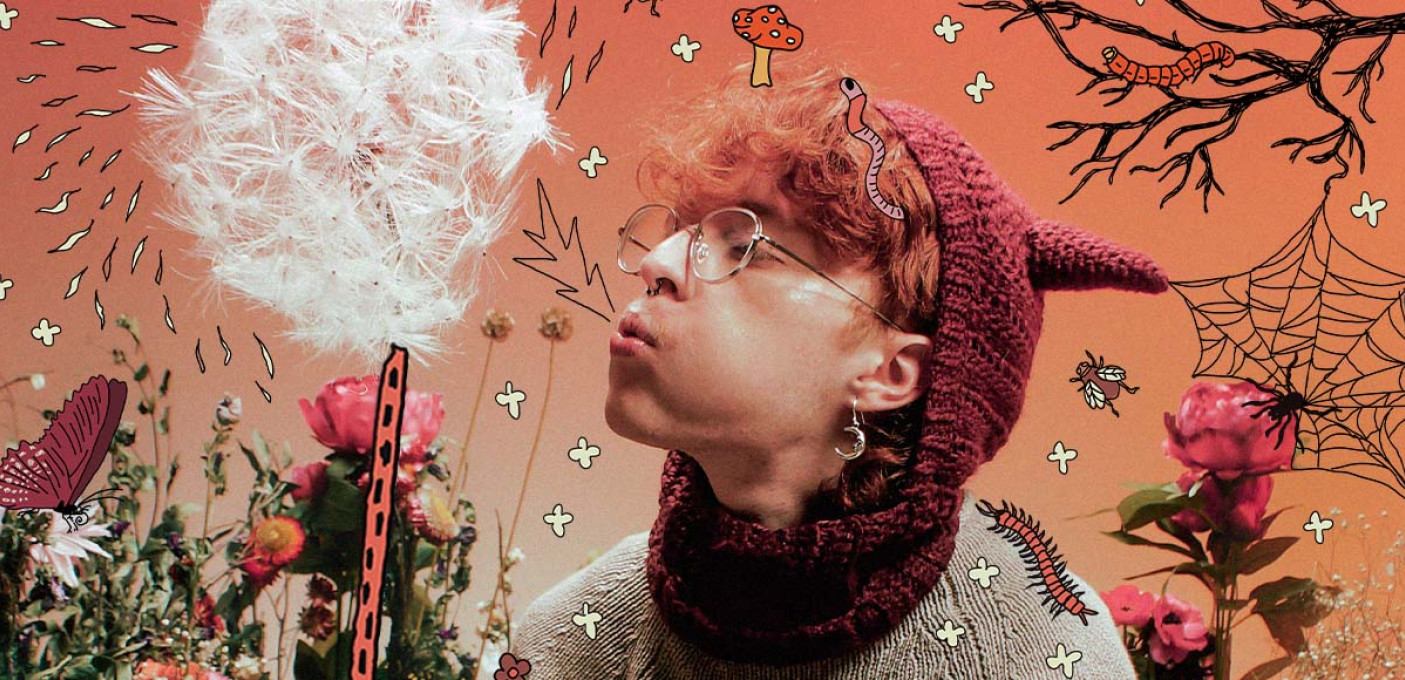 Bedroom pop sensation that sings about love, desire and loss in hectic times.
For fans of
girl in red, Ricky Montgomery, mxmtoon, Beach Bunny, Mother Mother
Cavetown
The son of a professional flautist and Cambridge University's director of music, Robin Skinner — who's performed under the name Cavetown since 2013 — has musical talent literally embedded in his DNA. At age 14, he started posting original songs and covers on YouTube alongside daily musings and behind-the-scenes vignettes, creating a barrier-free connection with his fans as they saw themselves in his music. His whole-hearted optimism and honest songwriting is reflected in effortless melodies about yearning to make sense of life. His devoted and ever-growing fanbase has built and nurtured their own underground grassroots community centered around his music. At sold-out shows around the world with multiple-night residencies in London, Los Angeles, and New York City, fans line up for hours ahead of shows, coordinating homemade art projects, and bringing their own kazoos to play along with him. It's an unbreakable, authentic bond made all the more moving by how organically it's developed over the years. In 2018, Cavetown self-released his full-length debut Lemon Boy, which saw breakout success with its title track that's racked up more than 16M Spotify streams. His most recent release, Animal Kingdom, is a digital mixtape series that features new songs, covers and re-imaginings of catalog material each month along with a song from a friend or peer that he's had a hand in creating. The new version, renamed "Home," showcases Robin's evolution as a singer and producer.
Read More