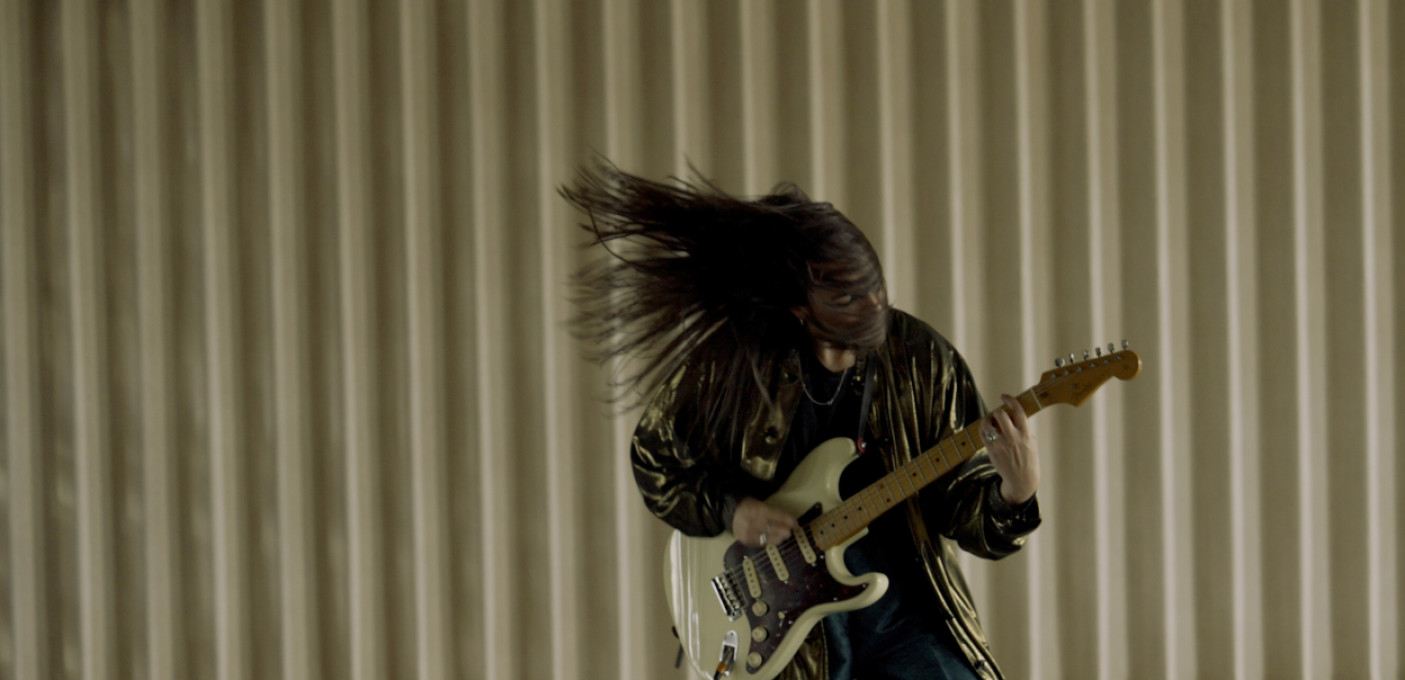 Echo Beatty presents her third full-length album!
Echo Beatty
Echo Beatty, alias Annelies Van Dinter, will present her new album 'Vision Glitch', out on Unday Records in March 2023. With a dazzling voice and distinct guitar playing, Echo Beatty's exquisite songwriting and performances ooze an urgency and intensity, grabbing the listener by the shoulders for a ride to exciting realms where reality and dreams collide. Echo Beatty plays with the tension between bold, gritty guitars and infectious melodies with dreamy layers, while conjuring up vast landscapes of feelings and the long winding roads cutting through them. 'Vision Glitch' is that kind of album that keeps you company for when you're going, going, gone.
Annelies Van Dinter started playing drums as a teenager in punk bands and never really lost that punk spirit. Growing up listening to Bob Dylan, Fleetwood Mac, Led Zeppelin, Jeff Buckley and Roadiohead she started writing songs and felt at a young age the road was her true home. And she's been around. Touring Europe and USA with different bands and as Echo Beatty. At first very DIY, copying CD's to sell her inventive home-recordings at small shows. With a music taste and influences that range from desert blues to experimental niche, alternative classics like Radiohead and classic story tellers like Nick Cave, Van Dinter always puts experiment and a dynamic synergy with the musicians she works with at a center. With true grit, she's weathered many storms, rode many waves and keeps on riding for more exciting musical plains.
Read More