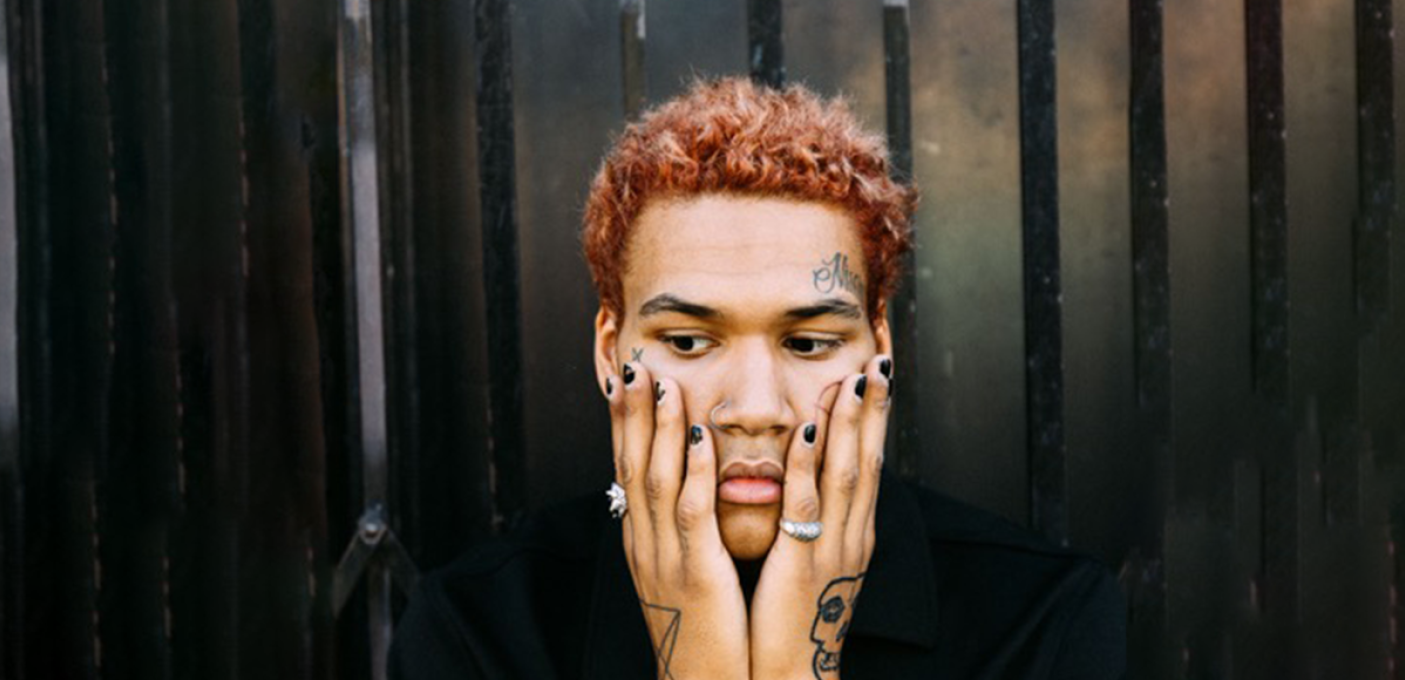 Brutally honest poppy indie from Canada

TIMING
/ 19h30: doors open
/ 20h15 - 20h45: Bløssom
/ 21h15 - 22h15: Ekkstacy
For fans of
Shrimp / surrenderdorothy / Vestron Vulture
EKKSTACY
For twenty-year-old EKKSTACY music is an outlet. Writing songs helps the young Canadian battle depression and anxiety. Already a fan of the SoundCloud rap that had blown up in his early teens, he now binged on moody indie rock with the same intensity, in his downtime between shifts at an Amazon warehouse. Working alone and teaching himself as he went, EKKSTACY channeled his musical obsessions and PTSD into songs with brutally honest lyrics about self-harm and sadness, and slate-grey production that recalls early-80s post-punk. When he began posting tracks like his breakthrough single "i walk this earth all by myself" to streaming services, he found an eager audience awaiting him. When a friend crunched the numbers and told EKKSTACY he was making enough money from Spotify to pay his rent, he quit his job the same day. Three short years later, EKKSTACY has amassed a growing cult following, and is poised to release his eagerly-anticipated second LP "Misery" which is sure to make it even bigger. On "Misery" the hooks are even hookier, and the lyrics are even rawer, and the entire project is infused with an urgent new energy that brings the anxious aggression and breakneck tempos of early punk into the doomscroll era.
Read More
BLØSSOM
A 90's sounding emo/shoegaze 3-piece sprouted out of Belgium.
Playing melancholic tales about loss, love, and lust. In every changing second, for better or for worse.
Read More