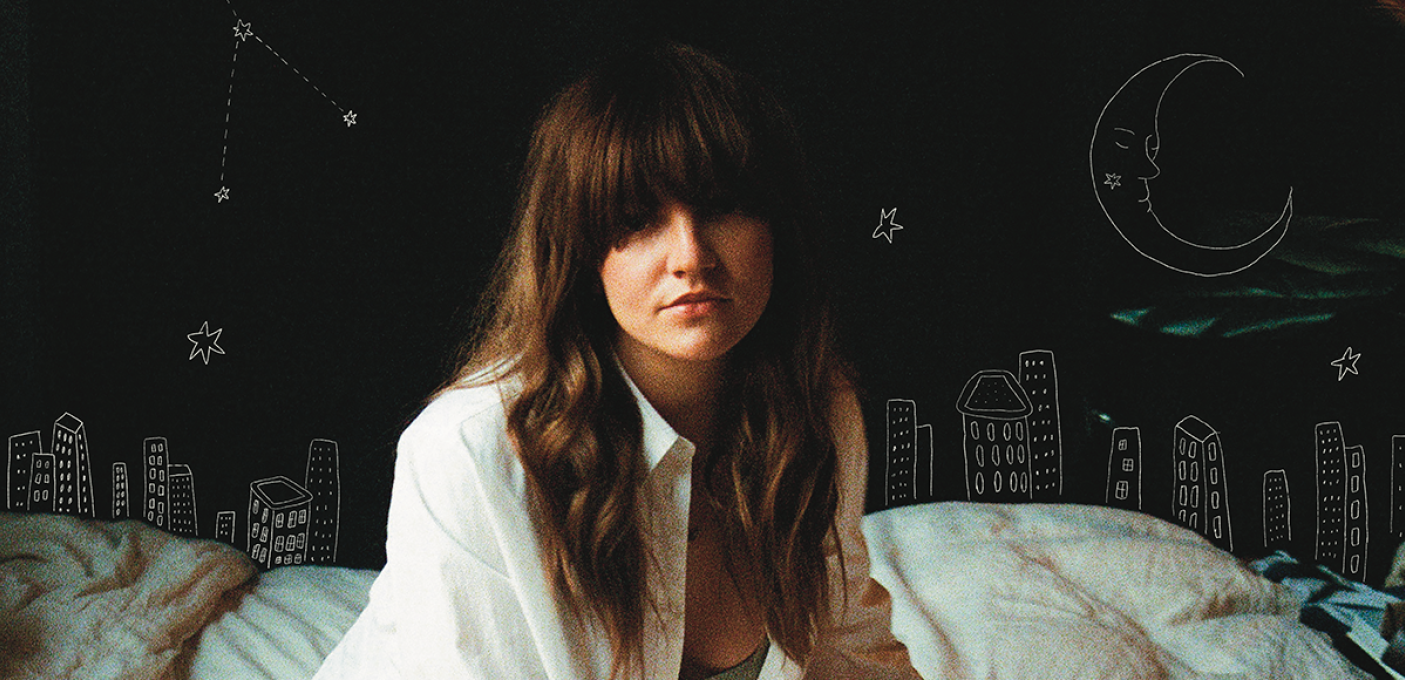 Deliciously mellow beats about a broken heart

TIMING
/ 19u30: doors
/ 20u15 - 20u45: James Smith
/ 21u10 - 22u30: Eloise
For fans of
Bruno Major / Omar Apollo / Daniel Caesar
Eloise
Born in the UK and Raised in Normandy, Eloise spent her formative years absorbing her parents' record collection, which ranged from Jim Croce, The Eagles And Joni Mitchell tot he musicals of Steven Sondheim. At 17, Eloise kick started her career by posting acoustic cover versions to Instagram. Within days of posting her rendition of Bruno Major's "Second Time", Major himself reached out and invited her to duet at his upcoming London show. Eloise was subsequently invited to Join Major on his US headline tour and a UK arena tour with Sam Smith, playing a solo set, contributing keyboards, and backing vocals as part of Major's band.
Now after two EPs, over 100 million streams and 150 shows performed globally to date, her upcoming debut album "Drunk On A Flight", is certain to cement her place as one of the most exciting new voices to come out of the UK. It follows two crictically-acclaimed EPs, "This Thing Called Living" and Eloise's Latest project "Somewhere in-Between" that The Line of Bet Fit notes something only "a deft songwriter could manifest." Branching out beyond the soft, jazz-tined soul of her early work, "Druk On A Flight" sees Eloise broadening her horizons and applying her pop nous to a much wider palette of sounds on her stunning debut album. A coming of age love letter about embracing the moment, the record is a deep dive into the complexities of love and relationships, inspired both by observed experiences and Eloise's own dating history. Worked on with South London producer Conor Albert, "Drunk On A Flight" is a heartbreak record that empowers listeners to luxuriate in their feelings - however complicated they may be.
Read More
James Smith
Singer, songwriter and multi-instrumentalist James Smith cut his teeth performing for a crowd of misfits and rebels. Equipped with an impressive knowledge of old soul music, James writes songs about lost love with the power and emotion of the greats, but for a new generation.
In the past year, Smith has built a cult following with his viral hits "Tell Me That You Love Me" and "T-Shirts". His most recent single "Introverted" shows us that this is an artist to keep an eye on.

Read More