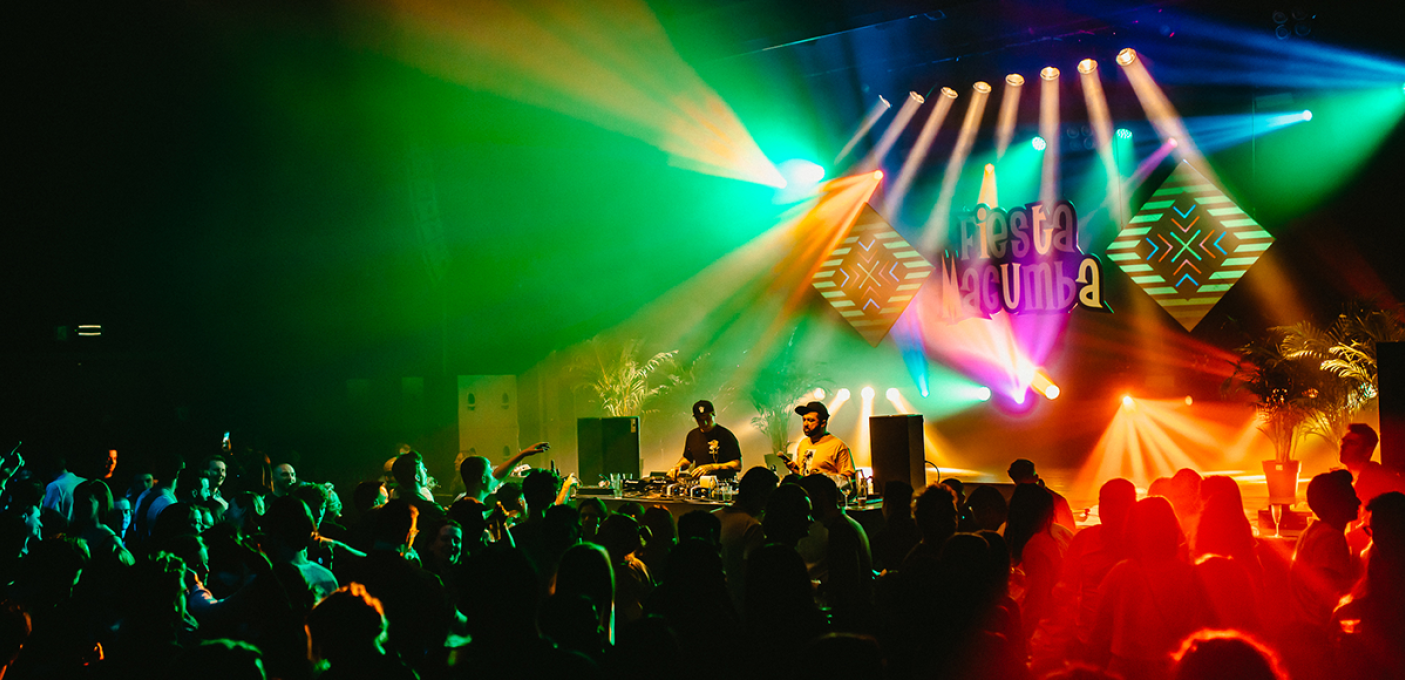 Dancing, flirting and enjoying the best Música Latina, then and now.

It has taken way too long, but April 16th we're finally back: Fiesta Macumba is coming to Antwerp again! After the wonderful first "pre-corona" edition at the beginning of 2020, we are finally back in the main hall of Trix with the hottest música from Latin America that you can't stop thinking about! We can party again, so we're there!!

Fiesta Macumba has been shaking up nightlife for years and selling out venues in the Netherlands and Belgium with the now well-known recipe: dancing, flirting and enjoying the tastiest Música Latina, from then and now. The Fiesta Macumba Soundsystem & friends bombard the dance floor with a Molotov cocktail of exotic sounds: Reggaeton, Cumbia, Salsa, Merengue, Bachata, Dancehall, Latin Hiphop… Everything is thrown into the blender with a steaming dance floor as a result!

This event is organized in association with Fiesta Macumba.

Attention! This event is exceptionally only accessible to +18 year olds. Age will be checked at the entrance, refusal does not entitle you to a refund.