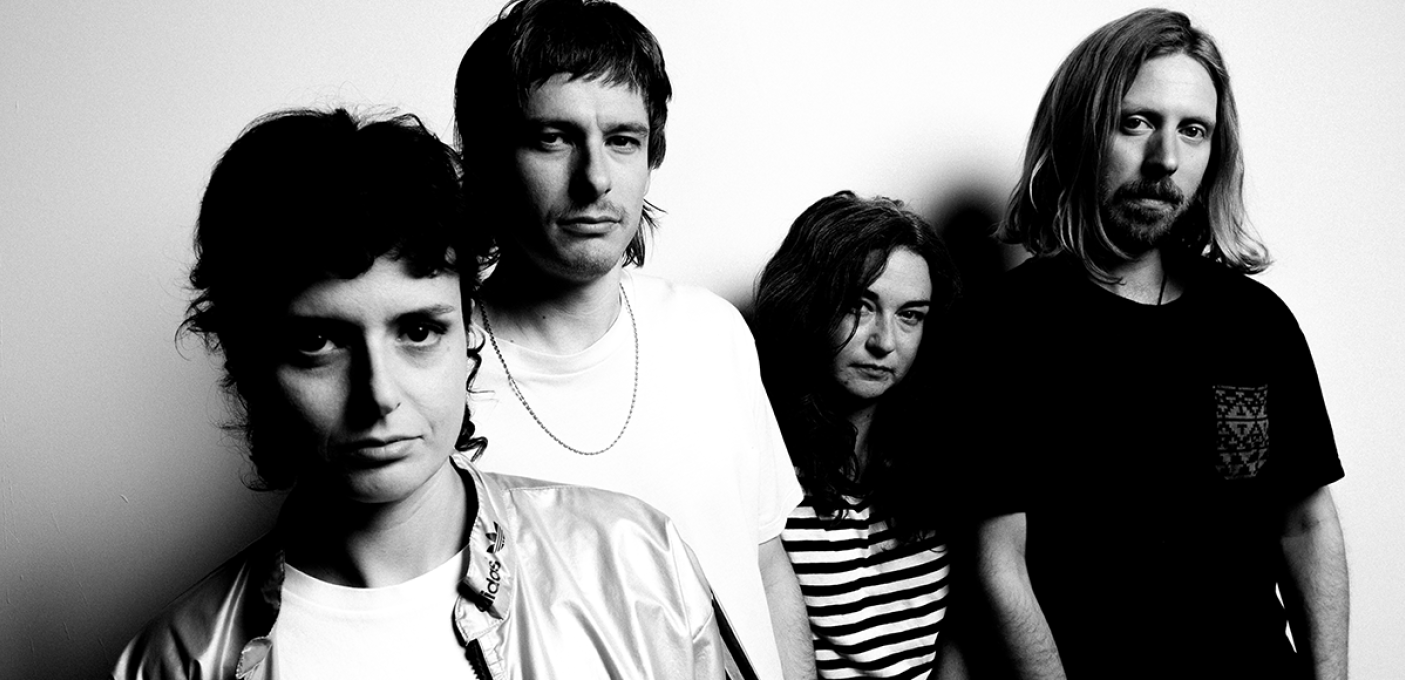 Shoegaze with the wide sound of The Cure and some 'sunshine psychedelics' from Tame Impala.

/ HiFive
New concert series of international acts in the Trix Café on the verge of a breakthrough. The admission price is deliberately kept low by € 5. However, if you buy more than one ticket in advance, they will become even cheaper! For example, you will only pay € 15 for five tickets. Quality does not always have to be expensive. HiFive!
Flyying Colours
Inspired by the heavy shoegaze of Ride, My Bloody Valentine and Slowdive, Australia's Flyying Colors was created in 2011. Under the inspiring leadership of Brodie J Brümmer and Gemma O'Connor, the band gave a quirky twist to the genre and soon released debut single "Wavygravy", followed by the eponymous EP "Flyying Colors". After intensive touring, their first full length "Minfullness" was released in 2016 which was followed by support acts for The Jesus and Mary Chain, The Brian Jonestown Massacre and A Place to Bury Strangers and festival shows such as Primavera Sound. In February their latest album, called "Fantasy Country" was released. Here they crawl more towards the widest sound of The Cure and also pick up some "sunshine psychedelica" from Tame Impala.
"A heady balm of smeared guitar textures and sharp pop" – Stereogum
"The type of gut-punch shoegaze that's bound to appeal to many" – The Line of Best Fit
"Sparse and ethereal in sound but with a harsh, cutting edge reminiscent of Seattle's finest from the late eighties/early nineties" – Drowned in Sound
Read More